Contact Name
Ms. Cindy Roupe
Contact Title
Interim State Librarian
State Library Address
State Library of Kansas
300 SW 10th Avenue
Room 312-N
Topeka, KS 66612-1593
United States
Contact Email Address
cindy.roupe@ks.gov
Grants to State Programs
The Grants to States Program
The Grants to States Program is the largest grant program run by IMLS; it provides funds to State Library Administrative Agencies (SLAAs) using a population-based formula set by the law. SLAAs determine goals and objectives for the funds in their statutorily required five-year plan (see below). For more information, see the Grants to States program overview.
Allotments

| Year | Allotment Value |
| --- | --- |
| 2018 | $1,785,699.00 |
| 2019 | $1,800,508.00 |
| 2020 | $1,904,455.00 |
| 2021 | $1,927,141.00 |
| 2022 | $1,934,170.00 |
5 Year Plan

5 Year Plan Text

Each state creates a 5-year plan for its programs to strengthen the efficiency, reach, and effectiveness of library services. View all states' plans.
5 Year Evaluations

5 Year Evaluation Text

At the end of a 5-year period, each state reports their results in achieving goals and objectives projected in their 5-Year Plan. View all states' evaluations.
"SLK focuses LSTA funding on providing statewide services to all Kansas residents, regardless of location or type of library the patron uses. The majority of these services are available to residents online, without the need to physically visit a library. This allows the user to access information and services anytime, anywhere."

-- State Library of Kansas
Project Examples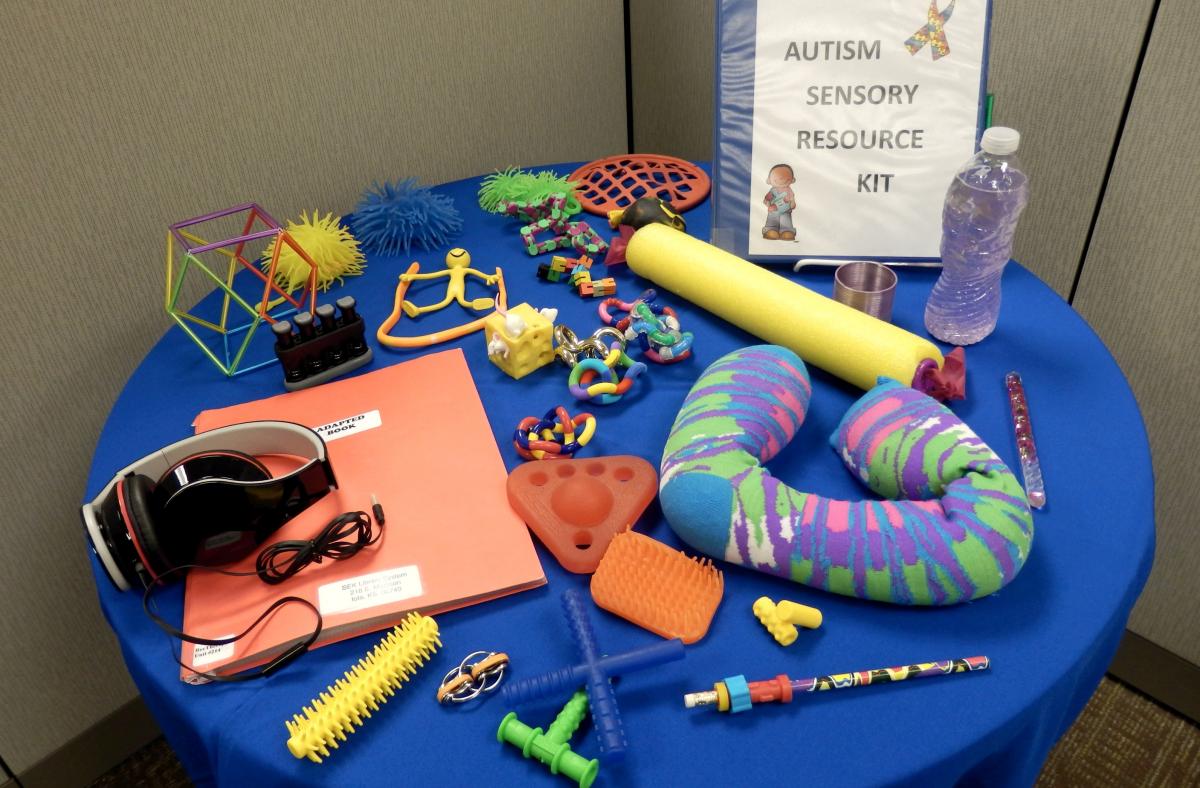 Autism Disability Resource Kit
The purpose of the Autism Disability Resource Kit is to train Kansas librarians in best practices for serving people with autism. The kit explains how to create sensory story times. Southeast Kansas Library System (SEKLS) worked with the Kansas Librarians for Children and Youth to compile the kits. A kit will be housed at each of the seven Regional Library Systems but can be circulated to other libraries. The kits should reach at least one librarian at each of the 328 libraries in Kansas.
IMLS Funds: $2,000
3D Printer
The State Library of Kansas provided funding to seven libraries to purchase a Tinkerine Ditto-Pro 3D printer. Patrons at these libraries will be able to explore the possibilities of 3D printing. A 3D printer allows the user to create physical objects using PLA bioplastic, made from natural corn starch. Pre-designed templates and software for creating custom designs allow on the spot manufacture of craft tools, kitchen utensils, doorstops, wine racks, musical instruments, sculptures, board games, and much more. The printers are available for use by any library patron, regardless of residency. A staff member from each library attended a one-day training to become familiar with printer operation and maintenance. These librarians will help other library staff and patrons make the most of printer capabilities.
IMLS Funds: $12,593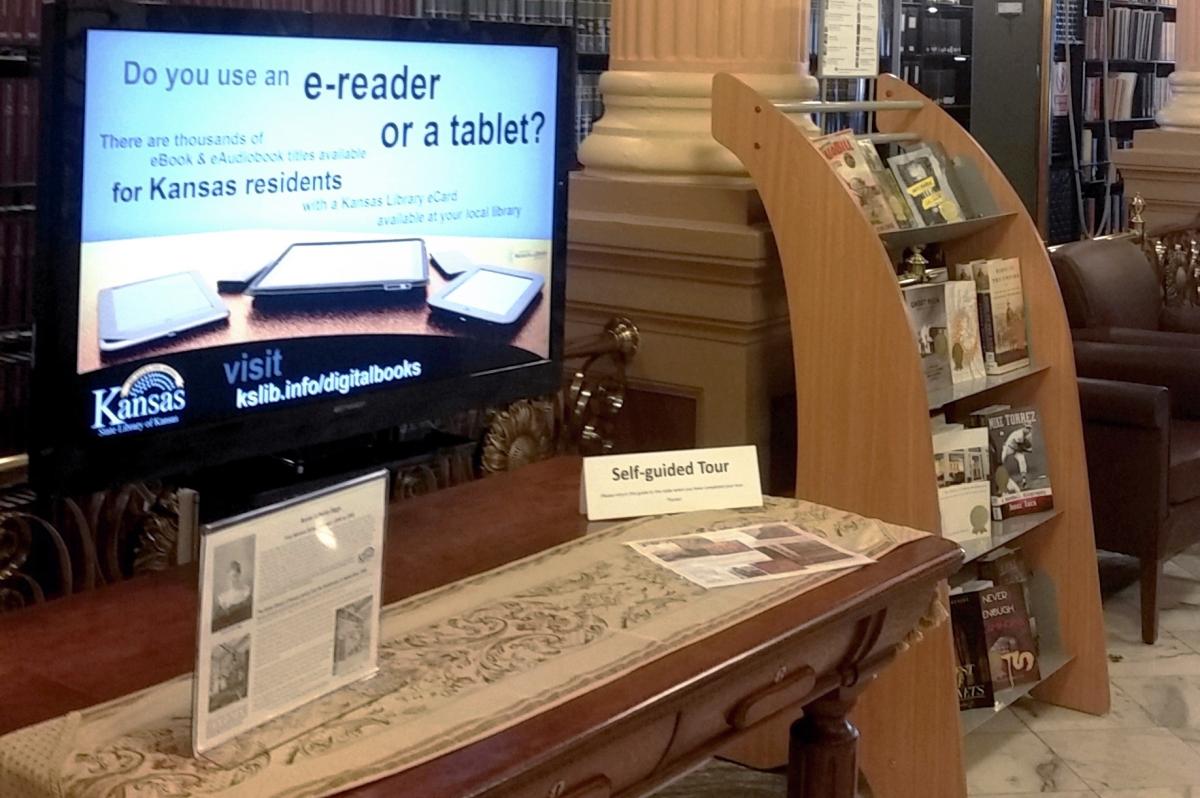 Statewide Downloadable Collection
The State Library provides access for all Kansans, through a statewide consortium, to ebooks and audiobooks through 3M Cloud Library, Freading, OneClickdigital (Recorded Books), TumbleBooks, Enki Library, Britannica E-STAX, Gale Virtual Library, Scholastic BookFlix and TotalBoox. The State Library purchased items to be added to the 3M Cloud Library and the OneClickdigital (RecordedBooks) platforms.
IMLS Funds: $125,883
Review recent Grants to States projects from this state library in the State Program Report database.
Search the Awarded Grants Database for additional details about awards in this state or view the State Details Dashboard..
View the IMLS funding by state report - Kansas (PDF) with additional information about all IMLS funding for this state (FY 2018 – FY 2022).
Five-Year Plan Highlights
Goal 1: The State Library will continue as the leadership agency that designs, facilitates and supports efficiencies, cooperative projects and information products to ensure robust resources and access for all state residents.
Projects include:

Statewide Library Electronic Resources: Kansas residents will have databases and digital resources available for educational, professional and personal development needs.
Goal 2: The State Library will continue providing a comprehensive statewide resource sharing platform to ensure that all state residents have access to information resources to assist them in their personal, educational and professional growth.
Projects Include:

Talking Books: The Talking Books Division of the State Library will provide personalized support and materials to print-disabled Kansans. Patrons and state agencies can also be provided Braille copies of documents.
Kansas Government Information Online Library:
The library will capture digital state documents to ensure long-term access. These documents are added to the Kansas Government Information (KGI) Online Library, which makes documents secure and findable.
Statewide Downloadable Collections: The State Library will provide state-wide access to downloadable services.
Goal 3: Assist librarians across the state to adapt library services to 21st century needs while continuing to provide traditional library services.
Projects include:

Statewide Catalog: The State Library will continue to identify collections that are not represented in the Kansas Library Catalog and make librarians aware of the value of inclusion.
Statewide Literacy Projects:
On-going support for the statewide Summer Reading Program, funding for public library staff training, and the purchase of materials and supplies to implement the programming.
Continuing Education: The State Library provides training for librarians and increase awareness of library offerings for all Kansas residents.
Public Library Statistics: The State Library will generate and distribute an online survey. Libraries will report local spending and other statistical information.
IMLS Data Collection
State Library Administrative Agency Survey
The State Library Administrative Agency Survey (SLAA) provides descriptive data about state library agencies for all fifty states and the District of Columbia.
Public Libraries Survey
The Public Libraries Survey (PLS) provides national descriptive data on the status of public libraries in the United States and its territories. Explore state profiles representing more than 9,000 public library systems and over 17,000 public library outlets.