Contact Name
Mr. Richard Reyes-Gavilan
Contact Title
Executive Director
State Library Address
District of Columbia Public Library
901 G Street, NW
Suite 400
Washington, DC 20001-4599
United States
Contact Email Address
rrg@dc.gov
Grants to State Programs
The Grants to States Program
The Grants to States Program is the largest grant program run by IMLS; it provides funds to State Library Administrative Agencies (SLAAs) using a population-based formula set by the law. SLAAs determine goals and objectives for the funds in their statutorily required five-year plan (see below). For more information, see the Grants to States program overview.
Allotments

| Year | Allotment Value |
| --- | --- |
| 2018 | $943,402.00 |
| 2019 | $950,343.00 |
| 2020 | $1,064,056.00 |
| 2021 | $1,103,450.00 |
| 2022 | $1,092,101.00 |
5 Year Plan

5 Year Plan Text

Each state creates a 5-year plan for its programs to strengthen the efficiency, reach, and effectiveness of library services. View all states' plans.
5 Year Evaluations

5 Year Evaluation Text

At the end of a 5-year period, each state reports their results in achieving goals and objectives projected in their 5-Year Plan. View all states' evaluations.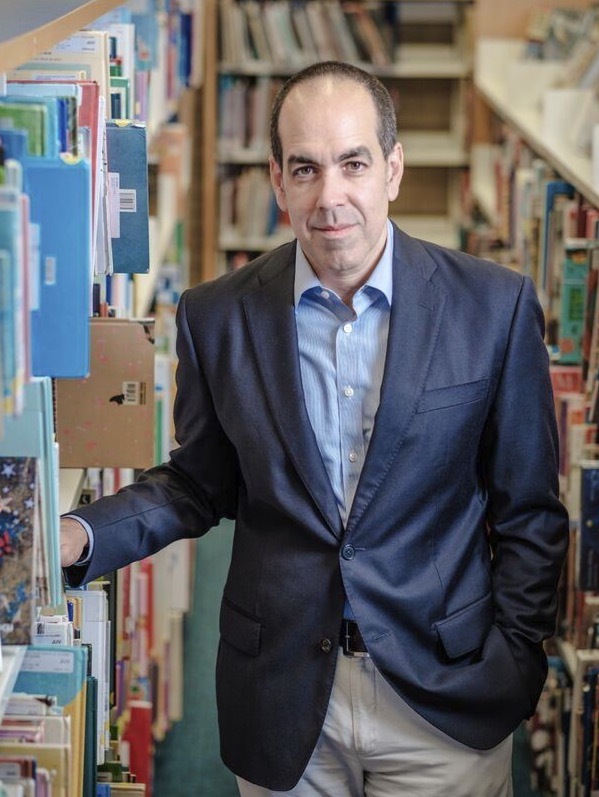 "The needs and interests of our exceptionally diverse city continue to guide our agenda and outreach for new partnerships. Early and adult literacy initiatives, aiding Job Seekers, providing technology and digital access through the award-winning Digital Commons at the soon-to-be-renovated Martin Luther King Jr. Memorial Library and funding innovative and creative projects through our sub-grant program are all top priorities."
-- Rich Reyes-Gavilan, Executive Director, District of Columbia Public Library
Project Examples
Legal Barriers Program
DC Public Library worked with Neighborhood Legal Services Program (NLSP) to offer workshops by local pro-bono attorneys and community advocates. The workshops covered legal issues that prevent low-wage workers, job trainees, and recent entrants to the workforce from finding meaningful employment. Workshops were held at libraries and addressed issues such as criminal record sealing and expungement, credit reporting, criminal background checks, suspended driver's licenses, unresolved child support, wage theft and many other issues. At the end of each training session, NLSP lawyers counseled job seekers on their personal issues and either referred them to others or opened cases where applicable. NLSP consultations also happened during a Jobseekers Clinic program series, for a total of 174 one-on-one consultations.
IMLS Funds: $40,000
Mobile STEM Initiative
The Mobile STEM Initiative brings STEM education to new locations and supports STEM programming in neighborhood library branches and DC schools. DC Public Library purchased laptops to create 5-7 roving computer classrooms, which support and sustain STEM programming throughout the city. The new technology helps bring high speed Internet and other resources to some of the District's most vulnerable citizens.
IMLS Funds: $99,986
Special Collections Initiatives
DC Public Library used grant funds to support its Special Collections department through digital content creation, content preservation and instruction/consultation. The project digitized archival collections, including photographs, printed materials, audiovisual materials, maps and ephemera. It also preserved collection assets by rehousing archival objects in safe, stable storage units and systems. A portion of project funds were used for an innovative program with local public school students. The program, called THATCamp, taught students to access and use digital collections as part of a defined digital humanities project.
IMLS Funds: $108,928
Review recent Grants to States projects from this state library in the State Program Report database.
Search the Awarded Grants Database for additional details about awards in this state or view the State Details Dashboard..
View the IMLS funding by state report - District of Columbia (PDF) with additional information about all IMLS funding for this state (FY 2011 – FY 2016).
Five-Year Plan Highlights
Goal 1: Lifelong Learning - All District residents will have the reading skills, information resources and library services they need to succeed in their personal and professional lives.
Projects include:

Adult Literacy Resource Center
Homework help
Resources for incarcerated and returning citizens
Summer reading
Early literacy
Family literacy
English as a Second Language Conversation Circles
Adaptive Services
Building and maintaining superior collections
Goal 2: Information Access - All District residents will be able to locate and access library and information services and resources that are relevant to their lives through the provision of traditional and innovative information resources.
Projects include:

Catalog/Finding Tool Enhancements
Special collections – digitization, preservation, and collection management
Resource development – online databases
Superior physical and digital collections
Goal 3: Institutional Capacity - All District residents will enjoy enhanced library experiences because library staff have the knowledge, skills and competencies they need to offer high quality services.
Projects include:

Development of library workforce, including leadership development
Digitization technology upgrades
Software and app development, MiFi
Planning and assessment efforts
Goal 4: Employment and Economic Development - All District residents will have the support they need to acquire productive and fulfilling employment.
Projects include:

Job seeker assistance
Training teens for library and other skilled work
Support for entrepreneurs
Business start-up assistance
Goal 5: Civic Engagement - All District residents will engage in community life to a greater extent through their participation in library programs and services.
Projects include:

Community meetings
Support for public programming on topics of community interest
Community engagement efforts such as "one book/one community"
IMLS Data Collection
State Library Administrative Agency Survey
The State Library Administrative Agency Survey (SLAA) provides descriptive data about state library agencies for all fifty states and the District of Columbia.
Public Libraries Survey
The Public Libraries Survey (PLS) provides national descriptive data on the status of public libraries in the United States and its territories. Explore state profiles representing more than 9,000 public library systems and over 17,000 public library outlets.