Contact Name
Ms. Catherine Delneo
Contact Title
State Librarian & Commissioner of Libraries
State Library Address
Vermont Department of Libraries
60 Washington Street; Suite 2
Barre, VT 05641
United States
Contact Email Address
catherine.delneo@vermont.gov
Grants to State Programs
The Grants to States Program
The Grants to States Program is the largest grant program run by IMLS; it provides funds to State Library Administrative Agencies (SLAAs) using a population-based formula set by the law. SLAAs determine goals and objectives for the funds in their statutorily required five-year plan (see below). For more information, see the Grants to States program overview.
Allotments

| Year | Allotment Value |
| --- | --- |
| 2018 | $916,715.00 |
| 2019 | $921,034.00 |
| 2020 | $1,032,931.00 |
| 2021 | $1,069,610.00 |
| 2022 | $1,074,697.00 |
5 Year Plan

5 Year Plan Text

Each state creates a 5-year plan for its programs to strengthen the efficiency, reach, and effectiveness of library services. View all states' plans.
5 Year Evaluations

5 Year Evaluation Text

At the end of a 5-year period, each state reports their results in achieving goals and objectives projected in their 5-Year Plan. View all states' evaluations.
Project Examples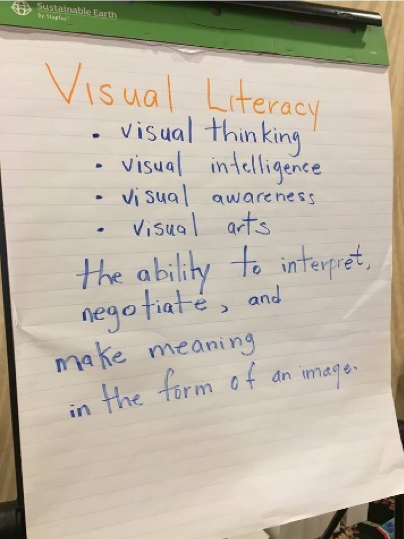 VT Early Literacy Initiative
The Vermont Department of Libraries partnered with the Vermont Center for the Book to sponsor the Vermont Early Literacy Initiative (VELI). The initiative fosters literacy and school readiness for children up to age 5. It also provides support and resources for parents and caregivers. The Vermont Center for the Book provided a day-long training for 29 youth services librarians and library directors on the Vermont Early Learning Standards (VELS). Grant funds paid for the trainers, the venue, and the purchase of books and other materials. These were distributed to participants for their library collections and for use with parents and caregivers.
IMLS Funds: $23,495
Fiber Connect Wide Area Network
The Vermont Department of Libraries manages a wide area network (WAN) for 42 public libraries by working with the Vermont IT Department and managing the E-Rate applications for the FiberConnect library consortium. These libraries are part of the Vermont FiberConnect (federal BTOP broadband) program. This grant allowed the department to maximize use of the high-speed broadband and the shared network by purchasing community videoconferencing equipment for seven libraries. Equipment purchased included large LED monitors and rolling carts, laptop computers, microphones, and cameras.
IMLS Funds: $10,128
Digital Library for Job Seekers: Job Hunt Helpers Program
The Vermont Department of Libraries partnered with the Community College of Vermont to provide digital literacy training and assistance for citizens in six public libraries. The program, called "Job Hunt Helpers," placed community college students in the libraries to provide one-on-one assistance to citizens who needed help with digital literacy skills. Program participants were hoping to find employment, explore careers, and improve skills for employment or job advancement. In addition, the department provided a subscription to the Learning Express Library databases for 11 public libraries, including the six "job Hunt Helper" libraries. This provided access to digital content on careers, career testing, and online tutorials in academic and job training.
IMLS Funds: $10,776
Review recent Grants to States projects from this state library in the State Program Report database.
Search the Awarded Grants Database for additional details about awards in this state or view the State Details Dashboard..
View the IMLS funding by state report - Vermont (PDF 1.04 MB) with additional information about all IMLS funding for this state (FY 2011 – FY 2016).
Five-Year Plan Highlights
Lifelong Learning
Goal 1: Vermonters will have access to resources available statewide through interconnected platforms that share content/collections across libraries.
Projects include:

Statewide resource sharing
The Collaborative Libraries of Vermont (CLOVER) system
Courier System: This project explores the viability of a sustainable and universal courier delivery system for ILL in Vermont.
Continue to support local and consortia cataloguing.
Migrate VTLib collections to the new system.
Explore the sustainability of WAN in 42 libraries.
Goal 2: Vermont libraries will have opportunities to strengthen their capacity to provide quality services and resources to all citizens.
Projects include:

Redesign the Continuing Education and Librarian Certification programs and provide training on assessment of programs.
Identify, evaluate, and adopt methods for outcome based evaluations, working with partners in library and government organizations.
Offer targeted consultation and programming services to library directors in rural areas and libraries looking to automate. Create information portals to instruct library staff.
Goal 3: Vermont libraries will enhance workforce readiness programs, including entrepreneurial endeavors, using materials and services available through libraries.
Projects include:

Job Hunt Helpers program: Continue to initiate and support programs to assist job seekers (including job search and résumé assistance), small business owners, and entrepreneurs.
Goal 4: Vermont libraries will build partnerships, programs and services that enhance access to early childhood and family literacy, digital literacy, and lifelong learning library resources, particularly to populations facing barriers to traditional library services.
Projects include:

School and Public Library Partnerships: Create incentives for schools and public libraries to work together to create innovative programs and services for children and families.
Continue to support the Summer Reading program for children and teens in public libraries to foster literacy and the love of reading.
Support a writing program through products such as Self-e that empower a community of readers and writers in Vermont.
1st Wednesdays: Support this lecture series and explore other potential programs that promote civic engagement.
Continue to support the three state book awards for youth.
CBEC (Children's Book Exhibition Center): Maintain circulating Children's Book Exhibit Center resources.
Vermont Online Library (VOL): Maintain the universally available Vermont Online Library with regular review of electronic content to match the needs of Vermont libraries.
Library for the Blind and Physically Handicapped: Continue to promote and build services to the blind and physically handicapped and to state institutions.
Partner with Department of Corrections and the Vermont Community High school to improve and promote literacy and reading for inmates and students.
Train and support public library staff in conduct of general services and effective teen service practices.
Continue support of Vermont Early Literacy Initiative, build upon VELI-STEM, and continue to offer training to librarians for VELI-STEM.
IMLS Data Collection
State Library Administrative Agency Survey
The State Library Administrative Agency Survey (SLAA) provides descriptive data about state library agencies for all fifty states and the District of Columbia.
Public Libraries Survey
The Public Libraries Survey (PLS) provides national descriptive data on the status of public libraries in the United States and its territories. Explore state profiles representing more than 9,000 public library systems and over 17,000 public library outlets.