Contact Name
Ms. Gloria Meraz
Contact Title
Director and Librarian
State Library Address
Texas State Library and Archives Commission
1201 Brazos Street
P.O. Box 12927
Austin, TX 78711-2927
United States
Grants to State Programs
The Grants to States Program
The Grants to States Program is the largest grant program run by IMLS; it provides funds to State Library Administrative Agencies (SLAAs) using a population-based formula set by the law. SLAAs determine goals and objectives for the funds in their statutorily required five-year plan (see below). For more information, see the Grants to States program overview.
Allotments

| Year | Allotment Value |
| --- | --- |
| 2018 | $11,423,230.00 |
| 2019 | $11,726,054.00 |
| 2020 | $11,833,840.00 |
| 2021 | $11,938,821.00 |
| 2022 | $11,749,721.00 |
5 Year Plan

5 Year Plan Text

Each state creates a 5-year plan for its programs to strengthen the efficiency, reach, and effectiveness of library services. View all states' plans.
5 Year Evaluations

5 Year Evaluation Text

At the end of a 5-year period, each state reports their results in achieving goals and objectives projected in their 5-Year Plan. View all states' evaluations.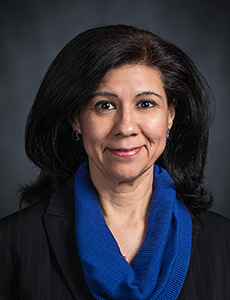 "Texas communities benefit widely from the programs and services funded through LSTA's annual appropriation. From reading initiatives for children and resources for job seekers to digital inclusion projects, statewide library programs supported by these federal funds reach millions of Texas each year and make a critical contribution to the education, health, and economic opportunities of the public we serve."
-- Gloria Meraz, Director and Librarian, Texas State Library and Archives Commission
Project Examples
Homeless Engagement Initiative
The J. Erik Jonsson Central Library in Dallas received a grant for one full-time engagement coordinator and one part-time library associate. These new staff members will continue and expand the Homeless Engagement Initiative (HEI) and the Community Exchange. The project targets approximately 4,700 customers through specialized services, engagement programs, and community partnerships.
IMLS Funds: $75,000
Robotics and Coding
Harris County Public Library ran a digital literacy learning experience for students grades K to 12. The program emphasized science, technology, engineering, and math (STEM) concepts through a series of activities. Participants built robot models featuring working gears, motors and sensors. They also programmed the model's actions by using graphics-based, drag-and-drop software. Supplies included 63 robotic kits and software from Lego and Finch robots.
IMLS Funds: $10,000
GED Testing and Workforce Development
The J. Erik Jonsson Central Library created and administered a GED Testing Center. The center provided GED test-taking and workforce development resources to adults. This center served nearly 1,000 individuals, and nearly 100 graduated with a GED.
IMLS Funds: $70,162
Review recent Grants to States projects from this state library in the State Program Report database.
Search the Awarded Grants Database for additional details about awards in this state or view the State Details Dashboard..
View the IMLS funding by state report - Texas (PDF 1.04 MB) with additional information about all IMLS funding for this state (FY 2011 – FY 2016).
Five-Year Plan Highlights
Goal 1: Texans will have access to shared library resources to meet their educational and informational needs.
Projects include:

TexShare E-resources: Electronic resources will support higher education, lifelong learning, workforce development, and the informational needs of Texans.
TexShare Card program: This program allows direct borrowing by patrons at multiple TexShare libraries, which gives patrons more access to shared resources.
TexShare Courier program: Subsidized costs of 5, 3, or 2 day a week courier service for TexShare libraries with high volumes of material lending make interlibrary loan more efficient and cost effective.
TexQuest E-resources: Electronic resources licensed statewide for Texas public school libraries to support K-12 education.
Statewide Library Collaboration: This project leverages national platforms to improve discovery of materials and cooperation among libraries.
Interlibrary Loan: This project will make sharing materials easy with the OCLC Navigator system and provide net lender reimbursements to public and academic libraries.
Access to Texas and local history: This project will support activities that provide online access to Texas and local history through digitization.
Goal 2: Texans and Texas communities will have access to Internet connected resources and services through Texas libraries to meet community and personal goals and the support needed to use the resources and services successfully.
Projects include:

Support activities that provide patrons with easy access to resources and services found on the Internet.
Talking Book Program: Provide enhanced access to digital content for the blind and visually handicapped, including outreach and training, access systems and large print and Braille materials.
Goal 3: Texans will have access to library services that support literacy and educational attainment, especially early childhood and family literacy, digital literacy, and lifelong learning.
Projects include:

Provide training and materials for public libraries statewide to improve the scope and quality of summer reading programs
Goal 4: Texans will enhance their workforce readiness, including business and entrepreneurial endeavors, through use of materials and services at their libraries.
Projects include:

Workforce Readiness project: Support activities that allow TexShare libraries to offer development services through grants, training, model programs, and cooperation with related agencies
Goal 5: Texans will receive library services that effectively respond to community needs.
Projects include:

Support activities that provide continuing education, management training, specialized library consultations, and activities that strengthen the community
IMLS Data Collection
State Library Administrative Agency Survey
The State Library Administrative Agency Survey (SLAA) provides descriptive data about state library agencies for all fifty states and the District of Columbia.
Public Libraries Survey
The Public Libraries Survey (PLS) provides national descriptive data on the status of public libraries in the United States and its territories. Explore state profiles representing more than 9,000 public library systems and over 17,000 public library outlets.