Contact Name
Ms. Karen Mellor
Contact Title
Chief of Library Services
State Library Address
Rhode Island Office of Library & Information Services
One Capitol Hill
Providence, RI 02908-5803
United States
Contact Email Address
Karen.Mellor@olis.ri.gov
Grants to State Programs
The Grants to States Program
The Grants to States Program is the largest grant program run by IMLS; it provides funds to State Library Administrative Agencies (SLAAs) using a population-based formula set by the law. SLAAs determine goals and objectives for the funds in their statutorily required five-year plan (see below). For more information, see the Grants to States program overview.
Allotments

| Year | Allotment Value |
| --- | --- |
| 2018 | $1,082,194.00 |
| 2019 | $1,086,913.00 |
| 2020 | $1,198,673.00 |
| 2021 | $1,233,676.00 |
| 2022 | $1,244,847.00 |
5 Year Plan

5 Year Plan Text

Each state creates a 5-year plan for its programs to strengthen the efficiency, reach, and effectiveness of library services. View all states' plans.
5 Year Evaluations

5 Year Evaluation Text

At the end of a 5-year period, each state reports their results in achieving goals and objectives projected in their 5-Year Plan. View all states' evaluations.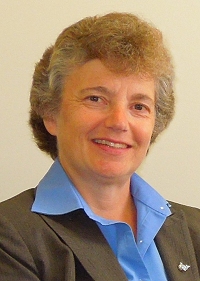 "We envision libraries as transformative agents, incubators for economic, educational and cultural development and community discourse. In support of this vision, we provide statewide access to materials and information in physical and virtual spaces, learning opportunities for librarians and library staff, and engagement and collaboration opportunities with community partners."
-- Karen Mellor, Chief of Library Services, Rhode Island Office of Library and Information Services
Project Examples
Statewide Preservation Resources
The Office of Library and Information Services (OLIS) provides statewide preservation resources and referral services for libraries and other cultural heritage organizations. Online services include dPlan-RI, a preservation and disaster-planning template for the cultural heritage community, and a directory of related resources. Using dPlan-RI, and in response to a legal requirement, all Rhode Island public libraries created detailed disaster response plans. OLIS also participates in other statewide efforts, such as Rhode Island's Comprehensive Emergency Management Plan (CEMP), the state Department of Administration's Emergency Preparedness Committee, and Advisory Council meetings of the Rhode Island Emergency Management Agency (RIEMA). Additionally, OLIS has a station in the RIEMA Emergency Operation Center and presented a session at the annual RIEMA Preparedness Conference.
IMLS Funds: $8,438
Public Library Development
The Office of Library and Information Services (OLIS) provided programming for library staff and public library trustees to support and improve local library services, including a series focused on policy development and strategic planning for public libraries. For example, a workshop on open access to information through libraries helped staff and trustees craft privacy and intellectual freedom policies that protect patrons. A parallel program examined privacy rights and responsibilities. It provided information on how to guard against corporate and government surveillance. To assist public libraries in developing long-range plans, two workshops addressed community needs assessment. OLIS partners with other government agencies and participates in statewide planning to support workforce development. It especially focuses on skill development for individuals with low digital literacy. OLIS also convenes and facilitates an Adult Services Roundtable to support the work of adult services librarians.
IMLS Funds: $47,983
Talking Books Plus Library
The Talking Books Plus Library (TBP) provides free library service to Rhode Island residents with low vision, blindness, dyslexia or physical disability. The program fills requests for library materials and equipment. It also provides reader's advisory service, technical assistance, and referrals to additional services for the blind, visually impaired and physically disabled. TBP connects members to state reading programs and ensures the books and reading materials are available in alternate formats. Staff outreach strives to reach the 23,000 Rhode Island residents reporting vision loss in the 2013 U.S. Census. During the grant period, TBP held community forums at senior centers around the state to promote and gather feedback on TBP services. TBP also coordinated two continuing education programs to train library staff on how to better serve populations, especially the print-disabled and those with physical disabilities, who have difficulty using the library.
IMLS Funds: $370,607
Review recent Grants to States projects from this state library in the State Program Report database.
Search the Awarded Grants Database for additional details about awards in this state or view the State Details Dashboard..
View the IMLS funding by state report - Rhode Island (PDF 1.04 MB) with additional information about all IMLS funding for this state (FY 2011 – FY 2016).
Five-Year Plan Highlights
Goal 1: Access - Provide access to library materials and information resources through physical and virtual spaces.
Projects include:

Library of Rhode Island (LORI), statewide resource sharing and interlibrary loan
AskRI access to statewide databases and online resources/reference services
Talking Books Library, a regional library for the blind and physically handicapped
Preservation and digitization of collections
Goal 2: Learning - Support the continuing education of librarians, library staff and trustees and the development of statewide programming for libraries.
Projects include:

Continuing education for the library workforce and trustees
Communities of practice for librarians and library staff
Reading programs, including early literacy, grade level reading, statewide reading for adults, and summer reading programs
Programs to address digital and other literacies
Goal 3: Engagement - Empower libraries to be incubators for economic, educational and cultural development and community discourse.
Projects include:

Programs and initiatives related to inclusion and diversity
Adult education, workforce development and small business support
Support for library data and research
Statewide programming and partnerships to support library development
Strategic leadership to strengthen library services statewide
IMLS Data Collection
State Library Administrative Agency Survey
The State Library Administrative Agency Survey (SLAA) provides descriptive data about state library agencies for all fifty states and the District of Columbia.
Public Libraries Survey
The Public Libraries Survey (PLS) provides national descriptive data on the status of public libraries in the United States and its territories. Explore state profiles representing more than 9,000 public library systems and over 17,000 public library outlets.