Contact Name
Ms. Susan Forbes
Contact Title
Interim State Librarian
State Library Address
State Library of North Carolina
4640 Mail Service Center
Raleigh, NC 27699-4640
United States
Contact Email Address
susan.forbes@ncdcr.gov
Grants to State Programs
The Grants to States Program
The Grants to States Program is the largest grant program run by IMLS; it provides funds to State Library Administrative Agencies (SLAAs) using a population-based formula set by the law. SLAAs determine goals and objectives for the funds in their statutorily required five-year plan (see below). For more information, see the Grants to States program overview.
Allotments

| Year | Allotment Value |
| --- | --- |
| 2018 | $4,579,356.00 |
| 2019 | $4,676,190.00 |
| 2020 | $4,788,098.00 |
| 2021 | $4,843,343.00 |
| 2022 | $4,743,713.00 |
5 Year Plan

5 Year Plan Text

Each state creates a 5-year plan for its programs to strengthen the efficiency, reach, and effectiveness of library services. View all states' plans.
5 Year Evaluations

5 Year Evaluation Text

At the end of a 5-year period, each state reports their results in achieving goals and objectives projected in their 5-Year Plan. View all states' evaluations.
Project Examples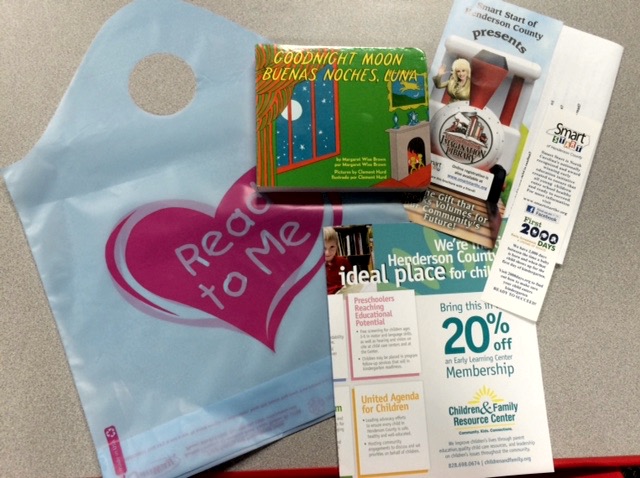 EZ Literacy & Lifelong Learning - Babies Into Books
The Henderson County Public Library partnered with two local hospitals to provide early literacy kits for every baby born there. The kits contained early literacy information, a bilingual board book, and a survey to return to the library in exchange for another free book. Almost all materials were offered in English and Spanish, and more than 400 kits were distributed. Library staff presented at the hospitals' new parent classes about the kit and the importance of reading to their babies every day. The library also created a video presentation to be shown at parent classes and posted on the library's website. The benefits of this program were better informed parents, more baby storytime participants at the library, and increased awareness of how the library supports early literacy. It also demonstrated how librarians can reach an unserved audience by going where the patrons are.
IMLS Funds: $6,910
Project Access & Digitization – Better Living in North Carolina
The North Carolina State University (NCSU) Libraries and the F. D. Bluford Library at the North Carolina Agricultural and Technical State University (NCA&T) collaborated on a project to help North Carolinians access primary source materials. The two-year project, "Better Living in North Carolina: Bringing Science and Technology to the People," focused on agricultural extension materials. The materials reveal the transformation of North Carolina's agricultural economy during the 20th century and the ways science and technology improved the lives of its citizens. More than 360,000 images were digitized from archival documents, including many on microfilm. The project is creating a single online access point in which library users, North Carolina citizens, and researchers throughout the world can access these important historical materials.
IMLS Funds: $94,256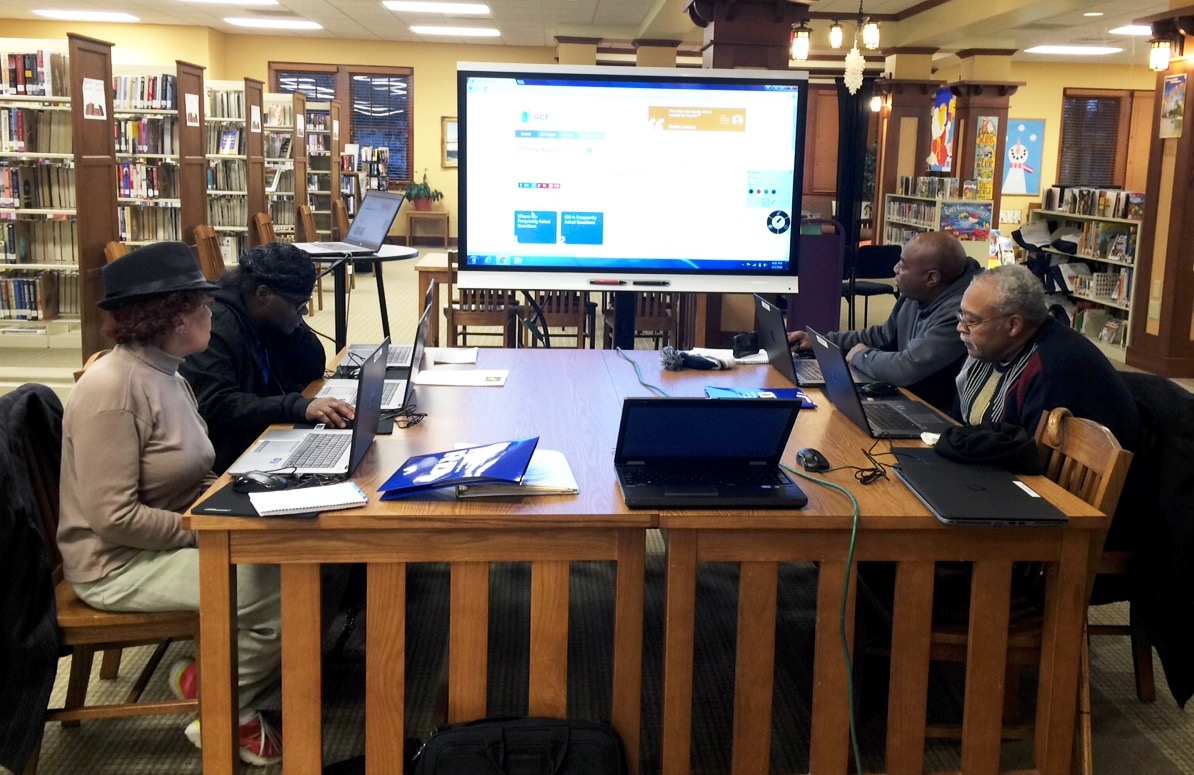 EZ Literacy & Lifelong Learning - Career & Technology Lab
The Troutman Library, a branch of Iredell County Public Library, established a Career & Technology Lab (CTL), by using grant funds to purchase laptops, software licenses, a charging cart, and related supplies. The library partnered with Goodwill Industries of Northwest North Carolina and Mitchell Community College to provide weekly computer classes. The CTL targeted library users who are unemployed, underemployed, returning to the workforce, or lacking basic computer skills. The library offered small group computer classes to work on resume writing, job searching, and basic computer skills. This project improved services and lifelong learning opportunities by helping participating adults gain the skills needed to find better jobs.
IMLS Funds: $10,420
Review recent Grants to States projects from this state library in the State Program Report database.
Search the Awarded Grants Database for additional details about awards in this state or view the State Details Dashboard..
View the IMLS funding by state report - North Carolina (PDF 1.04 MB) with additional information about all IMLS funding for this state (FY 2011 – FY 2016).
Five-Year Plan Highlights
Goal 1: Strengthening Capacity - North Carolinians will have libraries with essential resources and capable staff that enable them to provide exceptional library programs and services.
Projects include:

Annual assessment of library staff training needs
Learning opportunities for library staff related to user needs
Support for improved use of electronic information resources
Targeted funding opportunities for technology/devices/hardware
Programs/services to address specific needs in communities
Statewide tools and resources that improve library efficiency
Support for statewide networks
Goal 2: Expanding Access - North Carolinians will have expanded access to resources for learning and success in school, work, and life.
Projects include:

Learning opportunities for library staff related to collections and digital literacy
Support for improved use of electronic information resources
Needs assessments/plans for library collections to be digitized
Digitization, access, and preservation of North Carolina library materials
Programs/services to address specific needs in communities
Statewide digital initiatives and consulting
Programs that reduce the digital divide
Shared statewide electronic resources
Integrated library systems (ILS)
Goal 3: Community Engagement - North Carolinians will have libraries that cooperate, coordinate, collaborate, and communicate to help the community address its needs.
Projects include:

Learning opportunities for library staff related to partnerships/collaboration
Statewide partnerships
Support for libraries in developing new partnerships and collaborations
Programs/services that partner with other organizations to reach underserved users
Initiatives that embed librarians in community programs and services
IMLS Data Collection
State Library Administrative Agency Survey
The State Library Administrative Agency Survey (SLAA) provides descriptive data about state library agencies for all fifty states and the District of Columbia.
Public Libraries Survey
The Public Libraries Survey (PLS) provides national descriptive data on the status of public libraries in the United States and its territories. Explore state profiles representing more than 9,000 public library systems and over 17,000 public library outlets.