Contact Name
Ms. Jennifer Nelson
Contact Title
State Librarian
State Library Address
New Jersey State Library, an affiliate of Thomas Edison State University
P.O. Box 520
Trenton, NJ 08625-0520
United States
Contact Email Address
jnelson@njstatelib.org
Grants to State Programs
The Grants to States Program
The Grants to States Program is the largest grant program run by IMLS; it provides funds to State Library Administrative Agencies (SLAAs) using a population-based formula set by the law. SLAAs determine goals and objectives for the funds in their statutorily required five-year plan (see below). For more information, see the Grants to States program overview.
Allotments

| Year | Allotment Value |
| --- | --- |
| 2018 | $4,098,162.00 |
| 2019 | $4,108,490.00 |
| 2020 | $4,176,749.00 |
| 2021 | $4,193,381.00 |
| 2022 | $4,312,855.00 |
5 Year Plan

5 Year Plan Text

Each state creates a 5-year plan for its programs to strengthen the efficiency, reach, and effectiveness of library services. View all states' plans.
5 Year Evaluations

5 Year Evaluation Text

At the end of a 5-year period, each state reports their results in achieving goals and objectives projected in their 5-Year Plan. View all states' evaluations.

"New Jersey's libraries are vital community partners in so many aspects of life – from workforce development to education to closing the digital divide. I am pleased to be able to support their work through the New Jersey State Library."
-- Jennifer R. Nelson, State Librarian, New Jersey State Library, an affiliate of Thomas Edison State University
Project Examples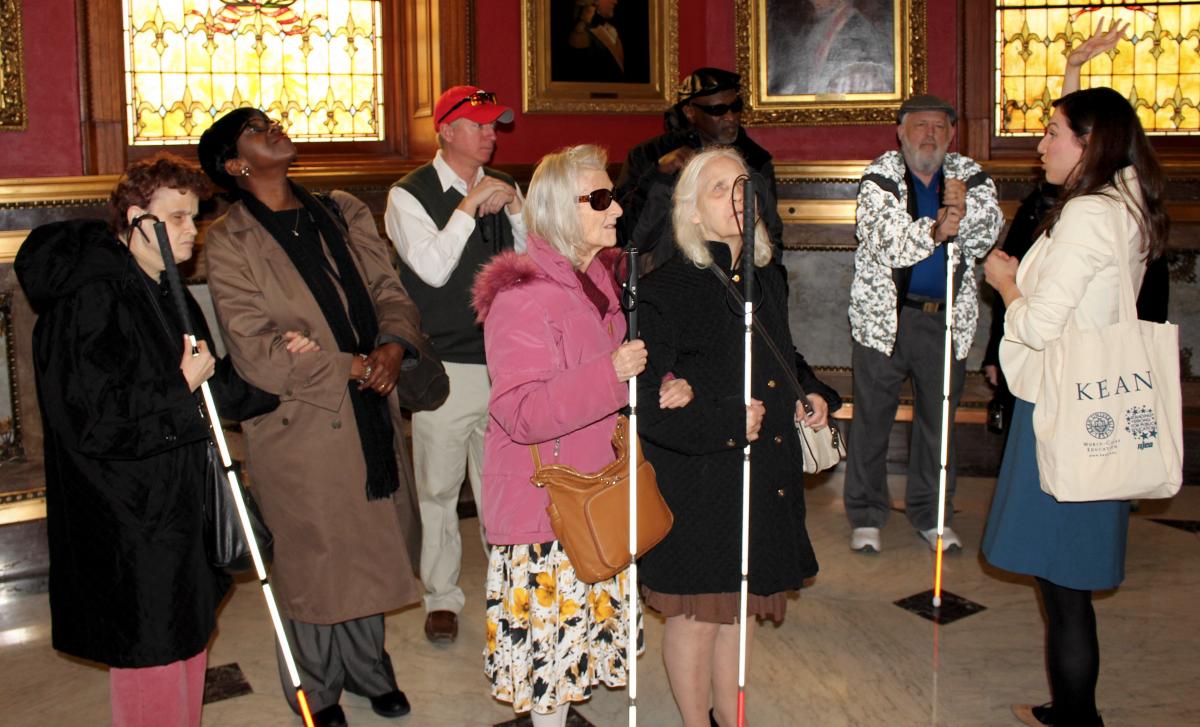 NJSL Talking Book and Braille Center
The New Jersey State Library – Talking Book and Braille CenterNew Jersey State Library – Talking Book and Braille Center (NJSL TBBC) provided services to New Jersey's print-disabled population. The term "print disabled" applies to any New Jersey resident who cannot see the words in a book or hold a book to read. NJSL TBBC activities were enhanced via a partnership with the Library of Congress's National Library Service (NLS) for the Blind and Physically Handicapped. In this partnership, NJSL TBBC functions as the regional library for the state. The Library also formed formal partnerships with the New Jersey Commission for the Blind and Visually Impaired, the New Jersey Department of Military and Veteran Affairs and the United States Veterans Administration. NJSL TBBC also worked closely with New Jersey schools and created partnerships with public libraries serving this special population.
IMLS Funds: $1,733,539.14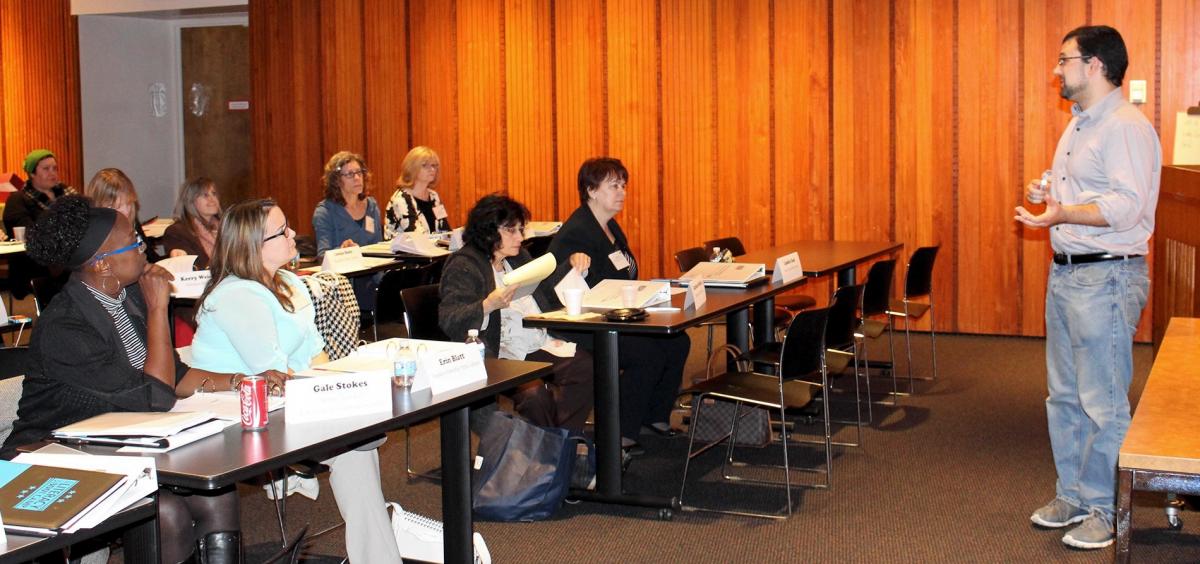 Literacy Collection Development
In the Fall of 2015, the State Library presented its "Literacy Boot Camp," a four-part course attended by public librarians responsible for adult literacy programs at their libraries. Adult literacy instruction experts from universities, educational organizations and other public libraries shared their knowledge of best practices, program management, and volunteer training. Eighteen grants of up to $2,500 each were awarded in May 2016. These libraries expanded their collection with the purchase of nearly 2,500 titles, which included books designed to appeal to adult learners, GED and other test prep materials, and instructional resources for teachers. By attending the Literacy Boot Camp, libraries demonstrated their commitment to providing adult literacy services in the community. The grant funds further strengthened each library's ability to serve these learners.
IMLS Funds: $44,305.00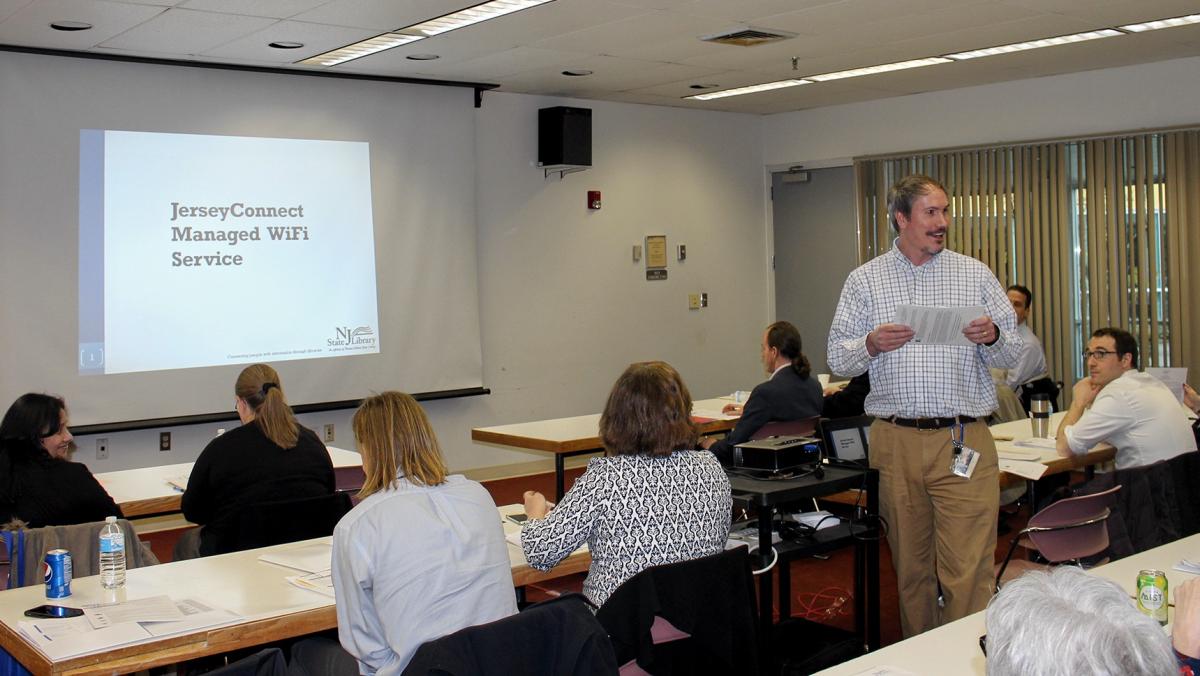 JerseyConnect Statewide Technology Program
Through JerseyConnect, public libraries in New Jersey can take advantage of new technologies while enjoying reliable internet connectivity. JerseyConnect offers a variety of free services to New Jersey public libraries, including web hosting, email hosting and management, email spam and virus filtering, cloud storage, domain name hosting, wifi management and consultation on technology projects. Services available to connected libraries include high speed internet access via fully redundant and scalable statewide network infrastructure, router management, bandwidth reporting, full service Cisco firewall management, virtual server hosting for ILS (proprietary or Open Source), device and circuit monitoring with notification, and QoS guarantees for services hosted by JerseyConnect.
IMLS Funds: $279,204.51
Review recent Grants to States projects from this state library in the State Program Report database.
Search the Awarded Grants Database for additional details about awards in this state or view the State Details Dashboard..
View the IMLS funding by state report - New Jersey (PDF 1.04 MB) with additional information about all IMLS funding for this state (FY 2011 – FY 2016).
Five-Year Plan Highlights
Goal 1: Information Access - All New Jersey residents will have convenient access to quality information resources in a format that they can use to achieve their educational, occupational, and personal/recreational goals.
Projects include:

Resource sharing, including the JerseyCAT union catalog
Talking Book and Braille Center
Electronic resources, including online databases through JerseyClicks
Goal 2: Institutional Capacity - All New Jersey residents are served by local libraries that are technologically advanced and that employ knowledgeable, community-focused staff members who incorporate the best professional practices to deliver high-quality library services.
Projects include:

Library staff development, including continuing education and leadership training
Technology support to libraries, including website, email, and ILS hosting, managed Wi-Fi, cloud storage services, and consultations.
Goal 3: Lifelong Learning - All New Jersey residents have an opportunity to reach their full potential and to participate in and contribute to their communities.
Projects include:

Literacy initiatives, including early literacy, family literacy, adult literacy, and English language learning
IMLS Data Collection
State Library Administrative Agency Survey
The State Library Administrative Agency Survey (SLAA) provides descriptive data about state library agencies for all fifty states and the District of Columbia.
Public Libraries Survey
The Public Libraries Survey (PLS) provides national descriptive data on the status of public libraries in the United States and its territories. Explore state profiles representing more than 9,000 public library systems and over 17,000 public library outlets.