Contact Name
Ms. Jennie Stapp
Contact Title
State Librarian
State Library Address
Montana State Library
1515 East 6th Avenue
Post Office Box 201800
Helena, MT 59620-1800
United States
Contact Email Address
jstapp2@mt.gov
Grants to State Programs
The Grants to States Program
The Grants to States Program is the largest grant program run by IMLS; it provides funds to State Library Administrative Agencies (SLAAs) using a population-based formula set by the law. SLAAs determine goals and objectives for the funds in their statutorily required five-year plan (see below). For more information, see the Grants to States program overview.
Allotments

| Year | Allotment Value |
| --- | --- |
| 2018 | $1,078,723.00 |
| 2019 | $1,088,834.00 |
| 2020 | $1,202,258.00 |
| 2021 | $1,242,546.00 |
| 2022 | $1,239,920.00 |
5 Year Plan

5 Year Plan Text

Each state creates a 5-year plan for its programs to strengthen the efficiency, reach, and effectiveness of library services. View all states' plans.
5 Year Evaluations

5 Year Evaluation Text

At the end of a 5-year period, each state reports their results in achieving goals and objectives projected in their 5-Year Plan. View all states' evaluations.

"International library strategist Lorcan Dempsey challenges librarians to think about how we can collaborate to solve infrastructure challenges in ways that improve economies of scale, which then permit librarians and information professionals to focus more local resources on innovation and opportunities for community engagement. Thanks to the federal Library Services and Technology Act funds the Montana State Library receives, we foster partnerships and support a useful information infrastructure so that Montanans have the information and library services they need to understand and influence change in their community."
- Jennie Stapp, State Librarian, Montana State Library
Project Examples

Montana Memory Project
Sponsored by the Montana State Library and the Montana Historical Society, the Montana Memory Project (MMP) was established to support the creation of and provide free access to digital collections of items relating to Montana's cultural heritage and government. At the end of FY2016, nearly 47,000 unique items comprised the 101 published collections available to the public. Content includes artwork, oral history interviews, photographs, and print materials such as maps, yearbooks, government records, journals, and letters. The website received about 175,000 visits in the past year, likely due to the project's successful social media presence and affiliation with the Big Sky Country Digital Network, a DPLA service hub.
IMLS Funds: $96,969.72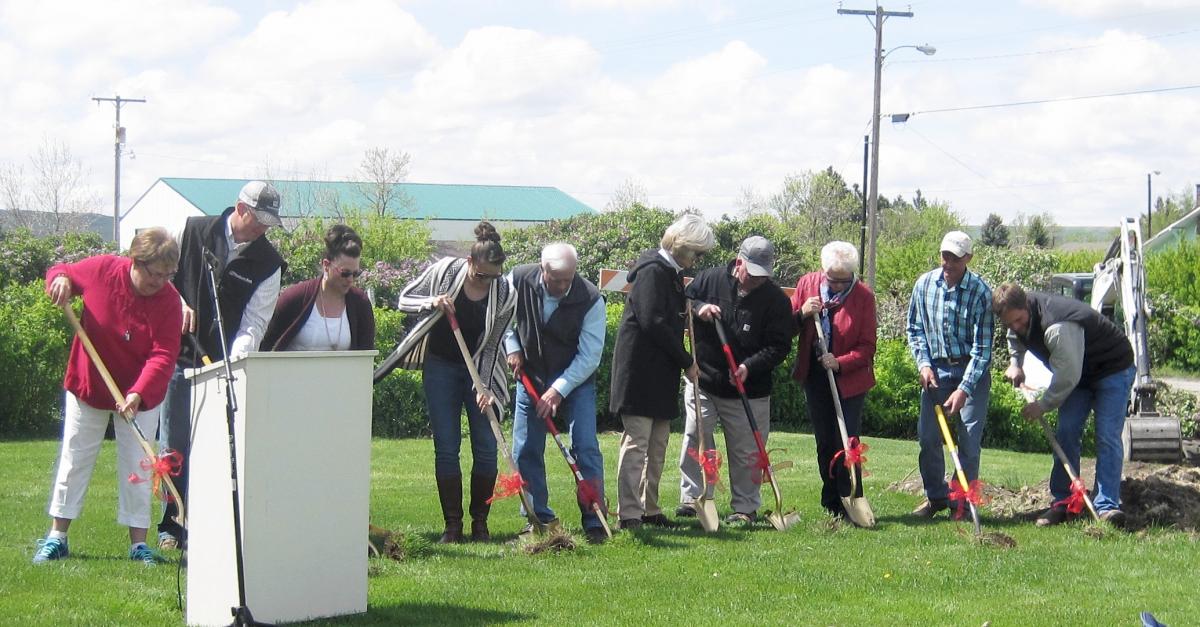 Consulting Services
As part of its strategic plan, the Montana State Library offered consulting services and training opportunities to public librarians and trustees. The services helped librarians respond to the needs of their local communities, improve the library's leadership and financial situation, grow local government relationships, collaborate with colleagues statewide, and provide relevant library services in a rapidly changing world. The three statewide library consultants were assigned responsibilities in the areas of e-rate, digital literacy, information technology, access to information and resources, community engagement, and lifelong learning. Common consulting themes were human resources, funding/budgeting/board recruitment and succession; policies; insurance; and local agreements. The three consultants worked with library directors and/or board members on 151 consulting needs regarding leadership issues, broadband, technology planning, and trustee orientation.
IMLS Funds: $231,291.87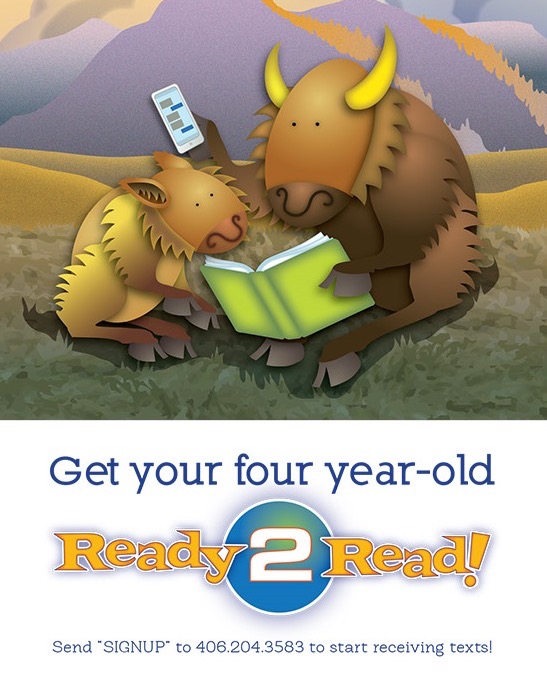 Early Literacy Program
The Montana State Library's Ready 2 Read statewide early literacy program offered training and materials to librarians. It also developed information for parents and caregivers, some of which was shared by text message. Ready 2 Read empowered public and tribal libraries throughout Montana to provide quality programming, community partnerships, and parent and caregiver education to improve the lives of Montana's youngest citizens. The State Library also groomed Montana librarians to be their community's early literacy experts by providing training on the latest developments in early childhood research. With this training, local librarians can provide resources in their communities, reaching everyone from parents to childcare providers to child protection specialists.
IMLS Funds: $48,899.64
Review recent Grants to States projects from this state library in the State Program Report database.
Search the Awarded Grants Database for additional details about awards in this state or view the State Details Dashboard..
View the IMLS funding by state report - Montana (PDF 1.04 MB) with additional information about all IMLS funding for this state (FY 2011 – FY 2016).
Five-Year Plan Highlights
Goal 1: Collaboration - The Montana State Library encourages, plans, implements, and supports libraries with collaborative efforts.
Projects include:

Provide training and professional development to library staff and leadership
Improve coordination among libraries
Expand access to educational resources in a variety of formats
Assist libraries with community outreach
Share resources across the state
Develop partnerships that help libraries save money and time
Goal 2: Outreach/Lifelong Learning - The Montana library community speaks in a way that reveals its interconnectedness and establishes a cohesive "Montana library" identity that helps community members understand that libraries are for their lives right now as well as for their lifetimes.
Projects include:

Provide training and professional development to library staff and leadership
Expand services that help community members develop digital literacy, lifelong learning and workforce skills
Develop partnerships with community organizations
Better serve specific groups of Montana residents, such as people who have difficulty using the library, rural and urban communities and children under age 18
Help Montana Talking Book Library services reach a more diverse audience and expand available content
Goal 3: Community Leadership - Librarians, advisory members, and board members listen to their community members to design library services that make a difference in the community while continuing to bridge digital/traditional library services.
Projects include:

Provide training and professional development to library staff and leadership
Expand technology and digital access
Increase knowledge of library trends in balancing digital and traditional library services
Work with community members to increase overall well-being of the community.
Help libraries increase their digital literacy programming
Goal 4: Internet Access - Every Montanan has access to the Internet.
Projects include:

Increase bandwidth to meet national standards for Internet speed
Develop accessible wireless players
Develop partnerships with local Internet Service Providers.
Provide all users access to information through collaborations and networks
Goal 5: Adequate Support - Library community has adequate and stable support to provide the best library service possible.
Projects include:

Grow support from local government and communities
Train library staff and leadership on promoting the value of public libraries and measuring the success of those efforts
Find stable sources of funding
IMLS Data Collection
State Library Administrative Agency Survey
The State Library Administrative Agency Survey (SLAA) provides descriptive data about state library agencies for all fifty states and the District of Columbia.
Public Libraries Survey
The Public Libraries Survey (PLS) provides national descriptive data on the status of public libraries in the United States and its territories. Explore state profiles representing more than 9,000 public library systems and over 17,000 public library outlets.