Contact Name
Ms. Tamara Lee
Contact Title
Director, State Libraries and Expanded Learning
State Library Address
State Library Services, Minnesota Department of Education
1500 Highway 36 West
Roseville, MN 55113-4266
United States
Contact Email Address
tamara.lee@state.mn.us
Grants to State Programs
The Grants to States Program
The Grants to States Program is the largest grant program run by IMLS; it provides funds to State Library Administrative Agencies (SLAAs) using a population-based formula set by the law. SLAAs determine goals and objectives for the funds in their statutorily required five-year plan (see below). For more information, see the Grants to States program overview.
Allotments

| Year | Allotment Value |
| --- | --- |
| 2018 | $2,796,644.00 |
| 2019 | $2,839,491.00 |
| 2020 | $2,727,652.00 |
| 2021 | $2,945,597.00 |
| 2022 | $2,971,100.00 |
5 Year Plan

5 Year Plan Text

Each state creates a 5-year plan for its programs to strengthen the efficiency, reach, and effectiveness of library services. View all states' plans.
5 Year Evaluations

5 Year Evaluation Text

At the end of a 5-year period, each state reports their results in achieving goals and objectives projected in their 5-Year Plan. View all states' evaluations.
Project Examples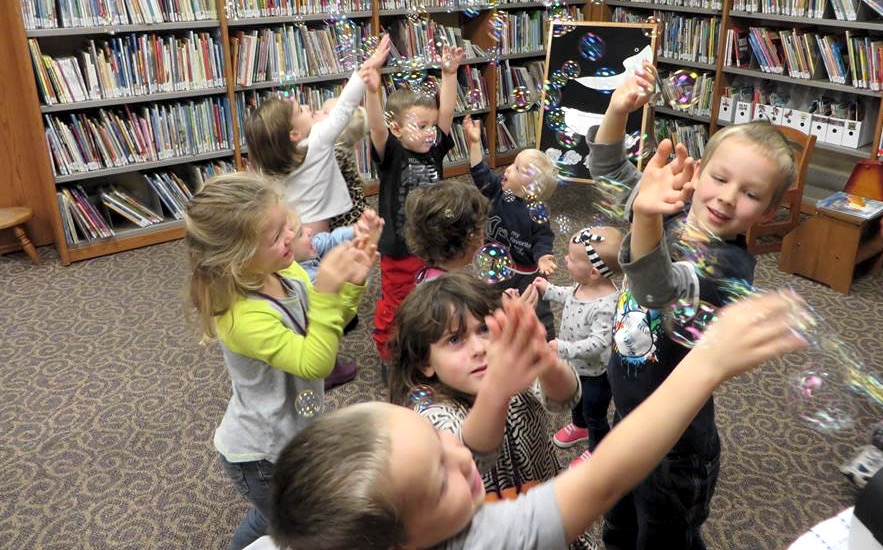 Romp and Rhyme: Enhanced Storytimes and Early Literacy Outreach
The Romp and Rhyme project created a standard of excellence for early literacy education in the Waseca-Le Sueur Regional Library System. The library created traveling storytime kits to teach early literacy skills and ensure that children are ready to read when they reach kindergarten. The kits rotated through nine library branches. Storytime presenters were trained, mentored and provided with resources to help them model early literacy practices and share tips with parents and care providers. The library also reached out to local daycares and early education organizations. Early literacy activities that pique curiosity and encourage active learning were added to each children's area. Staff presented an early literacy workshop for caregivers, teachers and parents. They also created a list of the 100 Best Books for Early Literacy and 50 early literacy activity cards to share with families who were not able to attend storytimes.
IMLS Funds: $19,969.20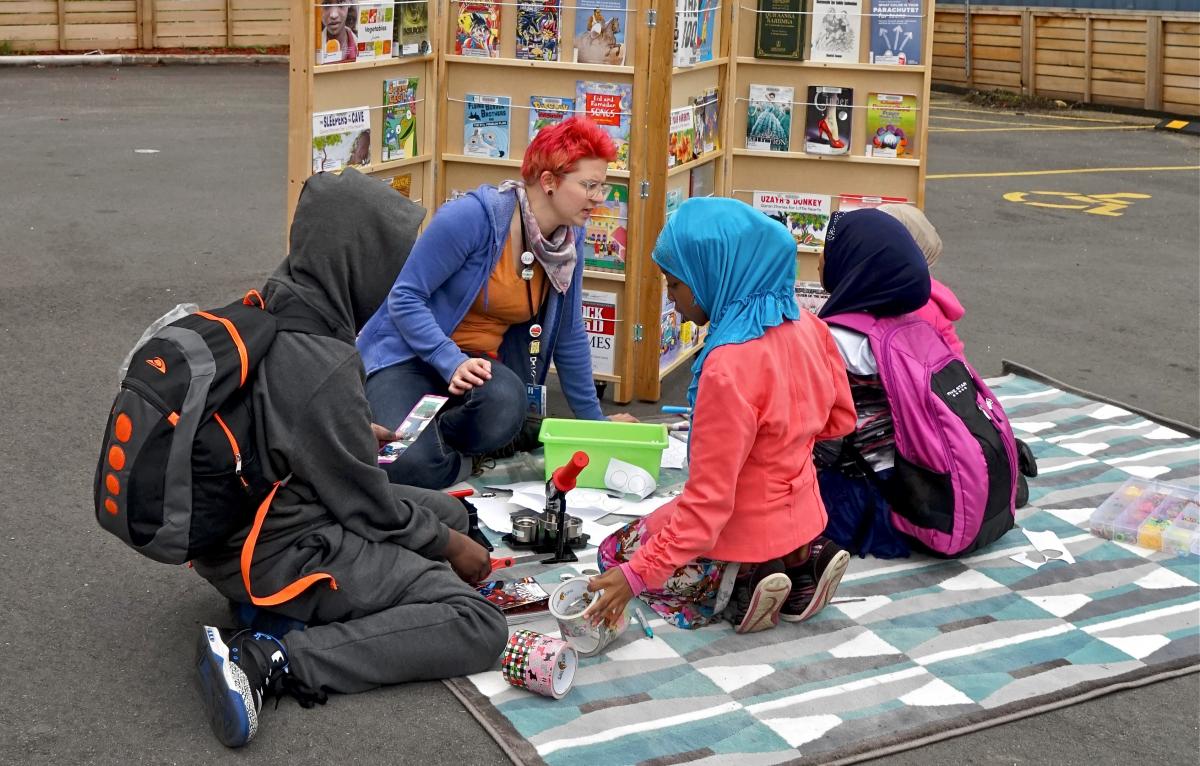 Cedar Riverside Library Outreach Project
Hennepin County Libraries promoted lifelong learning and continuing education through extending library services to the Cedar Riverside community. Cedar Riverside is a dense urban neighborhood south of downtown Minneapolis. It is home to the largest population of Somalis outside East Africa. Residents of this community have expressed strong interest in library services, but Hennepin County Library (HCL) has no library branches that directly serve the neighborhood. In fact, 64% of Hennepin County residents have a library card compared to 31% of Cedar Riverside residents. To address the issue, HCL brought library services directly to Cedar Riverside by hiring a Somali-speaking community liaison, developing partnerships with community stakeholders, building a network of volunteers embedded in the community, and hosting "pop-up" library events.
IMLS Funds: $95,176.00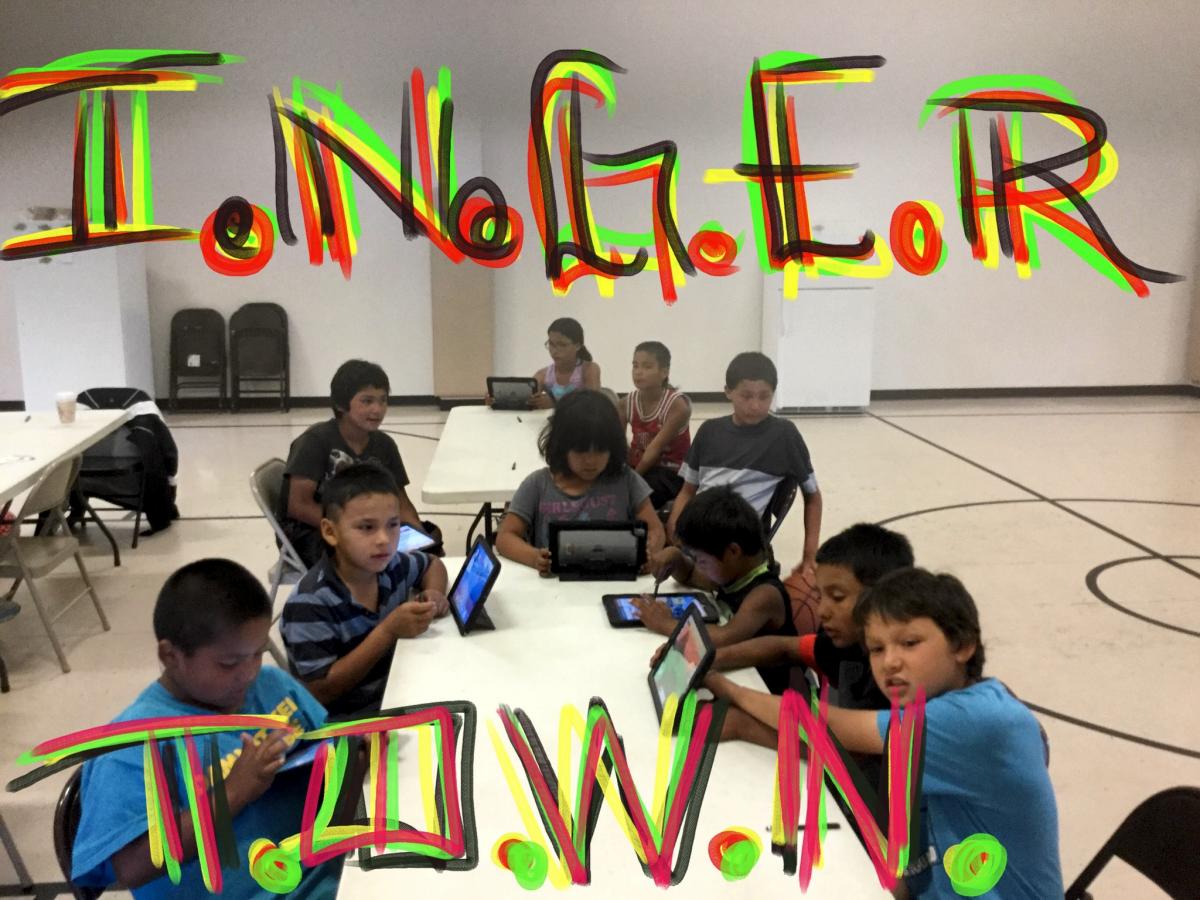 Traveling iPad Workshops for Leech Lake Reservation Middle School Students
Branded as iCamp, the Leech Lake Tribal College brought a summer series of digital media workshops to middle school students living on the Leech Lake Reservation. Students used iPads to explore 2- and 3-D art, cartoon animation, and stop-motion film. Many families lack reliable transportation to visit the Leech Lake Tribal College (LLTC) library, which is located on the far western edge of the 1,300-square-mile reservation. To address this, library staff also took the iCamp workshops on the road and brought the experience to five additional Leech Lake communities. Through this project, library staff developed relationships with local educators, employees of the LLBO Education Division, and families living near the college. The library is now partnering on several projects with LLBO Education Division employees.
IMLS Funds: $4,619.51

Review recent Grants to States projects from this state library in the State Program Report database.
Search the Awarded Grants Database for additional details about awards in this state or view the State Details Dashboard..
View the IMLS funding by state report - Minnesota (PDF) with additional information about all IMLS funding for this state (FY 2018 – FY 2022).
Five-Year Plan Highlights
Goal 1: Library services and policies promote barrier-free access.
Projects include:

Resource sharing, including interlibrary loan and shared e-content
Reducing Barriers to Access grant program for local communities
Minnesota Braille and Talking Book Library
Goal 2: Libraries contribute to the World's Best Workforce.
Projects include:

Youth programs and services that help young people ages birth to 18
Libraries and the World's Best Workforce grant program
Goal 3: Libraries respond to diverse community needs.
Projects include:

Connecting Communities program and related partnerships
Staff training, program analysis, and other best practices to better integrate equality
Grants for promoting equity
Goal 4: Library value is measured and demonstrated.
Projects include:

Performance measures and outcomes that communicate value more effectively
Marketing of LSTA-funded programs
Goal 5: Libraries facilitate digital equity and literacy.
Projects include:

Improving services, such as digital and information literacy and broadband adoption
Grants for advancing digital literacy
IMLS Data Collection
State Library Administrative Agency Survey
The State Library Administrative Agency Survey (SLAA) provides descriptive data about state library agencies for all fifty states and the District of Columbia.
Public Libraries Survey
The Public Libraries Survey (PLS) provides national descriptive data on the status of public libraries in the United States and its territories. Explore state profiles representing more than 9,000 public library systems and over 17,000 public library outlets.