Contact Name
Mr. Randy Riley
Contact Title
State Librarian
State Library Address
Library of Michigan
702 West Kalamazoo Street
P.O. Box 30007
Lansing, MI 48909-7507
United States
Contact Email Address
rileyr1@michigan.gov
Grants to State Programs
The Grants to States Program
The Grants to States Program is the largest grant program run by IMLS; it provides funds to State Library Administrative Agencies (SLAAs) using a population-based formula set by the law. SLAAs determine goals and objectives for the funds in their statutorily required five-year plan (see below). For more information, see the Grants to States program overview.
Allotments

| Year | Allotment Value |
| --- | --- |
| 2018 | $4,461,273.00 |
| 2019 | $4,526,980.00 |
| 2020 | $4,597,286.00 |
| 2021 | $4,603,447.00 |
| 2022 | $4,608,111.00 |
5 Year Plan

5 Year Plan Text

Each state creates a 5-year plan for its programs to strengthen the efficiency, reach, and effectiveness of library services. View all states' plans.
5 Year Evaluations

5 Year Evaluation Text

At the end of a 5-year period, each state reports their results in achieving goals and objectives projected in their 5-Year Plan. View all states' evaluations.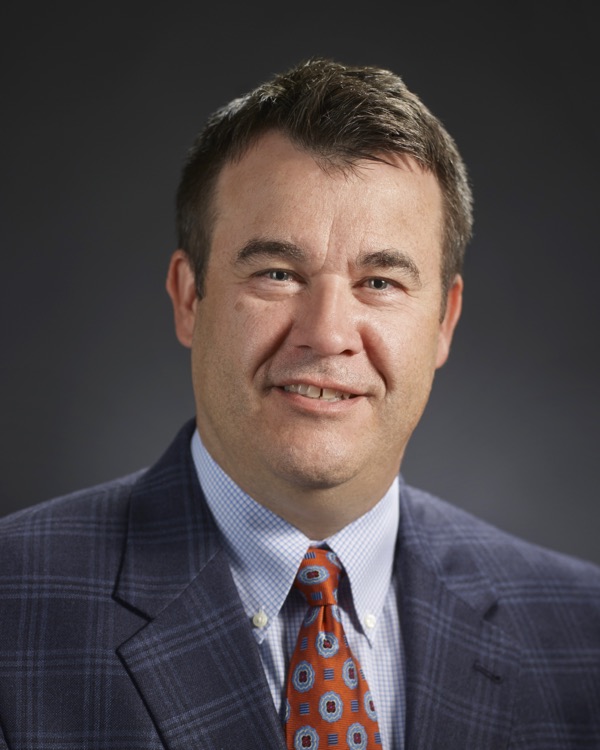 "Libraries have never been solely about developing 'book warehouses.' As a result strengthening the Michigan eLibrary (MeL) continues to be a top priority. The resources found in MeL are central to ensuring easy and equal access to information to all types of users."
-- Randy Riley, State Librarian, Library of Michigan
Project Examples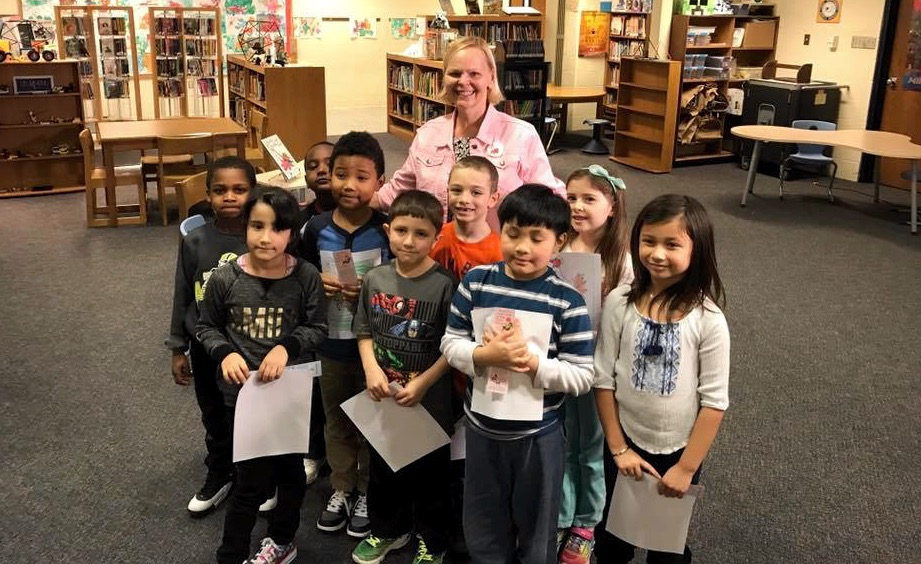 Early Literacy for Young Children
The Library of Michigan supports early literacy for young children through several programs, including Michigan Reads! and Every Child Ready to Read. Michigan Reads! highlights the importance of reading and sharing books with toddlers through early elementary school age children. The program lays the foundation for reading and school success, and engages parents, caregivers, librarians and teachers. During the grant period, the program included author visits from Kwame Alexander (Acoustic Rooster and His Barnyard Band) and Laurie Keller (Do Unto Otters). Every Child Ready to Read (ECRR) is an evidence-based training program that teaches public library staff, parents and caregivers how to encourage the development of early literacy skills in children through talking, singing, reading, writing and playing. The Library of Michigan provided ECRR kits to public libraries upon request and made a range of ECRR training opportunities available.
IMLS Funds: $49,416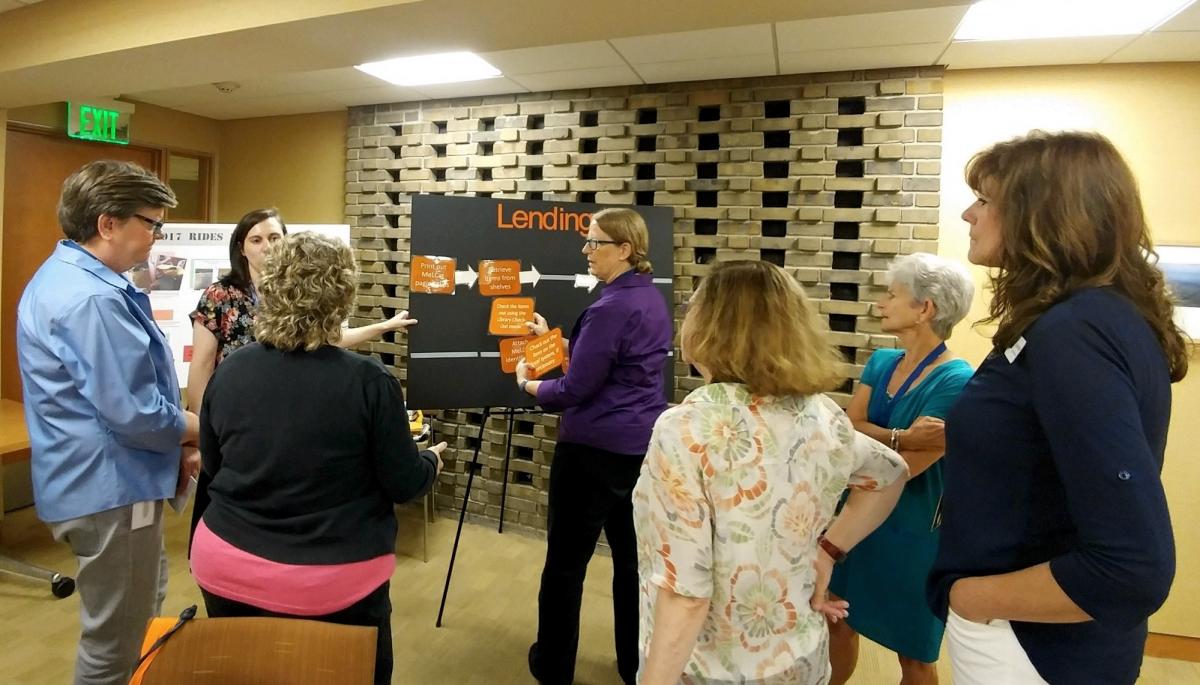 MeLCat: the Michigan eLibrary Catalog, Enabling Resource Sharing
The Michigan eLibrary (MeL) is the State of Michigan's digital library. It contains a shared state-wide catalog representing more than 440 libraries and the interlibrary loan service. MeLCat can be searched by anyone and allows users from participating libraries to borrow materials from the millions of items available across multiple collections. Grant funds supported the development and maintenance of software that underlies the MeLCat resource sharing system as well as an escrow copy of the software in the event of bankruptcy. The Midwest Collaborative for Library Services (MCLS) also provided technical assistance to MeLCat member libraries. This included a weekday service via phone and email, assistance for libraries joining MeLCat, training and consultation to member libraries, and database management to ensure quality and accuracy of the records. The Library of Michigan is also transforming MeLCat records into linked data records so that Internet users can discover library-held materials through major search engines.
IMLS Funds: $1,308,668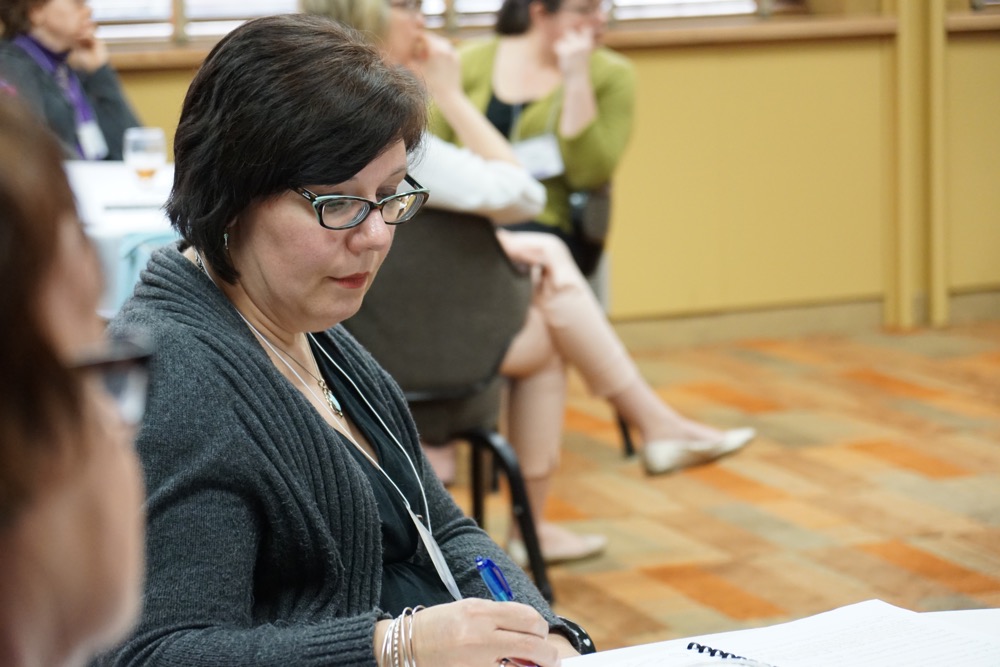 Libraries Engaging in their Communities
The Library of Michigan learned from dozens of conversations with members of the Michigan library community that libraries want to provide meaningful contributions to their local communities and be present when decisions are made. Together with a statewide partner, the state library created the Harwood Innovation lab. Members of the Michigan library community were picked from a competitive application process. Two cohorts of 54 participants received support for attending a day-and-a-half lab as well as nine months of follow up with certified coaches. The program helped participants develop confidence in engaging their community and creating lasting connections with residents, partners and others. The participating libraries have been able to take the idea of turning outward to their communities and develop relationships outside of typical library partnerships.
IMLS Funds: $110,835
Review recent Grants to States projects from this state library in the State Program Report database.
Search the Awarded Grants Database for additional details about awards in this state or view the State Details Dashboard..
View the IMLS funding by state report - Michigan (PDF) with additional information about all IMLS funding for this state (FY 2018 – FY 2022).
Five-Year Plan Highlights
Goal 1: Michigan residents will have equal access to information resources in various formats for lifelong learning.
Projects include:

MeLCat, the statewide resource sharing catalog
Statewide database subscriptions and portals
Ploud project, which provides small communities with library websites
E-rate training and opportunities to participate in broadband initiatives
Goal 2: Michigan residents will have access to current services and training support through their libraries.
Projects include:

Professional development opportunities for library staff
Library staff access to online training and communities
Training and information on assessing and improving service and program quality
Biennial Rural Libraries Conference
Statewide workshops for library staff
Training for library trustees and board members
Job seeker access to online vocational and educational training
Increased literacy through Summer Reading programs
Family and early literacy
Competitive grant funds for materials and supplies
Goal 3: Michigan libraries will continue to support their communities through collective impact initiatives and community engagement.
Projects include:

Training and support for community engagement programs
Competitive grants for collaborative programs
Goal 4: Michigan residents will be able to use Michigan's historical and cultural collections for lifelong learning.
Projects include:

Digitized historical and special collections
IMLS Data Collection
State Library Administrative Agency Survey
The State Library Administrative Agency Survey (SLAA) provides descriptive data about state library agencies for all fifty states and the District of Columbia.
Public Libraries Survey
The Public Libraries Survey (PLS) provides national descriptive data on the status of public libraries in the United States and its territories. Explore state profiles representing more than 9,000 public library systems and over 17,000 public library outlets.