Contact Name
Ms. Rebecca Hamilton
Contact Title
State Librarian
State Library Address
State Library of Louisiana
701 N. Fourth Street
P.O. Box 131
Baton Rouge, LA 70821-0131
United States
Contact Email Address
rhamilton@crt.state.la.us
Grants to State Programs
The Grants to States Program
The Grants to States Program is the largest grant program run by IMLS; it provides funds to State Library Administrative Agencies (SLAAs) using a population-based formula set by the law. SLAAs determine goals and objectives for the funds in their statutorily required five-year plan (see below). For more information, see the Grants to States program overview.
Allotments

| Year | Allotment Value |
| --- | --- |
| 2018 | $2,457,975.00 |
| 2019 | $2,172,724.00 |
| 2020 | $2,270,083.00 |
| 2021 | $2,590,821.00 |
| 2022 | $2,578,316.00 |
5 Year Plan

5 Year Plan Text

Each state creates a 5-year plan for its programs to strengthen the efficiency, reach, and effectiveness of library services. View all states' plans.
5 Year Evaluations

5 Year Evaluation Text

At the end of a 5-year period, each state reports their results in achieving goals and objectives projected in their 5-Year Plan. View all states' evaluations.

"We want every child to participate in a year-round reading program. We plan to include marketing/promotion for all our programs and services to be sure our citizens are up-to-date about what our libraries offer, like the statewide electronic resources provided to all and the HomeworkLouisiana tutoring program available to all students."
-- Rebecca Hamilton, State Librarian, State Library of Louisiana
Project Examples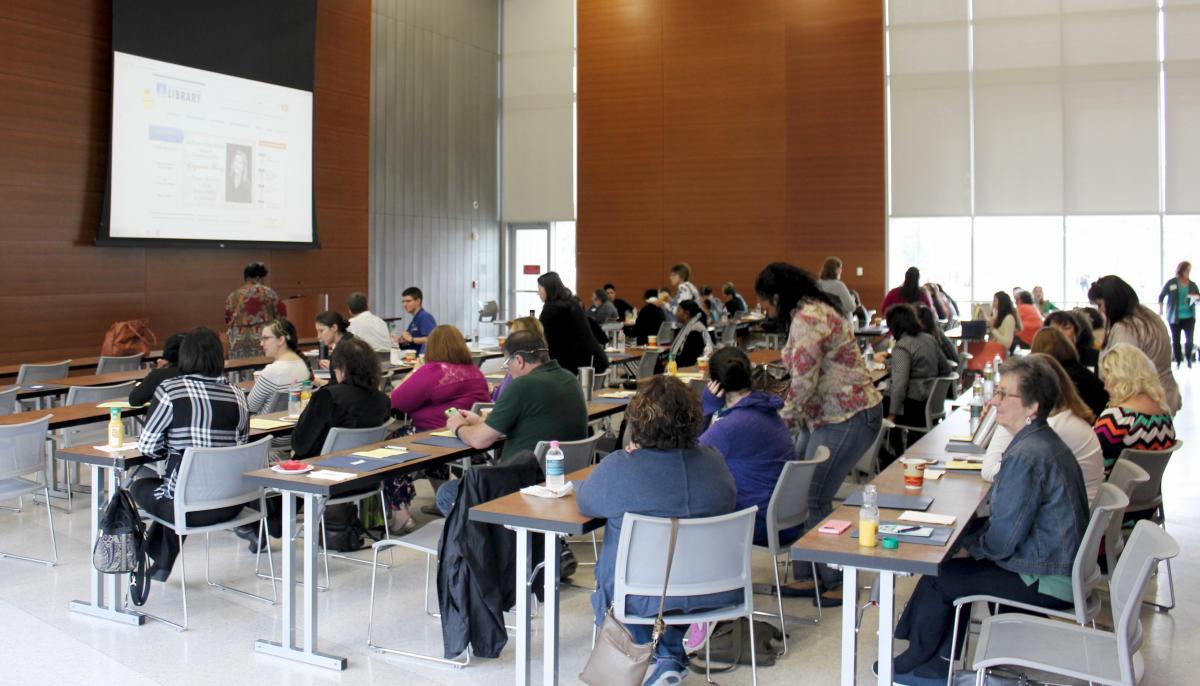 Continuing Education and Support for Library Staff
The State Library of Louisiana provided continuing education opportunities, advice and support to public library staff. This training helped library staff, directors, and trustees deliver basic library services to their communities competently and effectively. To this end, the State Library offered a yearly continuing education schedule along with courses certified by the ALA-APA Library Support Staff Certification Program. The State Library is the only state library agency in the country that teaches these courses and is one of the few course providers for the ALA-APA that is not a formal educational institution. Louisiana has the second highest number of nationally-certified support staff as a result of this. State Library consultants also helped public libraries develop policies, interpret library laws, and troubleshoot any other issues that arose.
IMLS Funds: $167,981.00

HomeworkLouisiana
Offered through the Louisiana State Library, HomeworkLouisiana is an online, after-school tutoring program available to all students in Louisiana from second grade through basic college level. Certified tutors provided one-on-one homework help via chat. This assistance was available Sunday - Thursday, 2 pm -10 pm from a public library or any home computer with an Internet connection. The Skills Center was available 24/7 and could be accessed from the library, school or home. An adult center provided assistance with job searches, resume-writing and interview prep. In 2016, HomeworkLouisiana provided more than 66K tutoring sessions. In a statewide survey of public library staff in September 2016, HWLA ranked 4.59 on a scale of 1-5 in importance to the public and 4.34 on satisfaction with the resource. This was the highest ranking of any of the statewide services offered.
IMLS Funds: $197,699.00
E-Rate Training and Support

The Louisiana State Library provided advice, instruction, and support to public library staff in applying for discounts on telecommunication services, Internet access and internal connections through the E-rate program. With these discounts, Louisiana public libraries were able to offer free Internet services, both wired and wireless, to their communities. The discounts also allowed libraries to increase bandwidth and make necessary technological infrastructure improvements. All of the main libraries in the state have an Internet connection that is at least 10 Mbps or more. This is a necessity for a state where nearly 38% of the population does not have home Internet access. State Library staff offered extensive one-on-one help to public libraries, guiding the libraries through every step of the process which has led to 100% participation.
IMLS Funds: $31,100.00
Review recent Grants to States projects from this state library in the State Program Report database.
Search the Awarded Grants Database for additional details about awards in this state or view the State Details Dashboard..
View the IMLS funding by state report - Louisiana (PDF) with additional information about all IMLS funding for this state (FY 2018 – FY 2022).
Five-Year Plan Highlights
Goal 1: Develop a competent, literate and knowledgeable citizenry that can benefit from increased educational opportunities and a lifelong love of reading and learning.
Projects include:

Literacy programming, such as HomeworkLouisiana, early literacy programs, and adult literacy programs
Talking Books and Braille Library materials and programs
Children's programming, including the Collaborative Summer Library Program (CSLP) and the Louisiana Readers' Choice (LRC) program
Interlibrary loan services and training
Louisiana Library Connection (LaLibCon) virtual library for statewide databases and e-resources
Services to prisons
Louisiana Book Festival
Goal 2: Encourage digital and information literacy among the general population and facilitate Louisiana residents in taking advantage of all benefits of technology, thus decreasing the Digital Divide.
Projects include:

Technology training for public library staff
Technology training for the general public
Technology support to public libraries
Goal 3: Increase the capacity of Louisiana public libraries to meet the needs of their communities and to make the public library the center for civic engagement.
Projects include:

Continuing education and consulting for libraries
New director and leadership training
E-rate assistance to libraries for Internet connectivity
IMLS Data Collection
State Library Administrative Agency Survey
The State Library Administrative Agency Survey (SLAA) provides descriptive data about state library agencies for all fifty states and the District of Columbia.
Public Libraries Survey
The Public Libraries Survey (PLS) provides national descriptive data on the status of public libraries in the United States and its territories. Explore state profiles representing more than 9,000 public library systems and over 17,000 public library outlets.