Contact Name
Mr. Jacob Speer
Contact Title
Director and State Librarian
State Library Address
Indiana State Library
315 W. Ohio Street
Indianapolis, IN 46202
United States
Contact Email Address
jspeer1@library.in.gov
Grants to State Programs
The Grants to States Program
The Grants to States Program is the largest grant program run by IMLS; it provides funds to State Library Administrative Agencies (SLAAs) using a population-based formula set by the law. SLAAs determine goals and objectives for the funds in their statutorily required five-year plan (see below). For more information, see the Grants to States program overview.
Allotments

| Year | Allotment Value |
| --- | --- |
| 2018 | $3,210,443.00 |
| 2019 | $3,255,404.00 |
| 2020 | $3,358,276.00 |
| 2021 | $3,388,738.00 |
| 2022 | $3,375,231.00 |
5 Year Plan

5 Year Plan Text

Each state creates a 5-year plan for its programs to strengthen the efficiency, reach, and effectiveness of library services. View all states' plans.
5 Year Evaluations

5 Year Evaluation Text

At the end of a 5-year period, each state reports their results in achieving goals and objectives projected in their 5-Year Plan. View all states' evaluations.
"The Indiana State Library is committed to providing high-quality and cost-effective statewide library services to all school, academic and public libraries, and the Hoosiers they serve. We will continue to be a national leader in the development of the library profession through relevant and highly-accessible learning opportunities, and a comprehensive librarian certification program. Additionally, our LSTA program will focus on providing library services to specialized populations not readily serviced by other libraries or programs within the state."
-- Jacob Speer, Director and State Librarian, Indiana State Library
Project Examples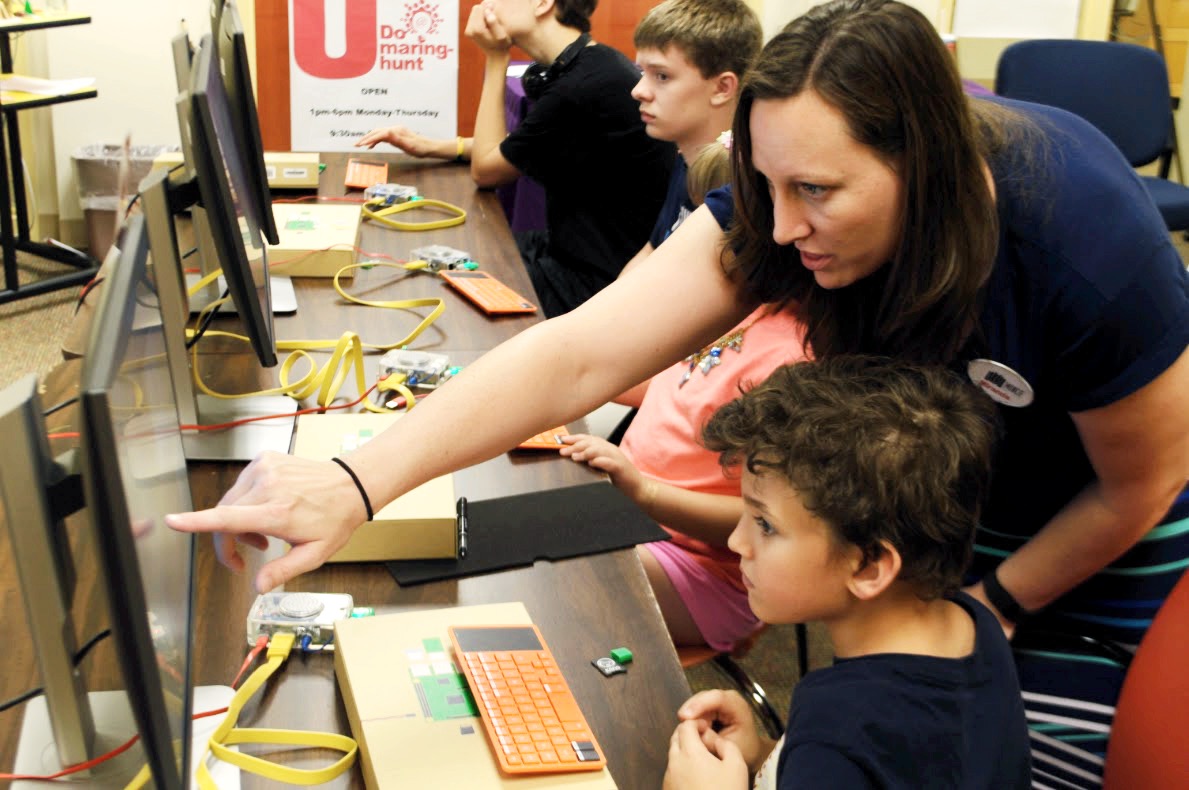 Kano Computer Create
Muncie Public Library hosted a series of Kano Computer programs for kids ages 8 and older. Kano is a computer that you can build yourself. It is fun, instructive, and as simple to construct as a Lego kit. The activities and interactive capability of the Kano provided both individual and collaborative learning opportunities related to digital literacy, programming, coding, and computer building. The goal going into the program was to allow children to see themselves as makers and participants in technology, rather than consumers. Further, the Kano was available for daily use and showcased at Tech Fairs within the library to raise awareness of the library's technology and learning opportunities. The project has resulted in continued interest in technology programs and has positioned the library as an entertaining and educational place to experience new technology.
IMLS Funds: $6,148.89
The Indiana Album
The Indiana State Library partnered with The Indiana Album, Inc. to host statewide digitization scan-a-thons, with the goal of "bringing historical photographs from the attic to the web." Through the grant, The Indiana Album, Inc. created an online digital collection and hosted events, including scan-a-thons. At these events, Indiana Album consultants and volunteers set up stations where the public could use a computer to scan and digitize photographs and other materials. These collections are available on Indiana Album's website and will eventually be added to Indiana Memory. In addition to digitizing thousands of unique family photographs, Indiana Album taught participants about the importance of digital preservation. After workshops, most people indicated that they have better skills and resources to recognize photographic processes and formats and that they are better able to date photographs.
IMLS Funds: $20,000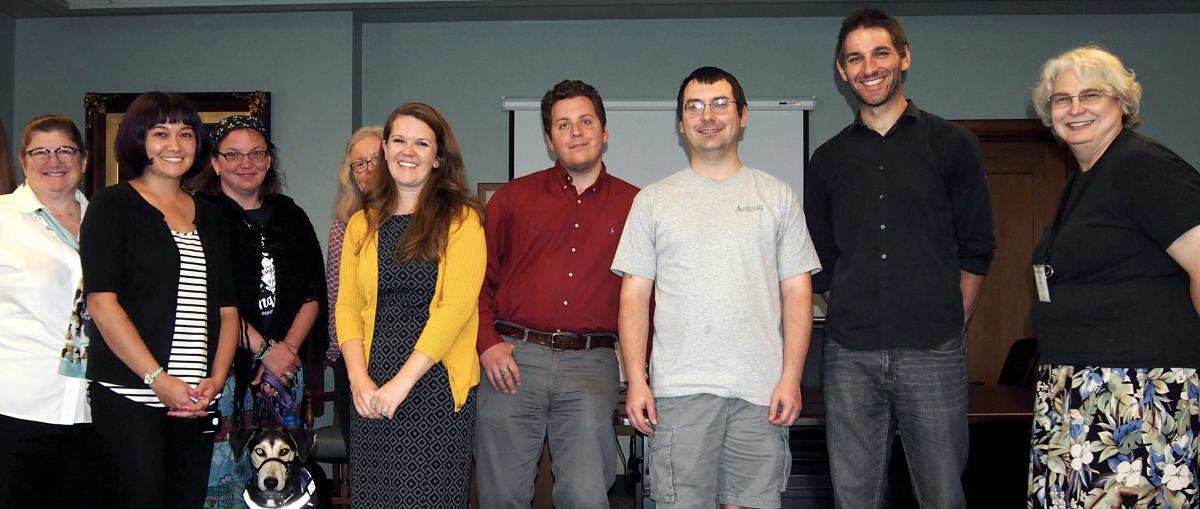 InDiPres: Preserving Indiana's Memories for the Future
Through a grant to the Indiana State University, the InDiPres project provided a cost-effective, sustainable digital preservation solution for Indiana's small- to mid-sized cultural memory organizations. Many organizations of this size are under-resourced and struggling to provide good stewardship for the digital content they create and manage. Project staff worked with the Indiana State Library to develop the foundation and framework for the project. The objectives within the grant period were: a digital preservation readiness survey; a working group to develop the membership agreement and outline the governance structure; the delivery of digital preservation forums to promote the project to a wide audience; the development of the online resource; and the purchase of the LOCKSS server.
IMLS Funds: $18,597.63
Review recent Grants to States projects from this state library in the State Program Report database.
Search the Awarded Grants Database for additional details about awards in this state or view the State Details Dashboard..
View the IMLS funding by state report - Indiana (PDF) with additional information about all IMLS funding for this state (FY 2011 – FY 2016).
Five-Year Plan Highlights
Goal 1: Information Access: The Indiana State Library will provide up-to-date, reliable access to information to meet the needs of all Indiana residents by utilizing effective technology, telecommunications, and resources.
Projects include:

Resource sharing through programs such as Indiana Share (interlibrary loan), Evergreen Indiana (statewide integrated library system), Statewide Remote Circulation System (SRCS) and INfoExpress (statewide library courier service)
INSPIRE statewide database service
Indiana Memory digitization
Indiana State Data Center
Indiana Virtual Catalog
Promoting public awareness of LSTA-funded services
Goal 2: Institutional Capacity: The Indiana State Library will improve the capacity of libraries through professional development and leadership training opportunities and grants for technology.
Projects include:

Professional development and leadership training
Technology subgrants
Goal 3: Enhanced Services: The Indiana State Library will aid libraries in improving services to Indiana residents, including services that support lifelong learning and human services.
Projects include:

Children's literacy, including the Collaborative Summer Library Program and collaborations to serve public school media specialists
Library services for the blind and physically handicapped through the Talking Book and Braille Library
State agency partnerships
IMLS Data Collection
State Library Administrative Agency Survey
The State Library Administrative Agency Survey (SLAA) provides descriptive data about state library agencies for all fifty states and the District of Columbia.
Public Libraries Survey
The Public Libraries Survey (PLS) provides national descriptive data on the status of public libraries in the United States and its territories. Explore state profiles representing more than 9,000 public library systems and over 17,000 public library outlets.