Contact Name
Ms. Stephanie Bailey-White
Contact Title
State Librarian
State Library Address
Idaho Commission for Libraries
325 West State Street
Boise, ID 83702-6072
United States
Contact Email Address
stephanie.bailey-white@libraries.idaho.gov
Grants to State Programs
The Grants to States Program
The Grants to States Program is the largest grant program run by IMLS; it provides funds to State Library Administrative Agencies (SLAAs) using a population-based formula set by the law. SLAAs determine goals and objectives for the funds in their statutorily required five-year plan (see below). For more information, see the Grants to States program overview.
Allotments

| Year | Allotment Value |
| --- | --- |
| 2018 | $1,331,679.00 |
| 2019 | $1,355,116.00 |
| 2020 | $1,475,703.00 |
| 2021 | $1,524,829.00 |
| 2022 | $1,522,646.00 |
5 Year Plan

5 Year Plan Text

Each state creates a 5-year plan for its programs to strengthen the efficiency, reach, and effectiveness of library services. View all states' plans.
5 Year Evaluations

5 Year Evaluation Text

At the end of a 5-year period, each state reports their results in achieving goals and objectives projected in their 5-Year Plan. View all states' evaluations.
"We work to build the capacity of Idaho libraries to support three state priorities: increasing college and career readiness, advancing economic and employment development, and building resilient communities. We encourage Idaho librarians to be embedded in their communities, foster partnerships, and create a culture of opportunity."

-- Idaho Commission for Libraries
Project Examples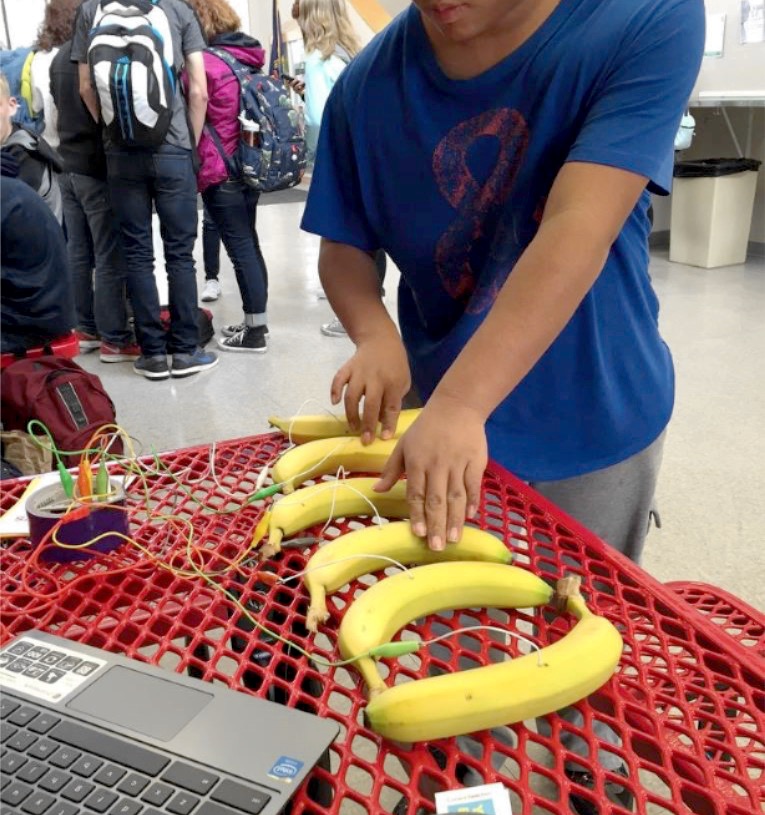 Teen Services
The Idaho Commission for Libraries' (ICfL) Teen Services project provides support and training to libraries serving young people between ages 9 to 18. Project activities include: Teen Read Week (TRW), Teen Tech Week (TTW), Make It at the Library, and outreach and educational efforts. ICfL started this project by offering a workshop through American Library Association's Teens and Tech initiative. Since then, it has expanded to offer libraries a menu of project activities from which to choose. Through the Teen Services project, ICfL supported the library community in offering innovative programming and technology-related activities and events to showcase library services to teens and tweens. ICfL supported the professional development of library staff by introducing new tools and program activities designed to engage teens. Libraries were encouraged to establish partnerships with other community organizations and build capacity to reach and serve patrons.
IMLS Funds: $96,883.51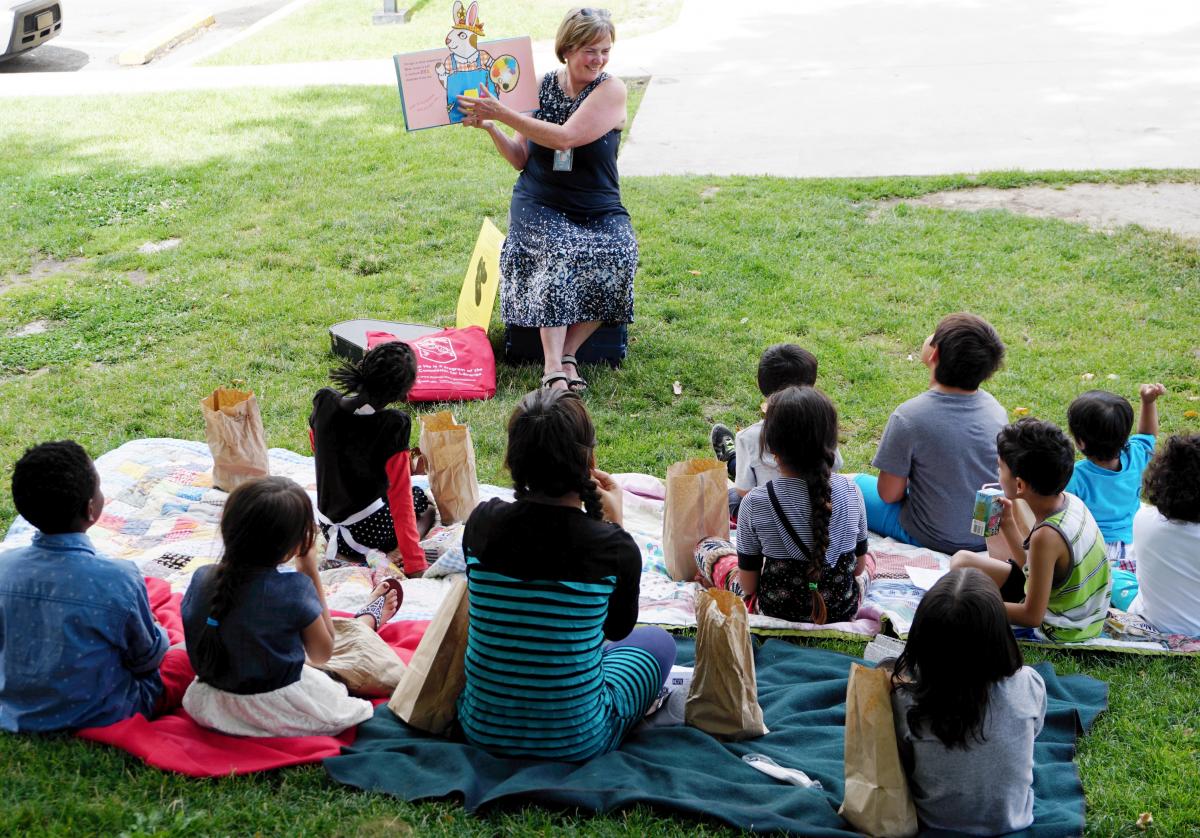 Read to Me Outreach
The Idaho Commission for Libraries' (ICfL) Read to Me Coordinators provide a "buffet" of turn-key outreach programs and encourage library staff to pick and choose the ones that best meet the needs of their community. ICfL has been offering some of these programs for 20 years and evaluation data shows they are effective. All target underserved families and most require a local partnership. ICfL provides resources, scripts, and the materials to run the programs. Training is offered based on best practices and lessons learned over the years. Project examples include: Fun with Math & Science (FM&S) workshops, Idaho Child Care Reads workshops, Jump Start Kindergarten, My First Books, and Every Child Ready to Read Family workshops.
IMLS Funds: $290,382.93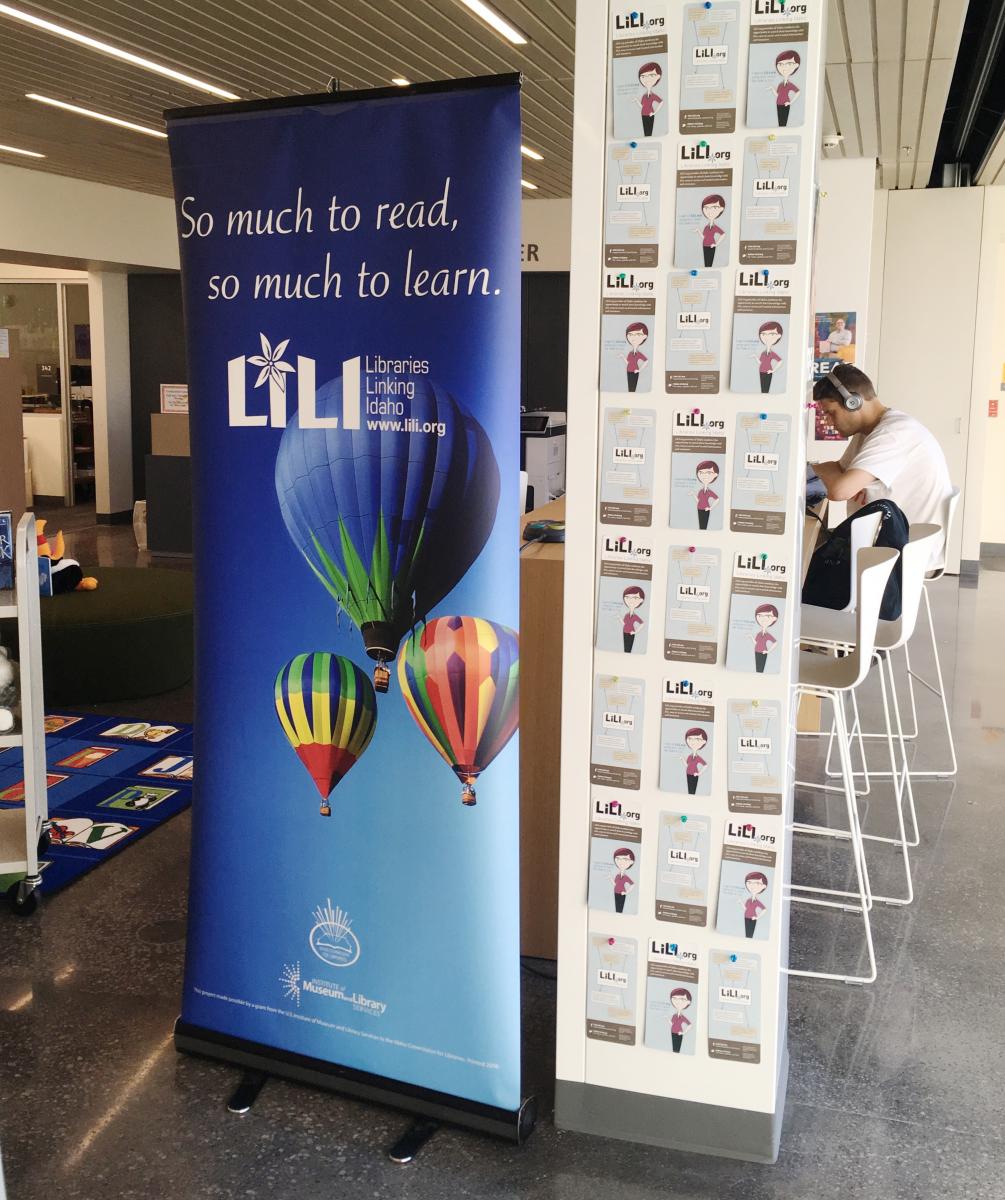 LiLi Databases Training and Support
The Libraries Linking Idaho (LiLi) Databases, supported by the Idaho Commission for Libraries' statewide project funds, provide online content to Idaho residents through their libraries and www.lili.org. This project supported both the improvement of the database and promotion of it. For example, the site's user experience was improved by adding discovery functions to help users find content more easily. The program also shared information about the available tools to educators and local communities. Staff also conducted a survey of the library community to evaluate the service and identify needs and worked with an advisory committee representing the library community to inform best directions for continuous improvement of the program.
IMLS Funds: $75,953.66
Review recent Grants to States projects from this state library in the State Program Report database.
Search the Awarded Grants Database for additional details about awards in this state or view the State Details Dashboard..
View the IMLS funding by state report - Idaho (PDF) with additional information about all IMLS funding for this state (FY 2011 – FY 2016).
Five-Year Plan Highlights
Goal 1: Build the institutional capacity of libraries to better serve their communities.
Projects include:

Continuing education programs for library staff and trustees
Consulting services for public library staff
Leadership development opportunities for library staff and trustees
Broadband consulting and E-rate support
ShareIdaho resource sharing
Collect and share Idaho library statistics
Volunteer Match and volunteer capacity-building training
Adult turnkey programs (i.e. Let's Talk About It, Financial Literacy programs)
Goal 2: Support the role of libraries in preparing Idahoans to be college and career ready.
Projects include:

Consulting and training opportunities to school library staff
Mini-grants to support student learning
Read to Me early literacy and learning turnkey programs
Library summer reading programs
Make It at the Library and other out-of-school programs and training
Programs that support 21st century learning skills (digital, financial, information literacy, etc.)
Turnkey programs aimed at a range of ages, from beginning readers to young adults
LiLI databases and other information resources
Partnerships with other agencies and organizations to coordinate and leverage college and career ready programs and services
Access to online books through statewide contracts and access to Open eBooks
Goal 3: Ensure equitable access to information and library services for underserved communities. This includes Idahoans with disabilities, those in rural communities, English-language learners, and people living in poverty.
Projects include:

Talking Book Services for those who unable to read standard print
Outreach services for residents unable to access libraries
Partnerships with other agencies and organizations to coordinate and leverage programs and services and reach more underserved Idahoans
Goal 4: Support the role of libraries in economic and employment development.
Projects include:

Cultivate partnerships with Department of Labor, Department of Corrections, Idaho Rural Partnership, University of Idaho Extension Service, and other organizations to develop plans for better employment support via libraries
Continuing education opportunities for library staff focused on economic and employment resources and programs
Library-focused outreach to connect the Idaho business community with local library resources
IMLS Data Collection
State Library Administrative Agency Survey
The State Library Administrative Agency Survey (SLAA) provides descriptive data about state library agencies for all fifty states and the District of Columbia.
Public Libraries Survey
The Public Libraries Survey (PLS) provides national descriptive data on the status of public libraries in the United States and its territories. Explore state profiles representing more than 9,000 public library systems and over 17,000 public library outlets.