Contact Name
Dr. Annie Norman
Contact Title
State Librarian and Director
State Library Address
Delaware Division of Libraries
121 Martin Luther King Jr. Blvd. N
Dover, DE 19901
United States
Contact Email Address
annie.norman@state.de.us
Grants to State Programs
The Grants to States Program
The Grants to States Program is the largest grant program run by IMLS; it provides funds to State Library Administrative Agencies (SLAAs) using a population-based formula set by the law. SLAAs determine goals and objectives for the funds in their statutorily required five-year plan (see below). For more information, see the Grants to States program overview.
Allotments

| Year | Allotment Value |
| --- | --- |
| 2018 | $1,045,111.00 |
| 2019 | $1,052,221.00 |
| 2020 | $1,166,087.00 |
| 2021 | $1,207,081.00 |
| 2022 | $1,204,611.00 |
5 Year Plan

5 Year Plan Text

Each state creates a 5-year plan for its programs to strengthen the efficiency, reach, and effectiveness of library services. View all states' plans.
5 Year Evaluations

5 Year Evaluation Text

At the end of a 5-year period, each state reports their results in achieving goals and objectives projected in their 5-Year Plan. View all states' evaluations.

"Use of the Delaware Library Catalog yields data on areas of public interest by subject and helps guide our strategies. Another source of information comes through our Community Conversations which asks participants about their passions and dreams for themselves and their communities. Specific partnerships and programs have come from their input."
-- Annie Norman, State Librarian and Director, Delaware Division of Libraries
Project Examples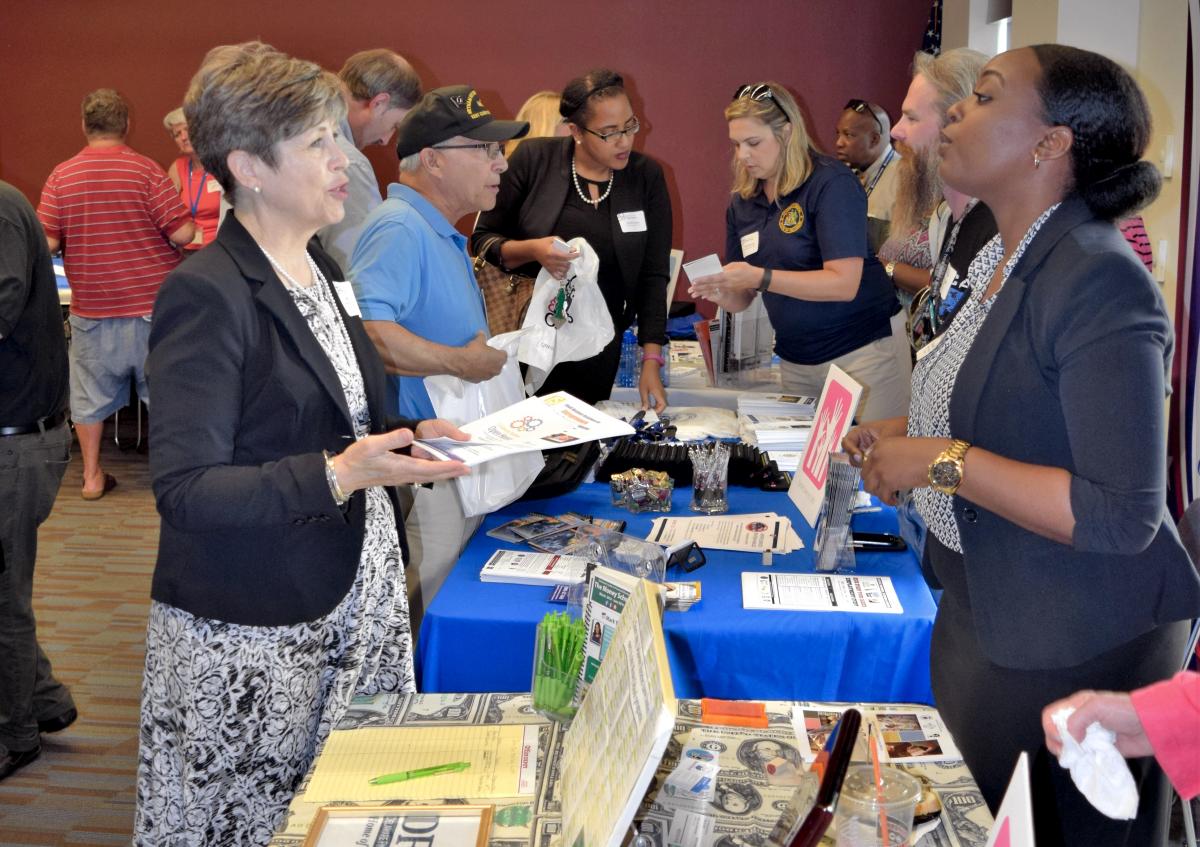 Delaware Library Partners- Community Resources Exchange
Established in 2008 by the Delaware Division of Libraries (DDL), Delaware Partners is a collaboration of more than 130 organizations focused on strengthening information exchange through public libraries. DDL partners with the Delaware Community Foundation and the Delaware Alliance for Nonprofit Advancement to maximize community information sharing across the public and private sectors. Delaware libraries have developed significant technology infrastructure at locations throughout the state. Examples of successful collaborations include support from the Delaware Division of the Arts for the Summer Library Reading Program, STEM programs in the libraries conducted by the Delaware Aerospace Education Foundation, financial literacy classes held in libraries by the Delaware Financial Literacy Institute's Money School, and the Delaware Heritage Collection of digital images contributed by archives, museums, and historical societies.
IMLS Funds: $11,241.10
Lifelong Learning
The Delaware Division of Libraries (DDL) developed a methodology to support lifelong learning and economic development, measure outcomes, and showcase library value across the state. By providing access to live data and an organizing tool for library services, the Dewey Delaware initiative helps libraries be strategic in the services that they offer. This project also includes Unleash Inner Genius, which provides Delawareans the tools and techniques to build upon their ideas and illustrate whatever interests them.
IMLS Funds: $28,483.52
Inspiration Space
Inspiration Space, a project of the Delaware Division of Libraries, are community spaces where people can learn about entrepreneurship, technology, lifelong learning, maker spaces, and career opportunities. The mission of Inspiration Space is to help people find their next step by providing resources to encourage personal development through lifelong learning. Inspiration Space expanded community opportunities and services at public libraries statewide. The program has also helped Delaware libraries be seen as safe, welcoming places for everyone, including the low-income, unemployed, homeless, and formerly incarcerated.
IMLS Funds: $116,698.84
Review recent Grants to States projects from this state library in the State Program Report database.
Search the Awarded Grants Database for additional details about awards in this state or view the State Details Dashboard..
View the IMLS funding by state report - Delaware (PDF) with additional information about all IMLS funding for this state (FY 2011 – FY 2017).
Five-Year Plan Highlights
Goal 1: Institutional Capacity - All Delawareans are served by online services and local libraries that are technologically advanced and employ knowledgeable and community-focused staff members who incorporate the best professional practices to deliver high quality library services.
Projects include:

Professional development for library staff
Information technology support, including the Integrated Library System
State technology infrastructure funds for Internet access and computers
Delaware Partners (formerly Community Resources Exchange), a collaboration platform for public libraries
Goal 2: Information Access - All Delawareans have convenient access to the quality information resources they need to succeed in school and at work and to fulfill their personal goals.
Projects include:

Delaware Library Catalog
Delaware Library Access Services, for books in Braille and audio books in accessible formats
Library resources/content in electronic formats
Delaware Heritage Collection digitization and access
Delaware reference/information services, such as the virtual reference service, Ask a Librarian Delaware
Goal 3: Lifelong Learning - All Delawareans reach their full potential in the 21st century.
Projects include:

School library planning and development
School library infrastructure and services
Delaware Libraries Inspiration Space (community spaces for learning and collaboration)
Lifelong learning, such as Summer Library Reading Program, Delaware Center for the Book, and other literacy initiatives
IMLS Data Collection
State Library Administrative Agency Survey
The State Library Administrative Agency Survey (SLAA) provides descriptive data about state library agencies for all fifty states and the District of Columbia.
Public Libraries Survey
The Public Libraries Survey (PLS) provides national descriptive data on the status of public libraries in the United States and its territories. Explore state profiles representing more than 9,000 public library systems and over 17,000 public library outlets.