Contact Name
Ms. Deborah Schander
Contact Title
State Librarian
State Library Address
Connecticut State Library
231 Capitol Avenue
Hartford, CT 06106-1537
United States
Contact Email Address
deborah.schander@ct.gov
Grants to State Programs
The Grants to States Program
The Grants to States Program is the largest grant program run by IMLS; it provides funds to State Library Administrative Agencies (SLAAs) using a population-based formula set by the law. SLAAs determine goals and objectives for the funds in their statutorily required five-year plan (see below). For more information, see the Grants to States program overview.
Allotments

| Year | Allotment Value |
| --- | --- |
| 2018 | $2,041,923.00 |
| 2019 | $2,054,959.00 |
| 2020 | $2,152,655.00 |
| 2021 | $2,142,520.00 |
| 2022 | $2,089,045.00 |
5 Year Plan

5 Year Plan Text

Each state creates a 5-year plan for its programs to strengthen the efficiency, reach, and effectiveness of library services. View all states' plans.
5 Year Evaluations

5 Year Evaluation Text

At the end of a 5-year period, each state reports their results in achieving goals and objectives projected in their 5-Year Plan. View all states' evaluations.

"CSL's Library Services and Technology Act 5 Year Plan is based on helping libraries to become more robust and resilient during times of rapid change so in turn, they can help their communities become stronger. CSL focuses on emphasizing the role of libraries as community anchors while continuing to provide support for statewide resource sharing services focused on equity of access."

-- Deborah Schander, State Librarian, Connecticut State Library
Project Examples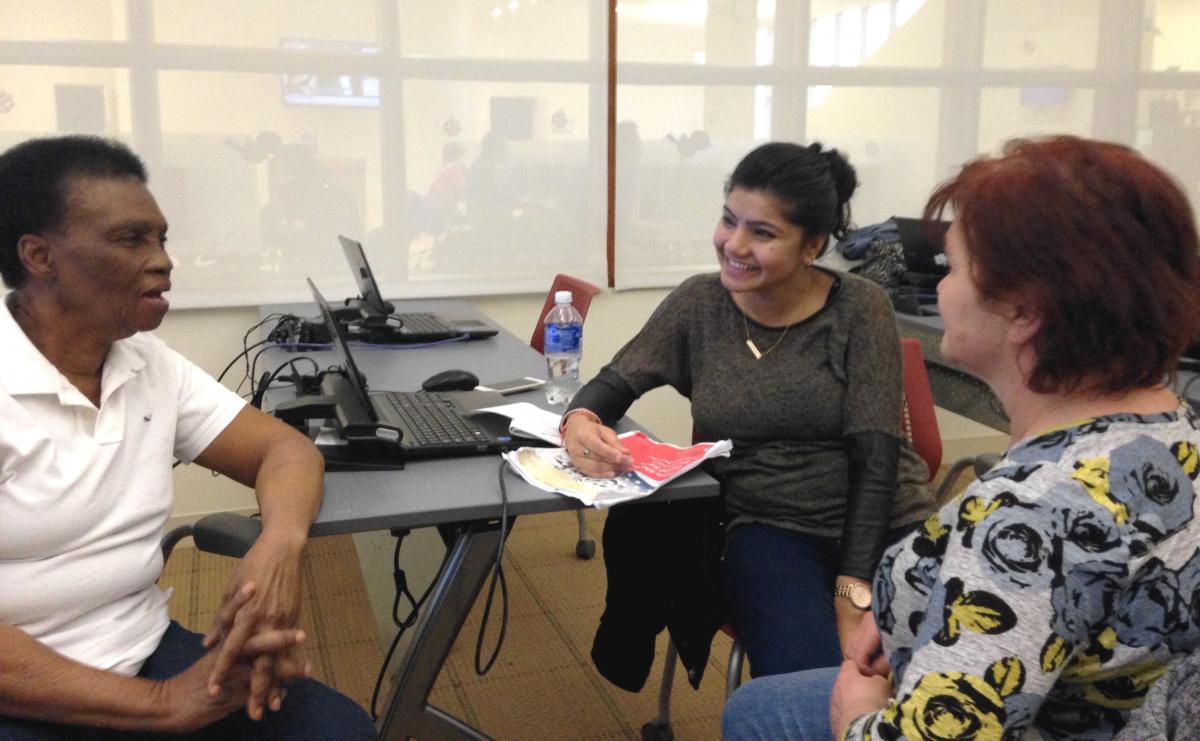 American Citizenship and Beyond - Ferguson
Ferguson Library created the American Citizenship and Beyond project in response to the needs of a growing multicultural community. Each year, the city of Stamford welcomes scores of new immigrants who hail from throughout the world. In order to facilitate assimilation, the library expanded its English language literacy offerings and began a series of workshops that position students on a path to citizenship. Students in the citizenship classes were formally assessed in knowledge of language, civics, and American history. In addition to exam preparation, the library offered presentations and clinics on the processing and filing of naturalization applications. The project served more than 125 people. As a direct result of their participation, five students became citizens and three planed to take the citizenship exam after the grant period. More than 95 percent of the students reported that they have a better grasp of the English language and are working toward retaining the concepts in civics and American history.
IMLS Funds: $7,475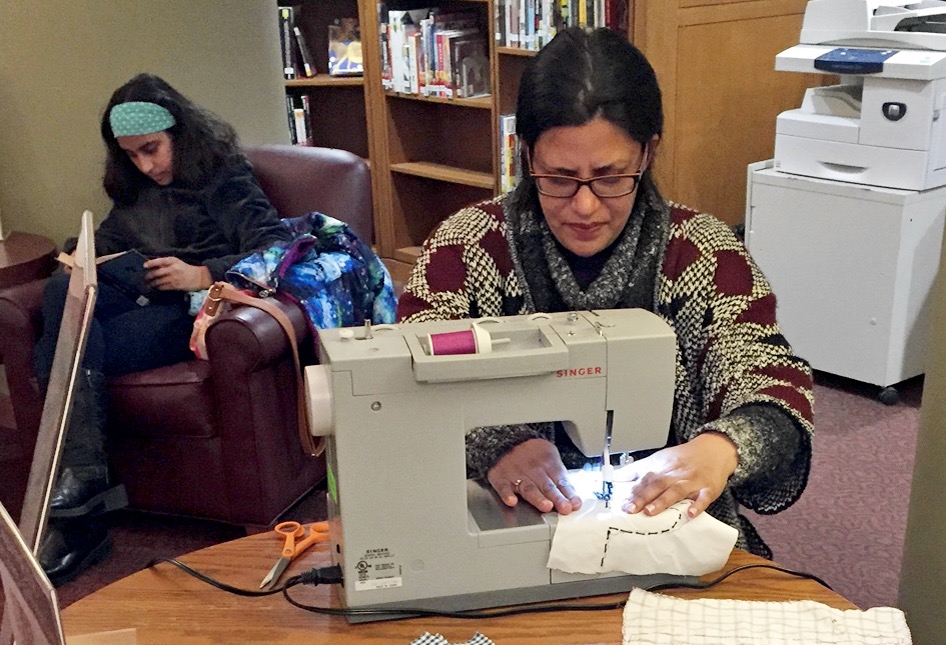 Learning Labs - James Blackstone Memorial Library
The James Blackstone Memorial Library expanded its teen Maker program by creating Learning Lab classes on 3D file creation and printing, Arduino circuitry and coding, and wearable technology construction. Library staff purchased supplies and equipment to accommodate additional participants, offered classes at more times, and added related materials to library circulation. Of the 43 Learning Labs participants, only four had previously attended teen programs at the library. In the post-class evaluation, students indicated that they enjoyed the program and liked designing and creating real projects.
IMLS Funds: $6,458

Statewide Delivery System (deliverIT CT)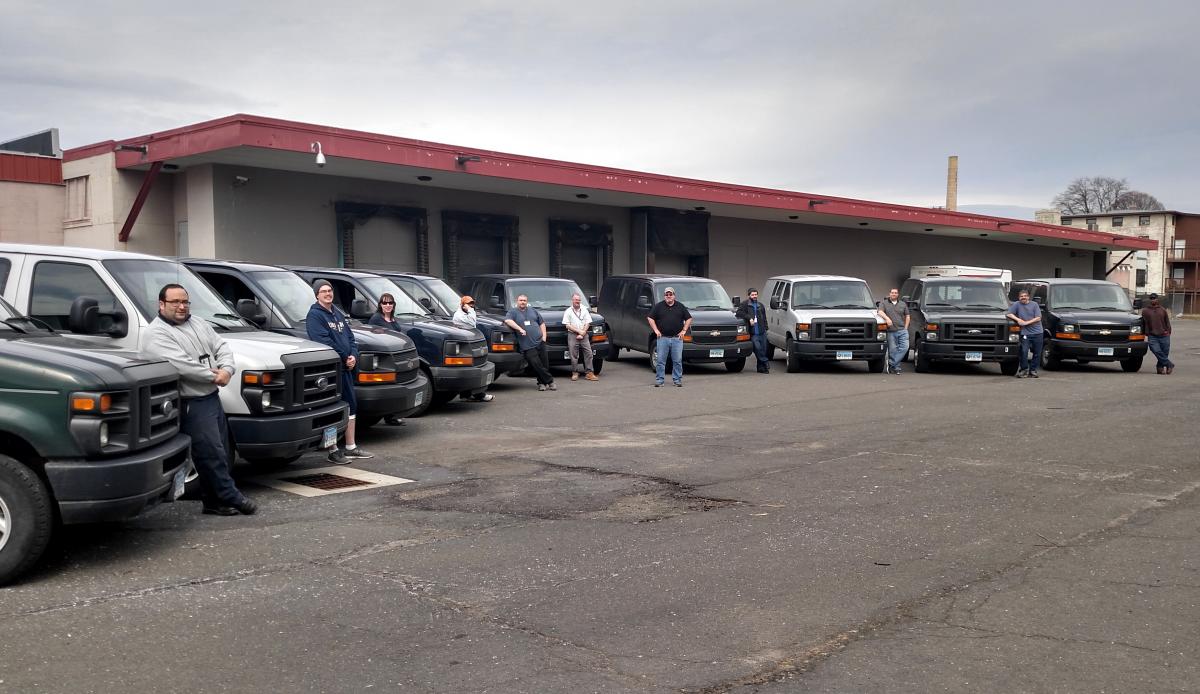 IMLS funds underwrite part of the cost of physical materials delivery among the state's public and academic libraries. The delivery system, named deliverIT CT (formerly Connecticar or Ccar), is the backbone of the state's resource sharing. The system enables reciprocal borrowing in Connecticut. This means that physical items (books, DVDs, CDs, etc.) borrowed from participating institutions may be dropped off at any library. Borrowers can use their hometown library cards in any public library in Connecticut and materials will be returned where they belong. The project also supports interlibrary loan through delivery of user-requested library materials between libraries in the state. A volume study conducted during the grant period estimated that deliverIT CT delivers approximately 2.5 million items annually.
IMLS Funds: $400,808
Review recent Grants to States projects from this state library in the State Program Report database.
Search the Awarded Grants Database for additional details about awards in this state or view the State Details Dashboard..
View the IMLS funding by state report - Connecticut (PDF) with additional information about all IMLS funding for this state (FY 2011 – FY 2016).
Five-Year Plan Highlights
Goal 1: Support the impact of libraries as community anchors with increased institutional capacity, community partnerships, and programming focused on the seven literacies.
Projects include:

Summer reading software, manuals and training
Urban Library Initiative
Library workforce training opportunities
Assistance with library planning initiatives
Expertise and advice from library consultants
Public library statistics
Award subgrants to libraries, as funding and priorities permit
Goal 2: Improve access to information and library resources for all residents of the state.
Projects include:

Statewide resource sharing
Statewide databases
Library for the Blind and Physically Handicapped
eBook platform
IMLS Data Collection
State Library Administrative Agency Survey
The State Library Administrative Agency Survey (SLAA) provides descriptive data about state library agencies for all fifty states and the District of Columbia.
Public Libraries Survey
The Public Libraries Survey (PLS) provides national descriptive data on the status of public libraries in the United States and its territories. Explore state profiles representing more than 9,000 public library systems and over 17,000 public library outlets.