Contact Name
Ms. Holly Henley
Contact Title
State Librarian and Director of Library Services
State Library Address
Arizona State Library, Archives and Public Records
1700 West Washington
7th Floor
Phoenix, AZ 85007-2818
United States
Contact Email Address
hhenley@azlibrary.gov
Grants to State Programs
The Grants to States Program
The Grants to States Program is the largest grant program run by IMLS; it provides funds to State Library Administrative Agencies (SLAAs) using a population-based formula set by the law. SLAAs determine goals and objectives for the funds in their statutorily required five-year plan (see below). For more information, see the Grants to States program overview.
Allotments

| Year | Allotment Value |
| --- | --- |
| 2018 | $3,343,080.00 |
| 2019 | $3,440,045.00 |
| 2020 | $3,566,322.00 |
| 2021 | $3,640,805.00 |
| 2022 | $3,512,300.00 |
5 Year Plan

5 Year Plan Text

Each state creates a 5-year plan for its programs to strengthen the efficiency, reach, and effectiveness of library services. View all states' plans.
5 Year Evaluations

5 Year Evaluation Text

At the end of a 5-year period, each state reports their results in achieving goals and objectives projected in their 5-Year Plan. View all states' evaluations.

"The Arizona State Library, Archives and Public Records is committed to providing Arizonans access to information about their government, their state, and their world by offering content in a variety of formats, preserving Arizona's history for future generations, and empowering local institutions to engage their communities in learning. With support from the state and from federal grant funding, we empower Arizona libraries to offer excellent customer service by providing them with consulting, grant project funding, resources and training. We value accessibility, preservation, customer service, community engagement, and collaboration, which are all needed to successfully fulfill our mission!"
-- Holly Henley, State Librarian and Director of Library Services, Arizona State Library, Archives and Public Records
Project Examples
Measuring for Success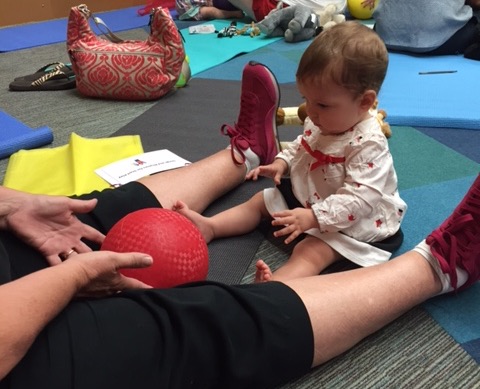 With support from the Arizona State University T. Denny Sanford School of Social and Family Dynamics, the Scottsdale Public Library gathered data from families participating in two of its Knowing & Growing Programs (Fun with Math & Science and Books Can©). The data looked at the impact these programs have on families and their daily interactions with their children. Collecting data helps establish parent/child programs as evidence-based. This process is arduous, but it helps libraries develop and implement evidence-based programs that support parent/child learning and school readiness. Among the specific findings, parents reported a significant increase in their perceptions of the library as a place to learn better parent/caregiver skills than they did prior to participation.
IMLS Funds: $67,486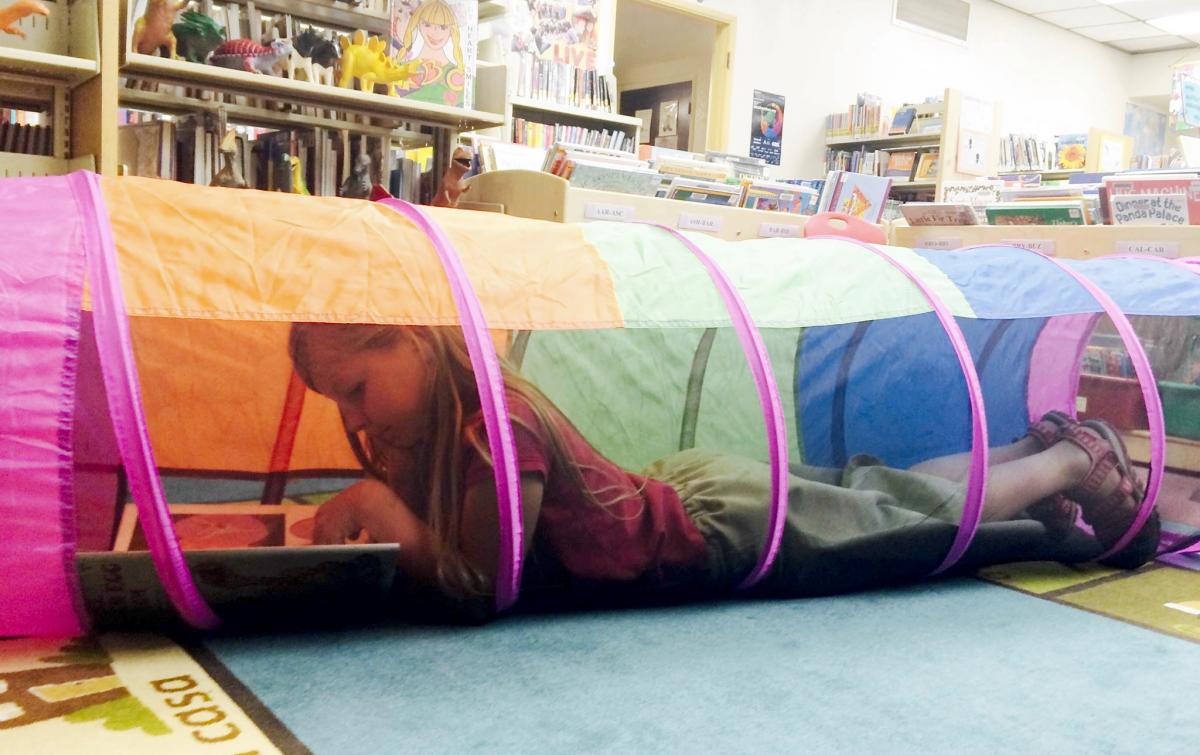 Resources and Support for Families Facing Autism
Camp Verde Community Library provided resources to support families in Camp Verde with a member on the autism spectrum and provided educators with access to new resources. The library collected materials, sensory supplies, and tools; provided workshops on topics such as autism speech therapy and intro to autism; and formed a support group. These resources and materials gave educators and the general community an opportunity to better understand the challenges faced by individuals with autism. The project also gave families access to important information and needed support. As a result, the library has seen family members transition from being overwhelmed and frustrated to feeling encouraged, supported, and confident about providing support to others. The Verde Valley community now recognizes the library as an important and trustworthy autism resource.
IMLS Funds: $11,150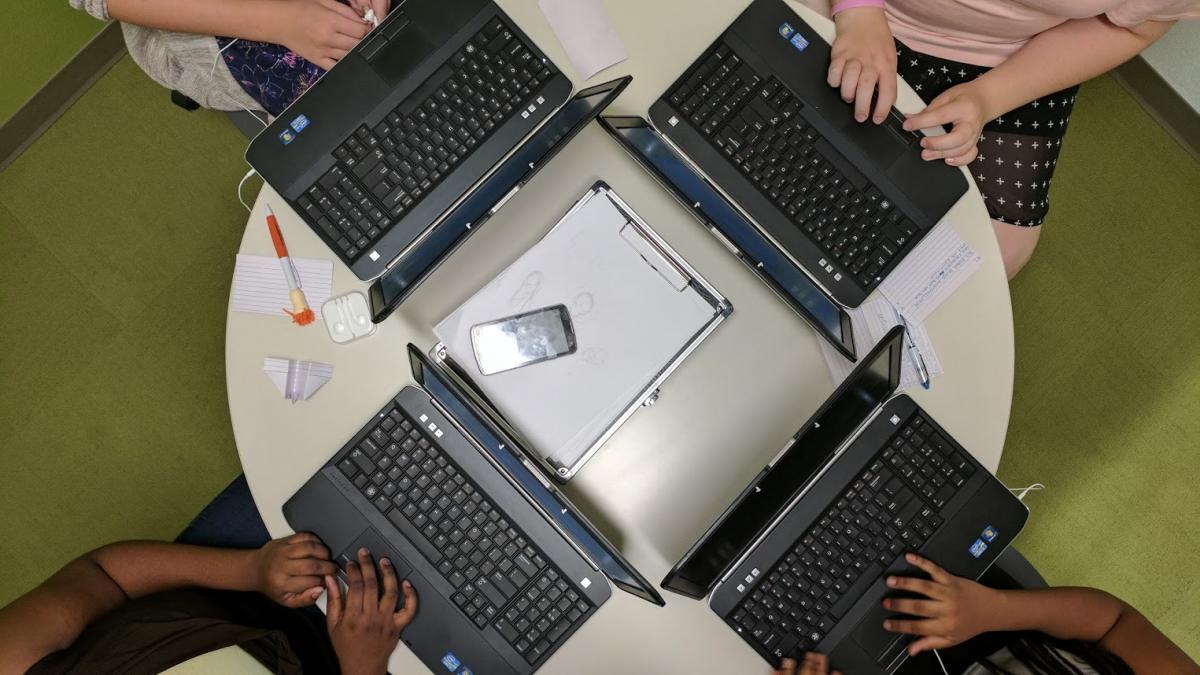 Mobile Laptop Lab
Buckeye Public Library System implemented a mobile laptop lab to provide flexible, hands-on training to residents of all ages. The library held nearly 100 computer classes for more than 600 attendees. Surveyed respondents stated that their computer skills improved, with 28 percent indicating their skills improved "a lot." In addition to computer classes, the library hosted Kids Coding Club, which reached nearly 300 attendees. The lab was also used during the summer for the Youth Entrepreneurship Outreach Network, where 30 teens created a business plan and pitch. A similar program for adults helped train a dozen participants to create a business plan and form an LLC. The lab was also used for job interviews hosted through Skype, music for sensory storytimes, and a half-dozen one-on-one eResource trainings.
IMLS Funds: $13,720
Review recent Grants to States projects from this state library in the State Program Report database.
Search the Awarded Grants Database for additional details about awards in this state or view the State Details Dashboard..
View the IMLS funding by state report - Arizona (PDF) with additional information about all IMLS funding for this state (FY 2011 – FY 2016).
Five-Year Plan Highlights
Goal 1: Information Access - Arizona's residents will have access to information in a variety of formats, tapping the capabilities of current and emerging technologies.
Projects include:

Statewide databases
Statewide resource sharing
Government information digitization
eBook platform
Arizona Memory Project
Arizona Newspaper Collection
Talking Book Library discovery and access
Subgrants to public, tribal, school, special and academic libraries for information preservation, discovery and access
Goal 2: Informal Education - Arizona's residents of all ages will explore, experience, and expand through libraries' informal educational programs.
Projects include:

Building a New Generation of Readers
Arizona Reading Program
E-resources training
Subgrants to public, tribal, school, special and academic libraries support lifelong learning and literacy for Arizona residents
Goal 3: Inclusive Communities - Arizona's residents will use libraries to engage with their communities, develop workforce skills, and learn life literacies such as parenting, health and finance regardless of cultural and socioeconomic backgrounds.
Projects include:

Get Involved Collaborative volunteer management project
Veterans, service members and military families partnership
Arizona Talking Book Library outreach
Digital inclusion project
Subgrants to public, tribal, school, special and academic libraries for community engagement projects; projects supporting financial, early, digital and other life literacies; and workforce development
Goal 4: Institutional Improvements - Arizona's residents will receive excellent services from their libraries which will be enhanced by improvements to technology resources, staff skills, programs, and collections.
Projects include:

Leadership institutes and summits
Summer Library Institute
In-person and online staff trainings
Library services consulting
Tribal library outreach
Scholarships
E-rate and broadband build-out program support
Public library statistics
Subgrants to public, tribal, school, special and academic libraries for institutional improvements
IMLS Data Collection
State Library Administrative Agency Survey
The State Library Administrative Agency Survey (SLAA) provides descriptive data about state library agencies for all fifty states and the District of Columbia.
Public Libraries Survey
The Public Libraries Survey (PLS) provides national descriptive data on the status of public libraries in the United States and its territories. Explore state profiles representing more than 9,000 public library systems and over 17,000 public library outlets.