Contact Name
Ms. Patience Frederiksen
Contact Title
State Librarian and Director
State Library Address
Alaska State Library
P.O. Box 110571
Juneau, AK 99811-0571
United States
Contact Email Address
patience.frederiksen@alaska.gov
Grants to State Programs
The Grants to States Program
The Grants to States Program is the largest grant program run by IMLS; it provides funds to State Library Administrative Agencies (SLAAs) using a population-based formula set by the law. SLAAs determine goals and objectives for the funds in their statutorily required five-year plan (see below). For more information, see the Grants to States program overview.
Allotments

| Year | Allotment Value |
| --- | --- |
| 2018 | $960,795.00 |
| 2019 | $963,807.00 |
| 2020 | $1,073,876.00 |
| 2021 | $1,110,387.00 |
| 2022 | $1,108,522.00 |
5 Year Plan

5 Year Plan Text

Each state creates a 5-year plan for its programs to strengthen the efficiency, reach, and effectiveness of library services. View all states' plans.
5 Year Evaluations

5 Year Evaluation Text

At the end of a 5-year period, each state reports their results in achieving goals and objectives projected in their 5-Year Plan. View all states' evaluations.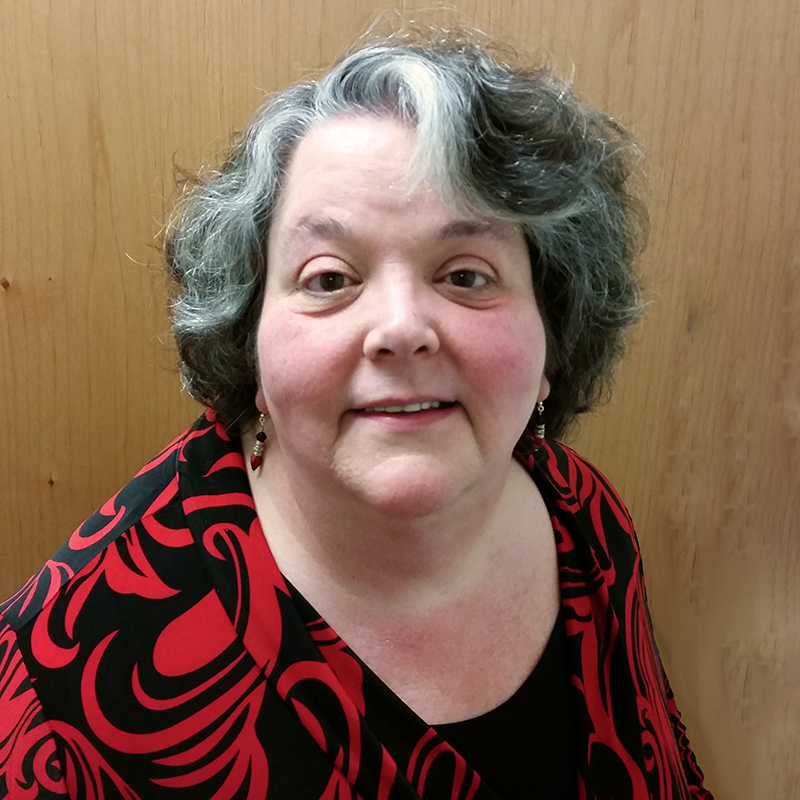 "Technology, telecommunications infrastructure, and staff training will continue to be major priorities. IT services are important for outreach generally, and specifically for the underserved in our many remote and rural areas. Another benefit: Tech resources enhance cooperation and sharing among all libraries in Alaska."
-- Patience Frederiksen, Alaska State Librarian and Director, Alaska Department of Education, Division of Libraries, Archives and Museums
Project Examples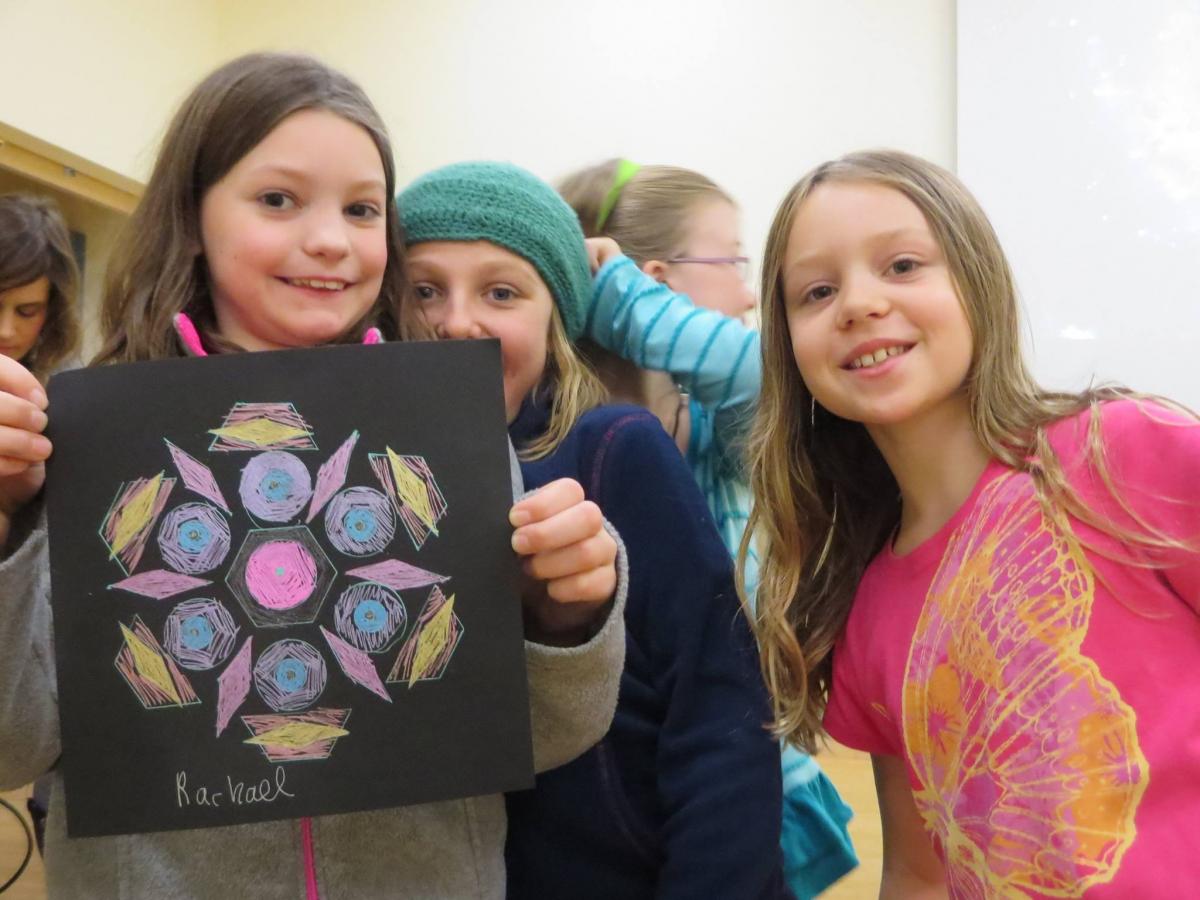 From Learners to Makers: A Youth STEAM Programming Initiative
The Petersburg Public Library used maker programming to grow students' interest in STEAM fields and help them gain problem solving, public speaking and collaboration skills. The initiative used drop-in style after school programming, which enabled staff to reach a diverse demographic and at-risk children. The drop-in nature of these programs enabled children whose parents are not available to enroll them in after school library programs to participate. Among the initiative's 49 programs, the multi-generational Found Object Mobile Project was a favorite. This program had participants collect objects from local woods and beaches to produce a large piece of kinetic art to be installed in the Teen Room.
IMLS Funds: $4,000.00
The Inupiaq Edge: Part 2
The Tuzzy Consortium Library is located in Alaska's extreme rural North Slope area. The library uses AWE Learning technology to provide access for the people of the North Slope to traditional and technological resources. At the AWE Student Learning Center workstations in the village libraries, students and library patrons can use the workstation's child-friendly internet browser (ELF) to easily access dozens of Iñupiaq cultural and language resources. Some of the many resources include Tuzzy Library's Iñupiaq Heritage Center, Iñupiaq Rosetta Stone, North Slope Borough Wildlife Department pages on native plants and animals of the North Slope, and North Slope Borough school district pages. This helped the library fulfill its the goal of establishing Iñupiaq cultural resource centers in village libraries. The program also promotes literacy and educational engagement outside the classroom through the use of emerging technology.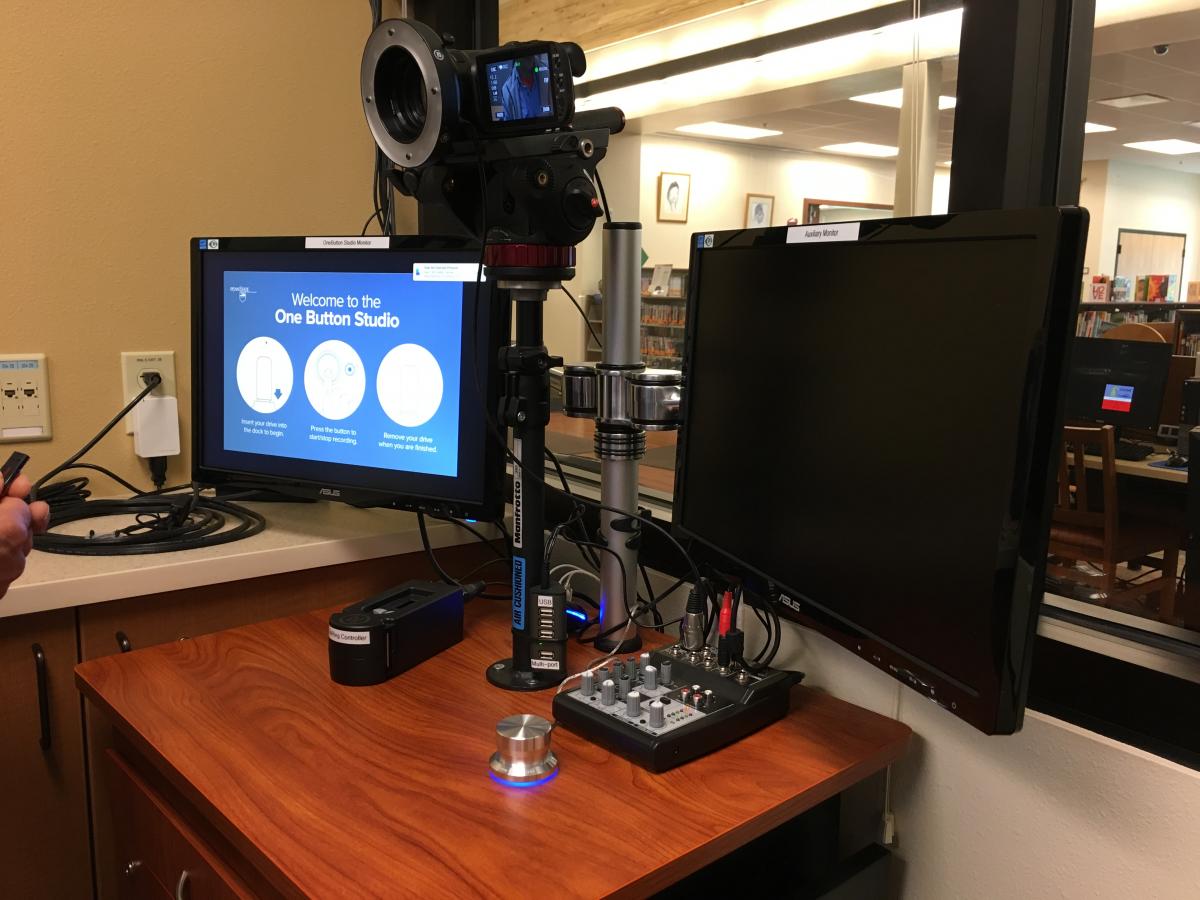 IMLS Funds: $7,734.00
One Button Studio
This pilot project explored the feasibility of introducing small rural communities to new technologies, the Talkeetna Public Library purchased and installed a One Button Studio in the business center of their library. Participants ranged from students, to job seekers, to drama groups, to local historians. During the pilot period, the community used the studio for a large variety of purposes. Projects ranged from recording folk songs to capturing interviews with notable community members to documenting oral histories. The project will continue to enhance the community's skills with video recording.
IMLS Funds: $9,882.00
Review recent Grants to States projects from this state library in the State Program Report database.
Search the Awarded Grants Database for additional details about awards in this state or view the State Details Dashboard..
View the IMLS funding by state report - Alaska (PDF) with additional information about all IMLS funding for this state (FY 2011 – FY 2016).
Five-Year Plan Highlights
Goal 1: Alaska libraries will support lifelong learning opportunities for all Alaskans.
Projects include:

Talking Book Service and other activities to meet the needs of people who are disabled or have special needs
Cultural and historical programs for and about Alaska Natives and Alaska Native culture
Initiatives for people from various cultures and non-English speaking groups
Reading motivation programs, including statewide or individual summer reading programs
Early childhood resource center and related training for library staff and other service providers
Author visits and cultural programming
Training in digital and information literacy, basic computer skills, research, electronic resources, and media creation
Support for library users of all ages in pursuit of formal education
Financial literacy programs
Health and wellness programs
Reference service through the existing 800# reference and interlibrary loan backup service. Exploration of new reference technologies
Books-by-Mail or appropriate alternatives for Alaskans living in areas without public libraries
Needs assessments and pilot services in communities without public libraries
Pilot library services with school and tribal libraries for communities without public libraries
Training and consulting services for library staff in new technologies, traditional library skills, and specialized service or topics
Scholarships for professional certification or advanced degrees. Continuing education grants to library staff to attend conferences and other training events
State, regional, and national leadership development programs for library staff
Goal 2: Libraries will provide access to content and materials in various formats for all Alaskans.
Projects include:

Improve access to materials in formats and languages appropriate to individual communities

Assist libraries in assessing and evaluating local collections for inclusion in OCLC and other databases and catalogs

Maintain SLED, Alaska's statewide library database

Pilot e-content, including e-books, e-magazines, downloadable audio and video, statewide databases, and other emerging options for delivering content

Collaborate with statewide consortia and groups to expand access to Alaska's online electronic resources and services

Provision of materials in Alaska Native languages

Create and digitalize resources that document Alaska's history and peoples in a culturally responsive manner

Evaluate and preserve unique library materials about Alaska

Support Alaskans in publishing and preserving their original creative works

Purchase hardware and software to support access to electronic resources

Pilot projects to create collections of tools, sporting goods, household items and other materials for public use

Projects that introduce the public to STEAM (Science Technology Engineering Arts Mathematics) content and activities

Increase affordable bandwidth to meets local needs

Expand low-cost, high-speed Internet access in libraries and communities by working with telecommunication providers and other agencies
Goal 3: Alaskan libraries will explore evolving roles as anchor institutions that benefit their communities.
Projects include:

Business information, services, and classes on how to start a business

Assistance with employment searches, vocational education, certification, and career management

Assistance with electronic forms and online services offered by local, state, and federal government

Programs and venues to discuss issues of public concern

Planning for flexible learning and meeting spaces, which support a broad range of cultural and community activities

Provide computers, software and peripheral equipment, creating collaborative spaces where Alaskans can create and use digital and emerging media
Collaborate with local and state entities to position libraries as disaster response centers with equipment, supplies and training
Support for Alaska Library Network and other entities that provide effective coordination of cooperative library services and programs
Partner with community, regional and statewide organizations to meet community needs and improve library services
Assist with strategic planning, alternative governance, financing structures, or regional, borough or statewide services
IMLS Data Collection
State Library Administrative Agency Survey
The State Library Administrative Agency Survey (SLAA) provides descriptive data about state library agencies for all fifty states and the District of Columbia.
Public Libraries Survey
The Public Libraries Survey (PLS) provides national descriptive data on the status of public libraries in the United States and its territories. Explore state profiles representing more than 9,000 public library systems and over 17,000 public library outlets.