Dr. Richelle M. Crotty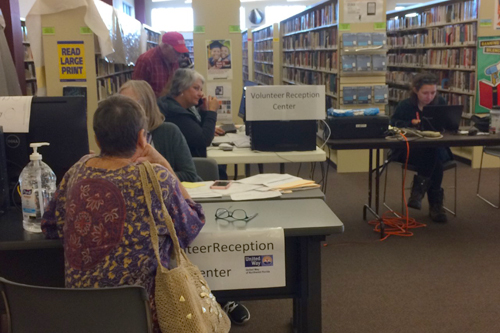 In 2018, IMLS awarded a grant to the University of Texas where Dr. Sharon Strover and Dr. Marcia Mardis studied how small and rural libraries contribute to community resiliency after a disaster. We interviewed over 80 librarians and local organizations in small, rural communities in Texas and Florida about their roles before, during, and after a disaster. In particular, we asked the librarians to reflect on their experiences with Hurricane Michael in Florida, and Hurricane Harvey in Texas. In 2020, IMLS provided additional grant funding to understand how these libraries in Texas responded to the COVID-19 pandemic.
This research benefits the field by bringing to light the "invisible" and "unwritten" labor and contributions of librarians to disaster preparation, relief, and recovery efforts. Further, by investigating the best practices of these librarians this research helps librarians learn from their peers. Our research is rooted in conceptual issues around crisis response, the communication systems that root libraries in their communities, and finally, the processes that contribute to community resilience as they may bear on libraries. Our research questions asked:
How do small and rural libraries respond to disaster events and how do they interact with their community members?

How do libraries use information and communication technologies during and after disaster events? and

What institutional practices contribute to libraries' resilience during and after disasters even as they contribute to their communities?
Two of our major findings from this project concern how librarians, as skilled information professionals, were or were not utilized during disasters, and how structural relationships with other organizations and with library systems also can aid in library resiliency. Identifying characteristics of resiliency can help librarians assess how their strategies aid in the resiliency of their libraries and the resiliency of their communities.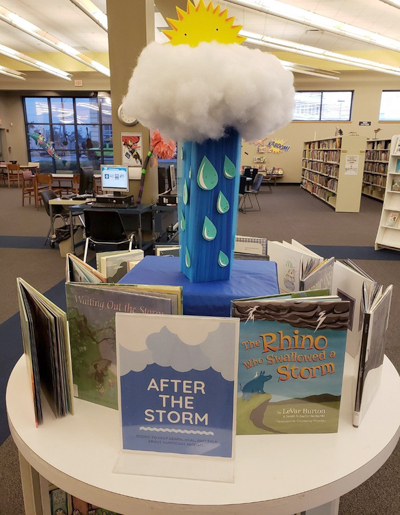 Librarians as skilled information professionals are on the frontline of disaster recovery by connecting those affected by a disaster to recovery resources. After the hurricanes, librarians connected patrons to FEMA, Red Cross, and local disaster relief organizations by providing meeting rooms, printing, faxing, and scanning services, notary services, access to temporary housing solutions, and to computers and the internet. These resources are vital to disaster recovery, particularly when many are prevented from connecting to the resources they need in a timely manner. Our study found that librarians played an informal, yet significant, role to coordinate the community response to hurricanes by connecting local government resources, disaster relief organizations, and faith-based organizations to the people who needed these services the most. During the pandemic, these library resources were equally important, particularly for unemployment aid, taxes, healthcare, and other aid programs. We found that some disaster relief workers were able to use librarians effectively, while others didn't.
The structural organization of libraries also aided in resiliency. We found that certain library systems, for example, county-wide systems, gave their libraries a "seat at the table" in community decision-making processes for disaster planning and recovery. For example, Brazoria County in Texas and Bay County in Florida provided their librarians with greater shared resources and strategies than libraries without similar organizational structures. Strong relationships between local libraries and local governments can be impactful; however, the county-level system permitted dedicated administrative staff to support librarians as they responded to hurricanes and the COVID-19 pandemic. This helped librarians respond more effectively to disasters, and also permitted the local government and disaster aid organizations to better understand how to effectively utilize the skillsets of librarians during a disaster.
Providing a backbone organization to library operations helped the library system participate in local decision-making processes and helped librarians contribute to relief efforts in a more systematic effort. Librarians are unsung heroes for small, rural communities in times of disaster, and our research concluded that local governments need to include libraries in local disaster mitigation plans to ensure community resiliency.
Programs
Laura Bush 21st Century Librarian Program