April 26, 2022
April is National Poetry Month! Launched by the Academy of American Poets in April 1996, National Poetry Month reminds the public that poets have an integral role to play in our culture and that poetry matters.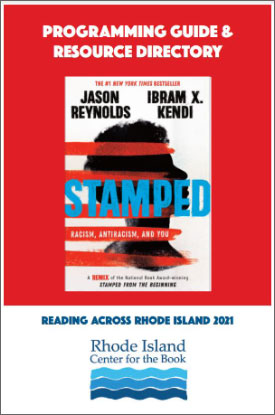 The Institute of Museum and Library Services awards Library Services and Technology Act (LSTA) funding to State Library Administrative Agencies for statewide projects and grants to local libraries to promote literacy, education, and lifelong learning, among other priorities. Many local libraries are using part of these grants to honor the importance of poetry in our lives by hosting meaningful events that raise awareness and appreciation of poetry in their communities. Below are their stories.
In 2021, due to the continued challenges of the COVID-19 pandemic, several IMLS grantees utilized LSTA grants to help pivot their annual activities into engaging and uplifting virtual events.
In addition to these wonderful programs, many other libraries across the country often host poetry contests or programs that encourage youth to gain a deeper understanding of the importance of poetry.
For the past 17 years, the New Mexico Department of Cultural Affairs has hosted Poetry Out Loud, a poetry recitation competition that encourages high school students to learn about great poetry through memorization and performance. Recently, the state competition was hosted virtually, and the winner will represent New Mexico in the national finals of Poetry Out Loud: National Recitation Contest in May.
Meanwhile, in addition to several workshops and events throughout the year, Dayton Metro Library, Milwaukee Public Library, and White Pine County Library in Nevada host annual poetry contests that coincide with National Poetry Month.
These libraries and many more are searching out ways to serve their communities and help bring people together through poetry. To learn more about the IMLS Grants to States program, visit the IMLS website.
Programs
Grants to State Library Administrative Agencies