Susan Letourneau, Ph.D., Providence Children's Museum
Nicole R. Rivera, Ed.D., DuPage Children's Museum
Jennifer Rehkamp, Association of Children's Museums
Children's museums are rooted in research-based practices that support children's learning. As the field continues to grow, children's museums are increasingly conducting their own research and evaluation to bolster their efforts. Since 2012, the Learning Value of Children's Museums project – a partnership between the Association of Children's Museums (ACM) and the University of Washington's Museology Graduate Program, with funding from IMLS—has worked to advance this movement.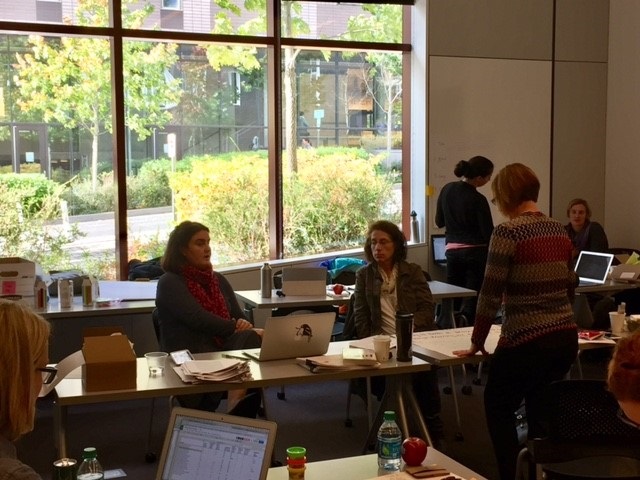 The project has multiple phases: Phase one resulted in the Learning Value of Children's Museums Research Agenda, the first research agenda created by and for the children's museum field. In Phase two, a 2014 National Leadership Grant funded the establishment of the Children's Museum Research Network (CMRN), a coalition of professionals from 10 children's museums with existing capacity for research and evaluation. This phase of the project is ongoing; CMRN has been meeting regularly over the past two years with a goal of conducting three to five research studies to address questions posed in the Research Agenda and provide evidence for the learning value of children's museums.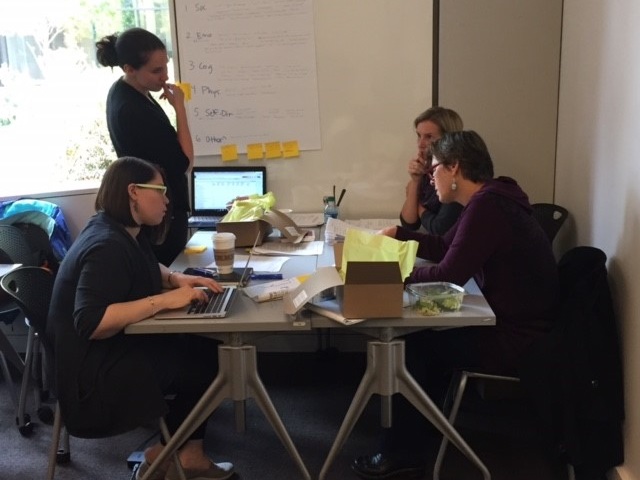 The first study CMRN completed examined the beliefs that staff at children's museums had about learning through the lens of the learning frameworks created by five Network museums. CMRN completed a document review and semi-structured interviews with key personnel at the museums in order to develop a deeper understanding of how their institutional beliefs have been reflected in the learning frameworks' development and use. Analysis of the data focused on three key themes: learning approaches, learning outcomes, and the role of play in each of the learning frameworks. If you still have a copy, the Spring 2016 issue of Hand to Hand provides more detail about these findings.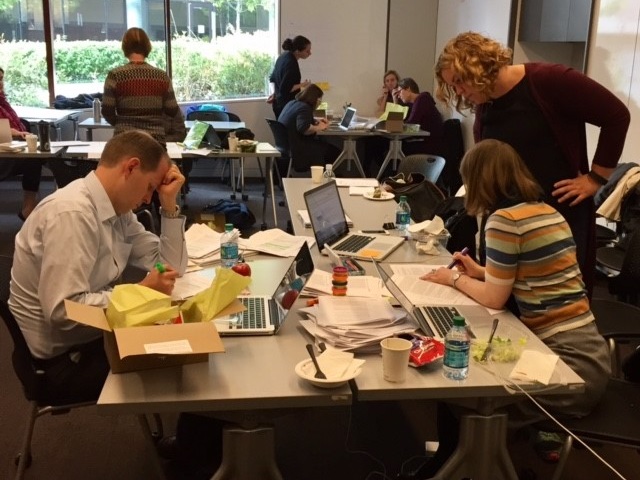 Research shows that play is vital for children's learning and development, so it isn't surprising that CMRN recognized play as a particularly important issue for children's museums. Even so, the first study revealed that within the Network there was little cross-institutional consensus in the positioning of play in the learning frameworks. The interviews and document analyses revealed variation in how individual museums emphasized play, defined play, and described the connections between play and learning.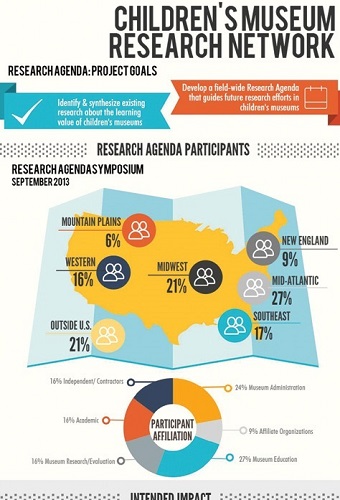 For these reasons, CMRN decided to focus on play in a second research study, examining these issues within the wider children's museum field. In this study, the Network interviewed senior education and exhibits staff from a representative sample of 48 children's museums across the U.S. (with a range of sizes, locations, and budgets), asking each participant to describe their institution's perspectives on play.
These interviews revealed that many children's museum staff strongly value play, but may not have formal descriptions of what play means or how play supports children's learning within their institutions. Such documentation may be critical in enabling museums to work together to demonstrate the value of play-based museum experiences for children's learning. CMRN plans to disseminate the findings from this study as a starting point for further field-wide discussions.
CMRN represents an effort to develop evidence-based knowledge of field-wide beliefs and practices in order to stimulate continued inquiry and discussion. Practitioner engagement in the research process and targeted dissemination plans will help leverage the work of CMRN to not only serve the needs of the children's museum field, but also model an approach for other museums to consider.
About the authors
Dr. Susan Letourneau is a research and evaluation specialist at Providence Children's Museum. Dr. Nicole R. Rivera is assistant professor of psychology at North Central College and academic research and evaluation partner at DuPage Children's Museum. Jennifer Rehkamp is director, field services at the Association of Children's Museums.