Editor's Note: This is the sixth blog in a series during this National Week of Making to highlight Making in museums and libraries.
By Candice Mack
Los Angeles Public Library
The Los Angeles Public Library was excited to mark this year's National Week of Making with a slate of activities through our Full STEAM Ahead Initiative and by presenting at the Capitol Hill Maker Faire for the first time.
Visitors to our table at the June 21 Capitol Hill Maker Faire in Washington, D.C. were able to light up their life with STEAM by making a light up LED flower pin, bracelet or ring. We even shared some STEAM tips with Rep. Mark Takano of California, co-chair of the Congressional Maker Caucus!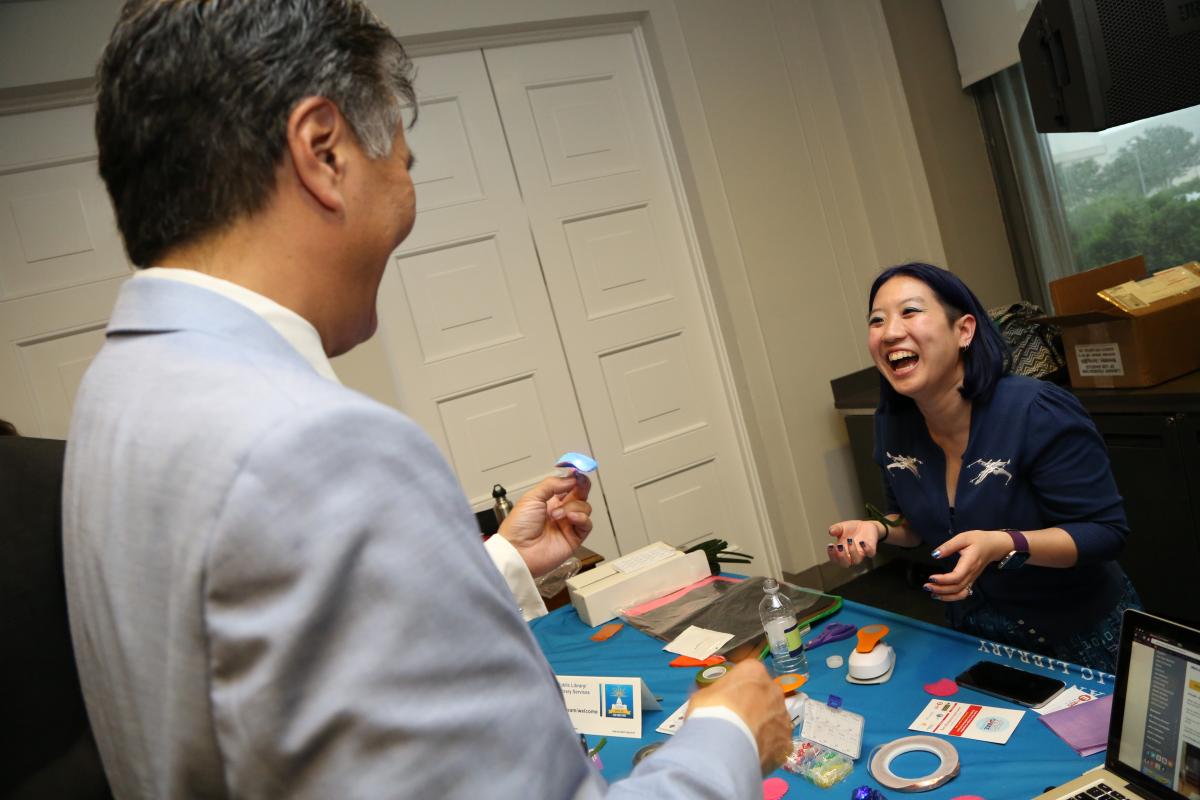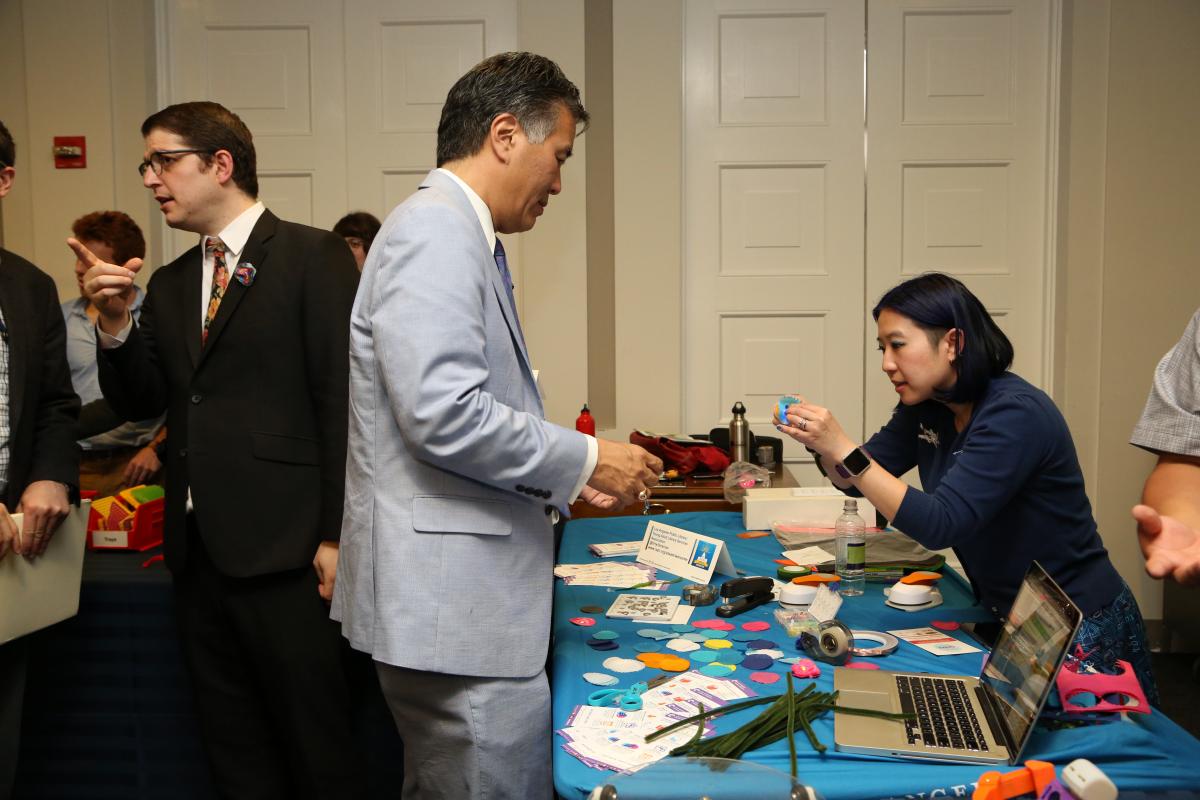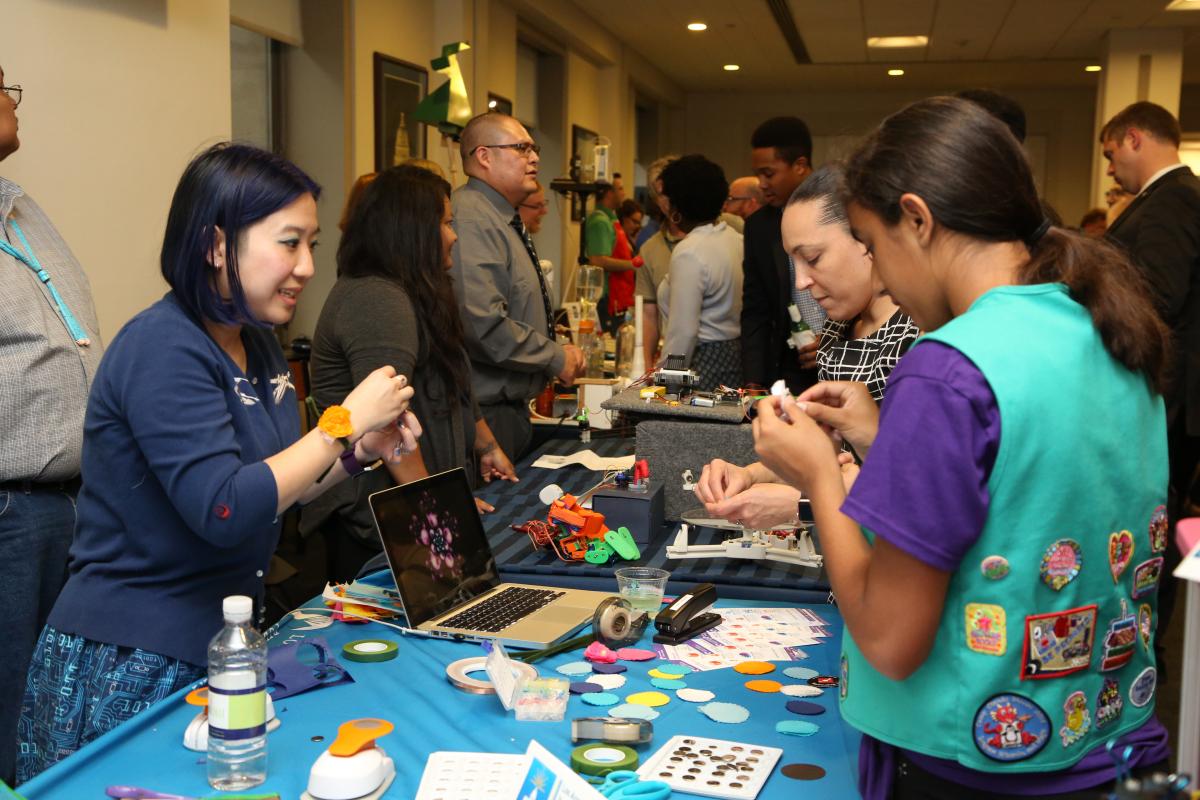 (Pictured: The author, Candice Mack, is pictured at the Capitol Hill Maker Faire at the LAPL table with Rep. Takano and with Girl Scout visitors to the exhibit.)
Some of the other programs and workshops hosted at some of our 73 libraries during this week have included:
Minecraft Challenge Week;
Bubbles Made Easy;
Art Lab: STEAM Electronic Greeting Cards;
A Catapult Competition (where teens are given 30 minutes to build a catapult out of mystery materials);
Build a Tiny Terrarium; and,
An end of the week Lego Party with 10,000 LEGO and DUPLO pieces.
We're looking forward to continuing these wonderful making activities all year long!
Candice Mack is senior librarian, young adult services at LAPL.