By Lindsay Turley and Jenny Shalant
Museum of the City of New York
At a recent exhibit, Dressing Room: Archiving Fashion, at the Museum of the City of New York through April 28, a mannequin outfitted in Vera Maxwell's "Rosie the Riveter," blue drab jumpsuit uniform one day, might next don a swan headdress worn by Isabel Eberstadt to Truman Capote's storied "Black and White Ball," held at the Palace Hotel in 1966. The following week, the mannequin might find herself in a fuscia and deep yellow Yves Saint Laurent silk crepe evening gown, with a gaggle of museum staff and visitors alike quietly gushing over the garment.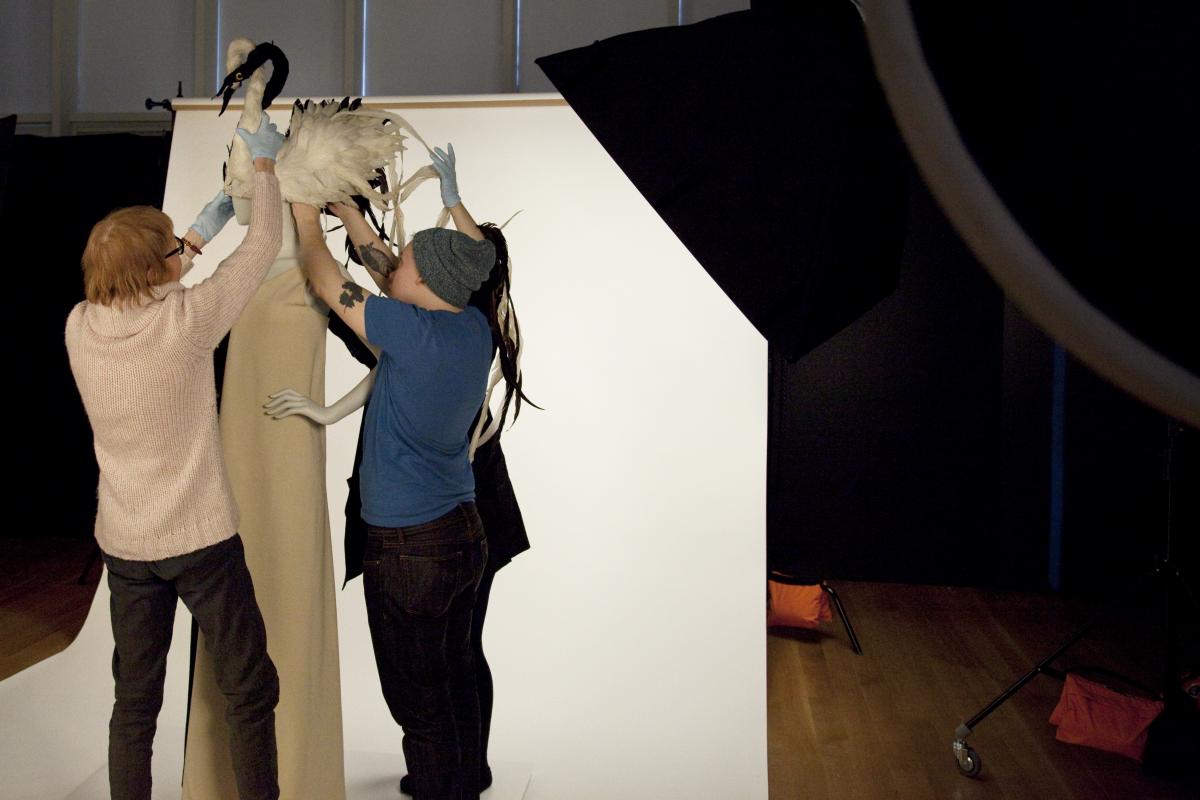 Curator Phyllis Magidson and the Dressing Room project team place a swan headdress designed by William J. Cunningham on a mannequin dressed in an evening gown by James Galanos.  Both were worn by Isabel Eberstadt to Truman Capote's "Black and White Ball," 1966. Museum of the City of New York, 67.12 and 77.36.
Though not an exhibition proper, the costumes debuted in the Dinan-Miller Gallery—part of an ongoing photo shoot to capture the Museum's midcentury women's fashions in order to make them publicly accessible via our online Collections Portal—are meant to wow their onlookers. In addition to providing an opportunity to see these rarely exhibited costumes, the project provides a behind-the scenes look at the complex process of digitization, from dressing and styling costumed mannequins to the lighting of the garments. Once we upload the photos to the portal, they'll serve as research resources (and inspiration) for social historians, fashion scholars and enthusiasts, and costume designers.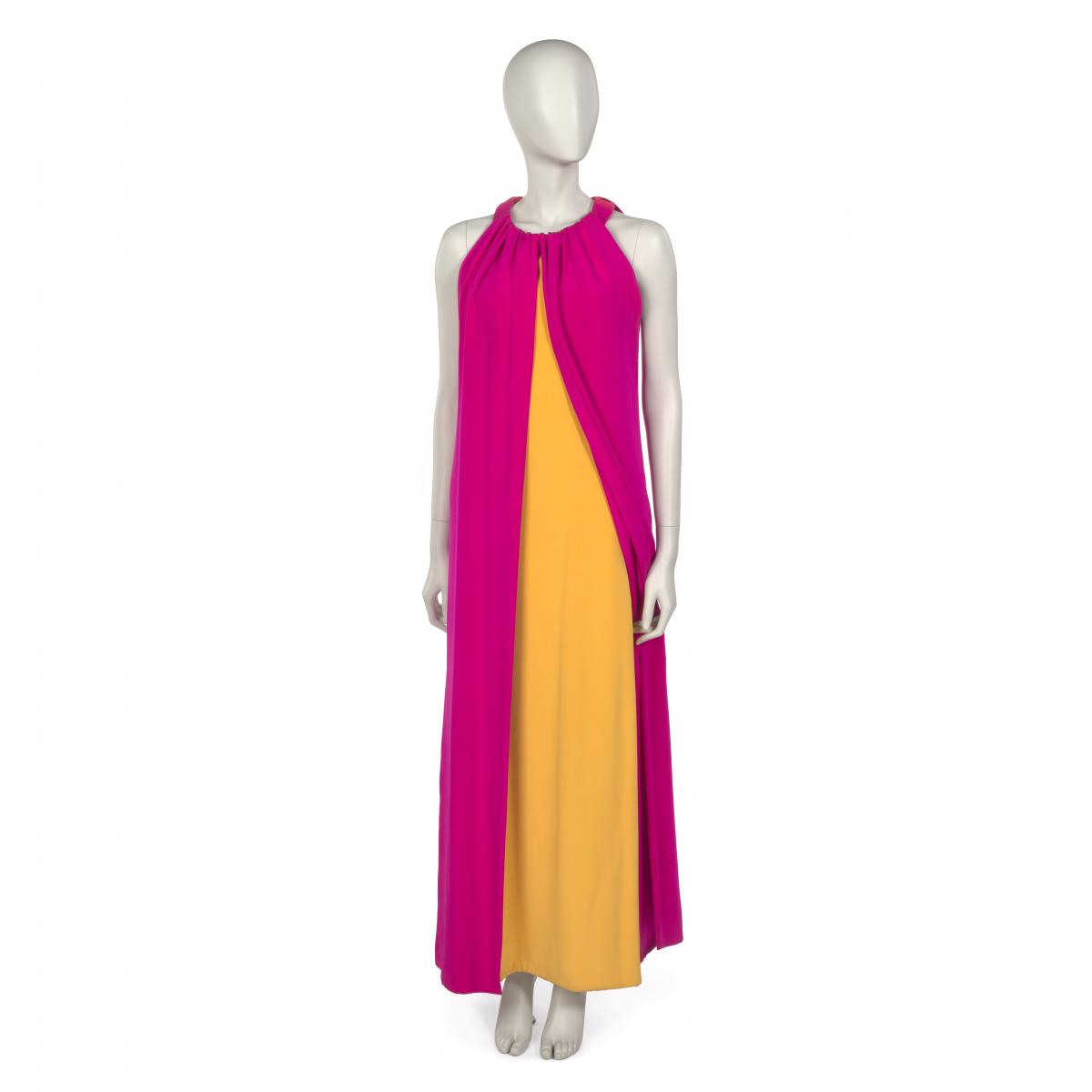 Yves Saint Laurent. [Evening gown in silk crepe], 1967. Museum of the City of New York, 77.98.23.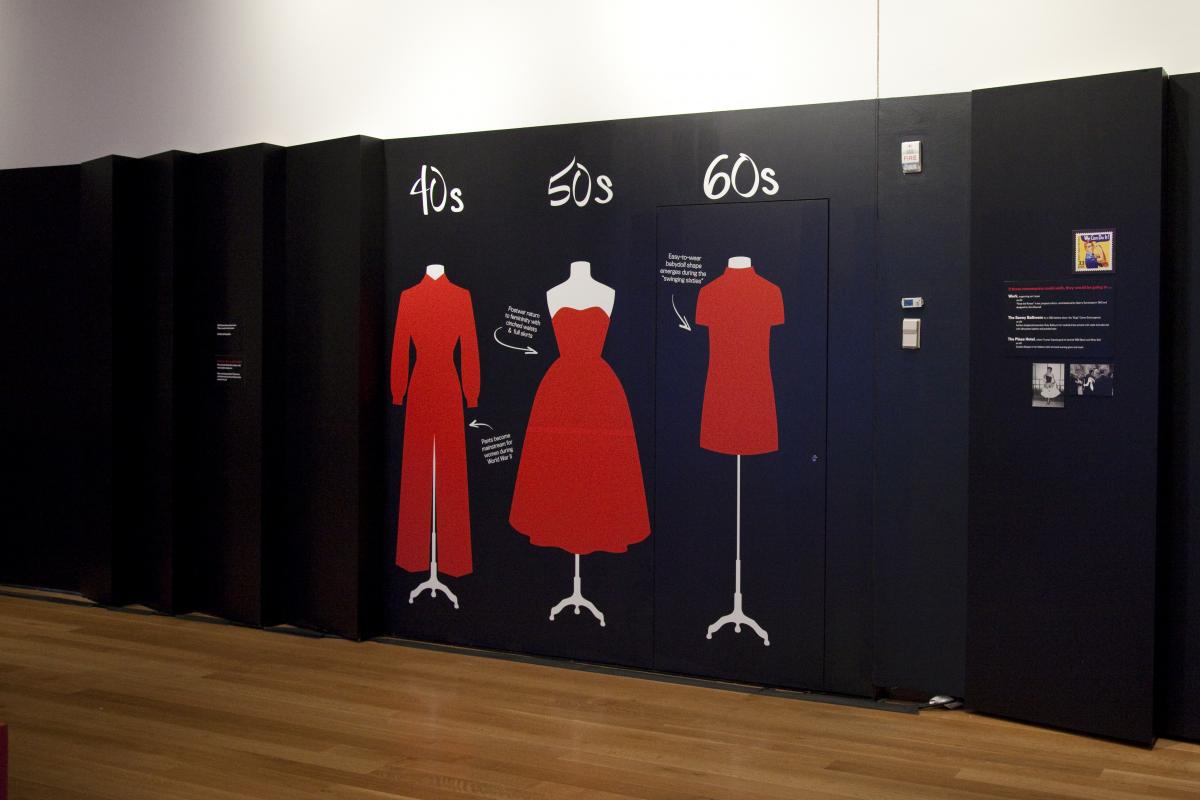 Dressing Room wall graphic illustrating change in silhouette over three decades.
During a rare break from her work inside Dressing Room, Elizabeth Farran Tozer Curator of Costumes and Textiles Phyllis Magidson commented upon how the events of this radical three-decade period shaped the changing styles of women's garments. Magidson pointed out how World War II influenced fashions of the 1940s, with an increase in functionality and a decrease in decorative elements as the government tightened regulations on fabric. Directly following the war, designers took advantage of their newly restored freedom to embrace opulence and embellishments. By the 1950s into the early 1960s, a feminine, yet refined and tailored silhouette emerged, marked by pencil thin dresses and suits in the vein of Jackie Kennedy. The turbulence of the 1960s brought soaring hemlines, vivid, saturated hues, and wild patterns. Magidson said that museum staff had not examined many of these garments on three-dimensional forms prior to this project, and that "a process like this makes you focus on the garment on a new level."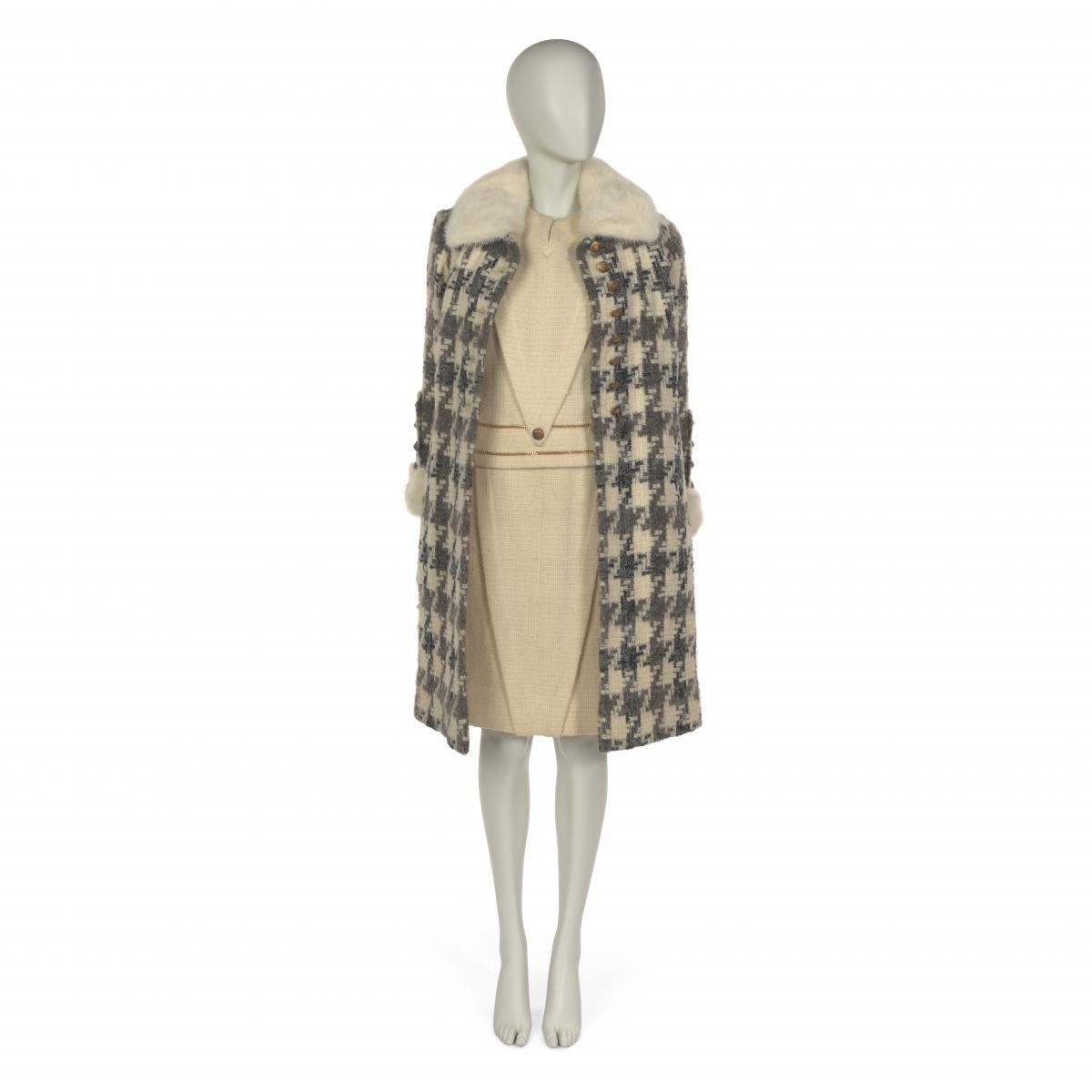 Coco Chanel (1883-1971). [Afternoon ensemble], ca 1960. Museum of the City of New York, 76.108.2
In addition to sharing the newly captured images with the public via the online Collections Portal later this year, we'll use these photos to plan future visitor experiences, including Mod New York: Fashion Takes a Trip, a major exhibition tracing the stylistic progression of 1960s fashion through a New York City lens, scheduled to open at the museum in spring 2017.
In the meantime, we invite you to step up to the velvet rope here at the Museum to see what we are bringing down the runway in Dressing Room: Archiving Fashion, open to the public Monday – Friday, 10-12:30 and 1:30-3:30, through Thursday, April 28th, and a special finale on Saturday, April 30  http://www.mcny.org/event/dressing-room-finale), with extended hours and a curator talk at 12:30.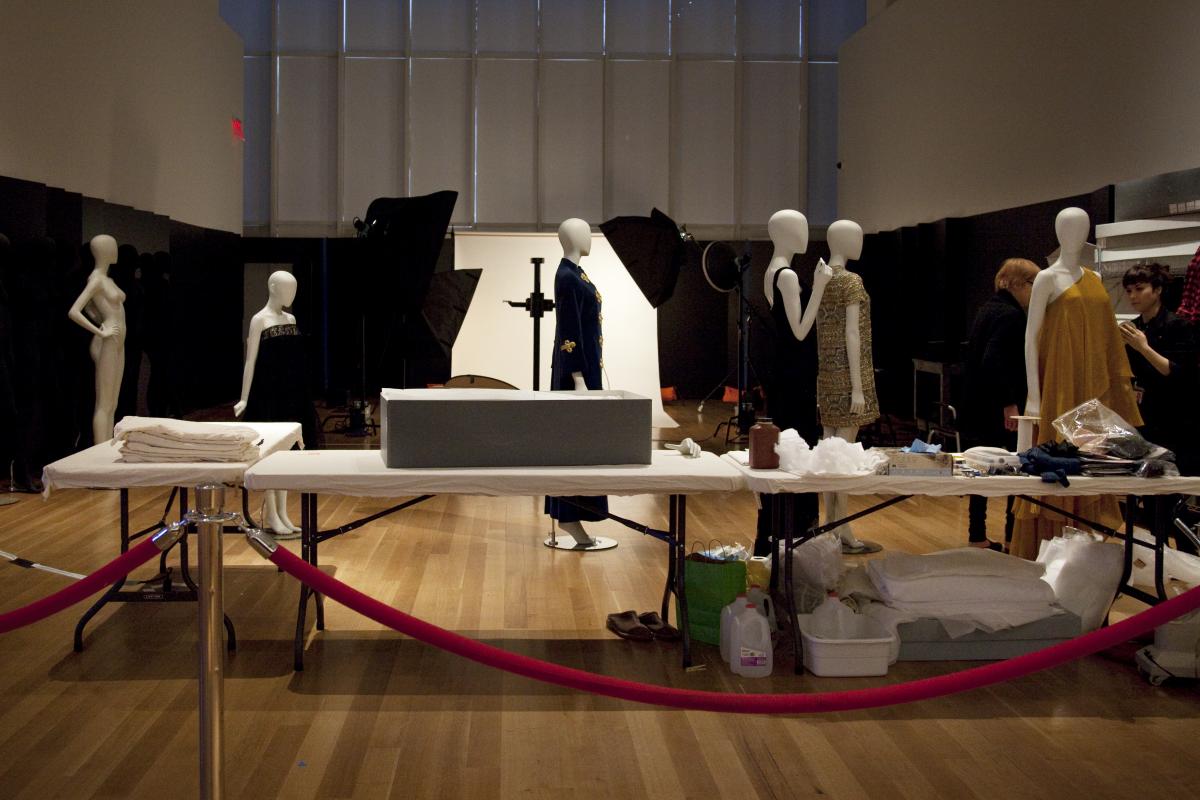 Dressing Room in-gallery digital studio, with project team prepping garments for photography.
Lindsay Turley is the Associate Director of Collections and Manuscripts Archivist, and Jenny Shalant is the Director of Digital at the Museum of the City of New York.